Cooper Jack Rubin on Dancing His Heart Out in On Becoming a God in Central Florida

Carissa Pavlica at .
Cooper Jack Rubin is starring with Kirsten Dunst on Showtime's On Becoming a God in Central Florida.
He's new to this acting thing, but you'd never know it.
Cooper has some pretty incredible goals and aspirations for himself, and he shares that and more in our exclusive interview.
You can watch On Becoming a God in Central Florida Sundays on Showtime at 10/9c.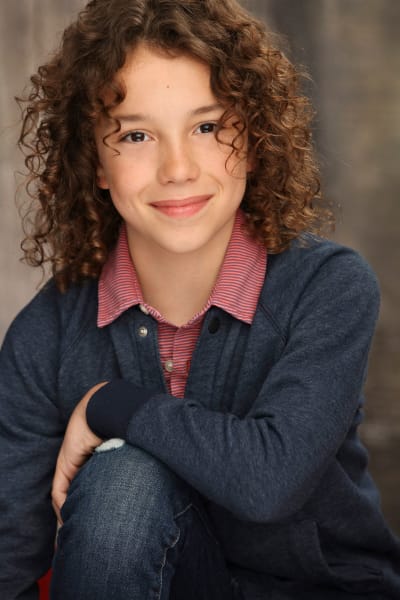 Hi, Cooper. How are you?
I'm good.
Good. Glad to hear it. Congratulations on your first TV show.
Thank you so much. Yeah, I'm excited. Yeah, just watched episode ten.
On Becoming a God in Central Florida is "A Winner"!
What drew you to acting?
I think that it was, so when I was about three years old, I went and saw The Phantom of the Opera with my parents, and I just loved it.
But when I saw the movie, The Wizard of Oz and Judy Garland and her voice and her talent and everything that she did, I mean her acting, it was so raw. It was really natural. And that I think is what drew me to acting.
Well, that's a pretty heavy explanation. Good for you. What can you tell me about your character on On Becoming a God In Central Florida?
Well, Harold is a bit of an introvert. He has his passion for dance and he hides it from his family, from his friends. I don't think anyone really knows that he has this passion. I mean, he goes into his room, and he just jams out.
It was fun. It was really fun to film. I think it was something that Harold really ... I think he enjoys doing it, but yeah, he doesn't tell anyone.
And what did you most enjoy about playing Harold?
I think that it's the fact that he's such a fun character. I mean I got to do some pretty fun stuff in this, but he also ... We're similar to each other because we both like to dance.
It was also fun to play with his relationships with his parents, seeing where I could take it, and yeah, that was a really fun part of it.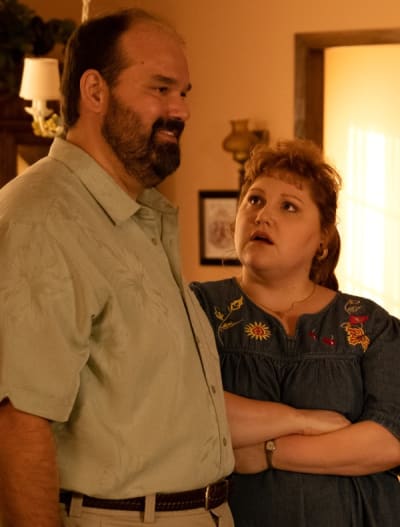 You share the same passion for dance that Harold has?
Yup. Yeah.
How exciting was it for you then to get a role where you got to incorporate that with acting?
Yeah, it's just fun because there really was no choreography. I mean, I made it up on my own with my mom, and I got some help from my family.
Oh, that's awesome.
Yeah, we took some moves from the music video and then kind of infused it with my own made up moves and then, yeah, it got made.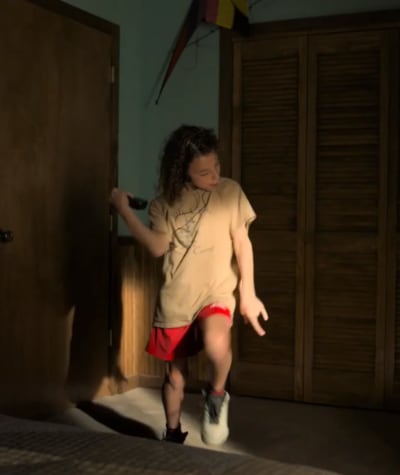 What did you like most about acting on a set and with a group of people that you were with?
Everybody was really nice and awesome, and it was really fun because I felt really ... It was such a great environment to work in.
There's so many different many different things that go on behind the scenes, and you don't really know it, but my favorite part? The food was pretty good.
Kimberly Williams-Paisley on Darrow Mysteries, Family, and Charity
They do have great food on sets, don't they?
Oh yeah. It might be sharing the experience with everybody because yeah, like I said, everybody was really, really amazing, and it was really, really cool to see everybody act and I mean not act, but like everybody just be there shooting the scene, seeing what it was like.
It was just a really great experience.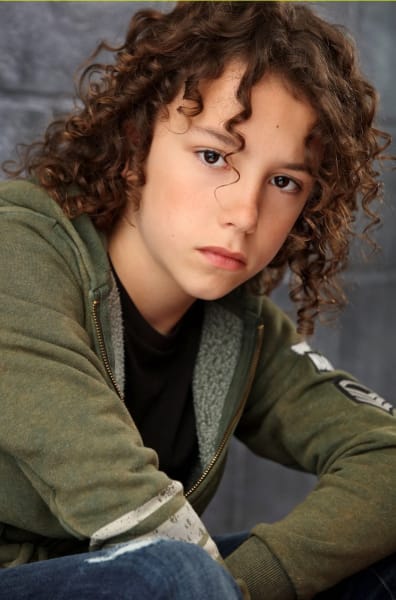 And if you could have a role on any other television show, what would it be?
Well, for this show, I didn't really have any kids that were my scene partners, right? So I was just with all these adults. And while that was really, really great, I think that I would want to be on a show where they had all kids or mostly kids.
Probably like Stranger Things because I love what the writers do, and I love that it's sci-fi and all this cool stuff that they come up with. And it would just be fun working with all those actors.
Is sci-fi one of your favorite genres?
I think it would because it's so cool to see it, and it's kind of, it's like two different ... My mind is weird, but it's like two different things coming together like science and fiction, right? Science fiction. I love what they come up with on that show. But yeah, I think it's one of my favorites.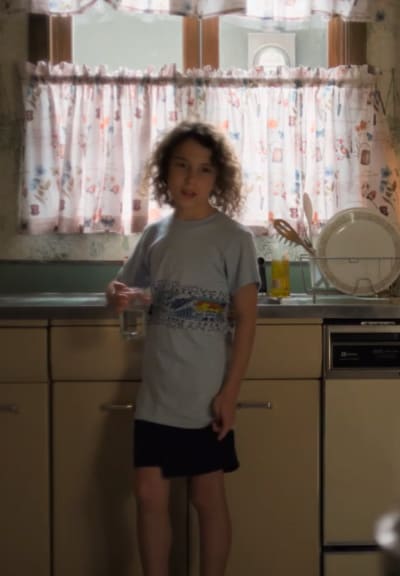 And it would be kind of fun to watch yourself amidst all the special effects on a show like that, wouldn't it?
Yeah. Yeah. To see how everything comes together. Definitely.
And I read that you like to cook. Is that true?
I like to, yes, I like to cook with my parents. I mean I'm not the best at it, but I think my favorite might be making cookies with my dad and just eating the batter and all that stuff. Making it with my family because it's fun to do it with your family, and we experiment.
What's the most fun cookie that you've made in your experiments?
Oh God. Sometimes we do it different ways. We put like different flours in it sometimes, the different chips.
My favorite might just be the normal one that we just make all the time. I make them with my dad. He makes really, really good ones. That might be just the favorite.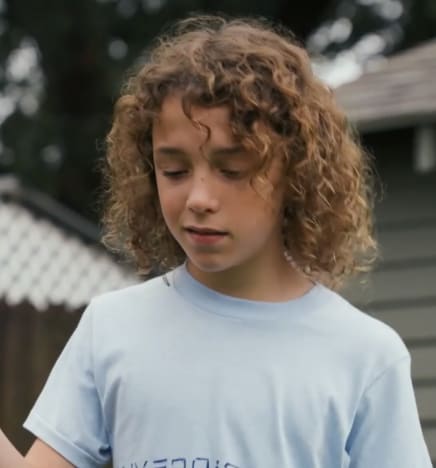 I love that you like to do things with your family.
Yeah. Yeah.
Get Showtime via Prime Video Channels for Award-Winning Original Series, Hit Movies, Sports & More
And how does the success of your show affect what you want to do with your future?
I think that it's going to give me more opportunities, but after seeing the writing on the show and everything that goes on, it's really inspired me to say maybe I want to do more than one thing in the industry. Maybe be a writer or be a director, be something like that.
It's really inspired me to do that because you just look at how everything happens and sometimes when there's two people in a scene, you don't know that there's all these other people behind them and looking at them and making sure everything's right and the angles right and all those things and they editing.
I would also like to be a film actor, but yeah. I would really like to be something else in the industry as well.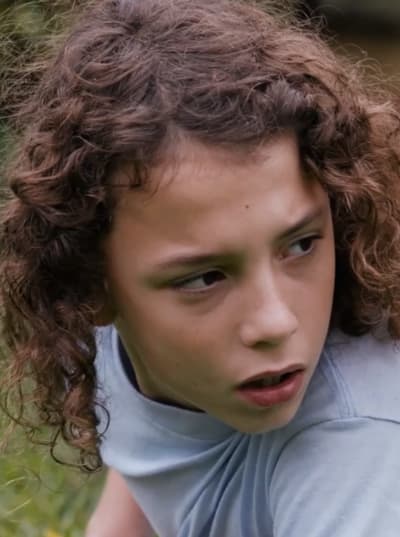 Yeah, a little bit behind the scenes, kind of make the magic.
Yeah, yeah.
And if there is another season, what would you like to see Harold do?
I think, like I said, I couldn't really explore the relationships that he has with other characters. I would really leave it up to the writers because I just want to see what they come up with for Harold.
Because I want to say, I think he is a complicated character, and there's certain things that I don't even know about him that are kind of, you take a turn and then you stop. Let's say you know that there's something wrong going on, but we don't get what directly it is.
I would really like to see some answers as well.
Well, I think you're a very intelligent young man, and I loved talking with you.
Thank you.
Thank you so much for taking the time.
Yeah. Thank you so much for having me, this has been really fun.
Carissa Pavlica is the managing editor and a staff writer and critic for TV Fanatic. She's a member of the Critic's Choice Association, enjoys mentoring writers, conversing with cats, and passionately discussing the nuances of television and film with anyone who will listen. Follow her on Twitter and email her here at TV Fanatic.