Legacies Spoilers: Everything We Know About Season 2
Paul Dailly at .
We are just one month away from the return of Legacies -- the third series in The Vampire Diaries universe. 
There has been a lot of information about what's coming our way on Legacies Season 2 and TV Fanatic is here to help round up all the information in one place.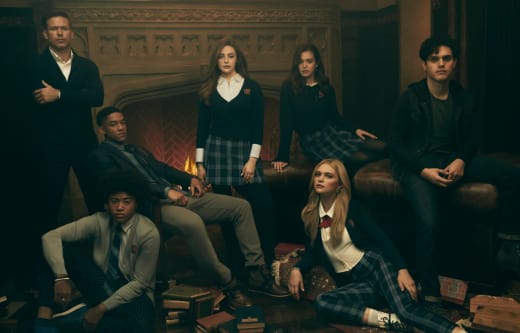 When Does Legacies Season 2 Premiere?
The series will return to the air Thursday, October 10 at 9/8c on The CW. 
Mystic Falls Will Have a New Sheriff
TV Line revealed in August that Bianca Kajlich (Rules of Engagement) would take on the role of Sheriff Mac, the new lady in charge of Mystic Falls.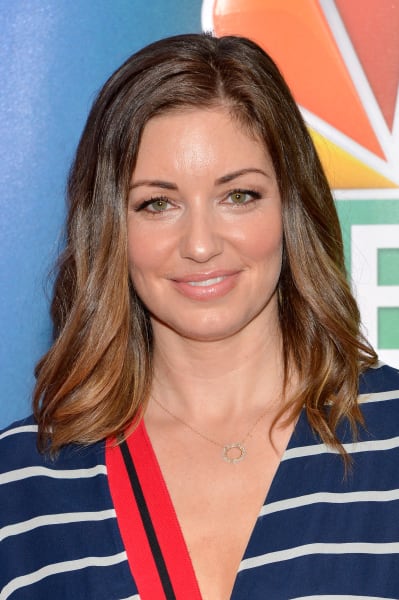 Sheriff Mac is "the human line of defense in a town regularly besieged by monsters. Despite a troubled past, she's willing to open herself up to a new romance when the opportunity arises."
Related: Legacies: Meet Matt Donovan's Replacement
Even more intriguing is that Sheriff Mac is named after Marguerite MacIntyre, who played Liz Forbes on the original series. 
Sheriff Mac is a single mother who also brings her children to town. Leo Howard is on board as Mac's son, Ethan. 
Deadline reported that Bianca Santos (The Fosters) is playing Mac's daughter, Maya. 
What Does This Mean for Matt Donovan?
The loveable Matt Donovan was the sheriff during the final two seasons of The Vampire Diaries and the first season of Legacies. 
There's no telling what happened to him, but it's hard to imagine the creative forces killing the character off after surviving this long. 
A Descendants Fan-Favorite is Playing a Vampire Named Sebastien
Thomas Doherty has joined the cast of Legacies Season 2. He is playing a much older vampire who struggles to fit in at the Salvatore School. 
He will form a close bond with Lizzie Saltzman, and there's a good chance the pair will be linked romantically. 
Related: Legacies Adds Descendants Veteran as Spoiler's Love Interest
"Sebastian seems like incredibly Damon Salvatore-ey for lack of a better description. Smokey eyes, seductive ways, sultry language, which in our world, especially with characters like MG is not gonna fly because as we know, the gothic vampire tale is a lot of robbing women of their agency amongst other things," series creator Julie Plec said.
"So MG is going to keep this vampire honest and it's not necessarily going to be all for good friendship between the two of them."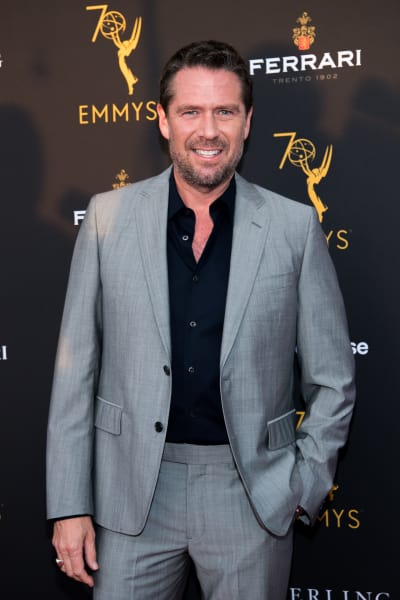 There will Be a New Professor
TV Line has confirmed that Legacies Season 2 will have a connection to Buffy the Vampire Slayer and Angel. Alexis Denisof is playing Professor Vardemus, an "urbane British sorcerer" who is also "a bit of a dandy."
Sounds intriguing, right?
Hope Will Be Stuck in Malivore
Following her fateful decision to wipe herself from existence to prevent a literal hell on earth, Hope will be stuck in the pit she jumped into on Legacies Season 1 Episode 16. 
Everyone starts to feel like something is missing from their lives, especially Landon, which makes sense because Hope was the love of his life. 
"There is evidence left from the season finale that suggests that there is one more person missing," Matt Davis said at San Diego Comic-Con of the plot. 
"He's scratching his [head], trying to figure out who it is."
None of the Couples Are Safe
High school-set TV series almost always throw in relationship drama, but Julie Plec has revealed that no couple is safe at the Salvatore School.
Related: Legacies: The Originals Could be Headed to Mystic Falls
"There is a lot of stuff that happens. Somebody trying to get a person that they love and realizing that they were not meant to be theirs," she said.
"Somebody losing somebody that they love in life and have had to let them go. We are having a lot of drama this season."
Will Any The Vampire Diaries or The Originals Cast Members Stop By?
Fans have been eager for former characters to appear on Legacies in some capacity and it makes sense. 
The series is set in the same universe as the others, and it's even set in the same town as The Vampire Diaries. 
Julie Plec has admitted that there are some people she wants to stop by. 
"I think there's going to be an opportunity this year to see some of the Originals," Julie told TV Guide.
"I don't know who and I don't know when, but the way that Hope's storyline is shaping up, there's definitely a link to the family that got left behind ... that we will have to address at a certain point. And it would be nice to see a familiar face."
A Fun Christmas Episode Is Coming
Legacies has mostly focused on the villain of the week-type storylines since its debut, allowing many different creatures to terrorize the school. 
Related: Legacies Season 1 Episode 16 Review: There's Always a Loophole
Executive producer Brett Matthews has teased the possibility of a scary santa invading the school and terrorizing the teenagers.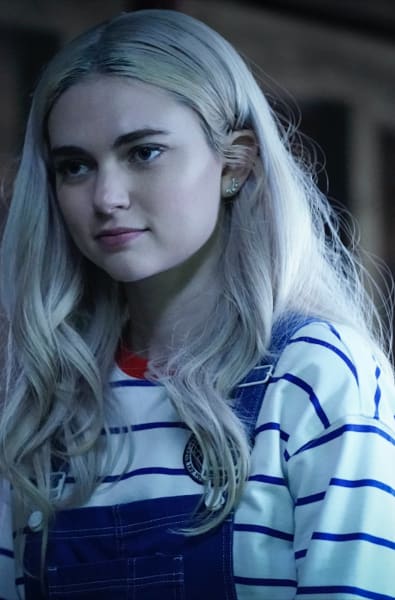 Lizzie Spends the Summer with Caroline 
Candice King may not have agreed to appear on the show yet, but that's not stopping Caroline's kids from spending time with her. 
Lizzie spent the summer in Europe with her mother. 
"We're having a lot of fun with the idea that Lizzie is spending the summer in Europe with her mom, both doing some therapy and also touring all the hot boy hot spots of Europe," Plec revealed to TV Guide.
Okay, Legacies Fanatics. What are your thoughts on all these teases?
Hit the comments below. 
Remember you can watch Legacies online right here via TV Fanatic. 
Paul Dailly is the Associate Editor for TV Fanatic. Follow him on Twitter.