Chicago Fire Shocker: Monica Raymund Returns!
Paul Dailly at .
Casey's love life may take another big turn on Chicago Fire:
Entertainment Weekly is reporting that Monica Raymund will reprise the role of Dawson on the NBC drama series. 
She will appear in the show's midseason finale, airing November 20. It finds Dawson making her return to Chicago with the aim of raising some money for her aid organization.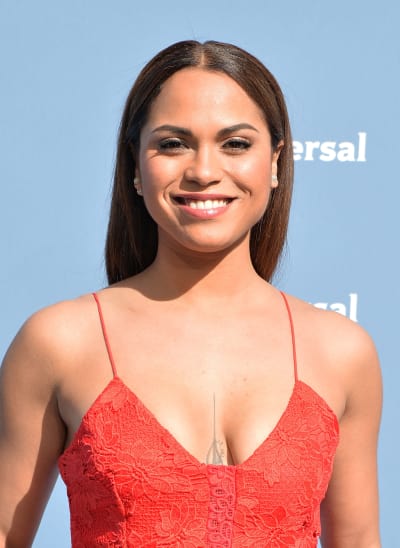 Once there, she stops by her old stomping grounds at Firehouse 51 to see the memorial for the late Otis, and to check in with her friends and former colleagues. 
Just because this is a drama, she will also bump into her ex-husband, Casey. 
Related: Chicago Fire Shocker: Monica Raymund Departs
If you watch Chicago Fire online, you know that the pair did not part on the best of terms. Dawson had changed focus and urged Casey to move with her to Puerto Rico. 
Dawson was aiding in hurricane relief efforts, but Casey was drawn to the firefighter lifestyle and opted to stay put in Chicago.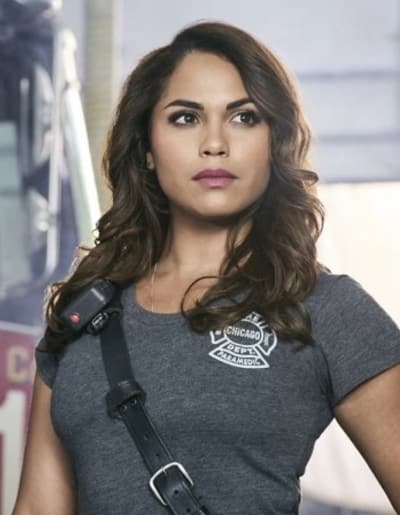 That did not go down well, and they subsequently filed for divorce. It was a wild turn of events for fans who watched them grow as a couple for years. 
Now, it seems like the fans will get the closure they deserve ... unless Dawson plans on sticking around. 
Related: Chicago Fire: Monica Raymund Quits
"Fans can expect sparks to fly from the Dawson and Casey reunion," Raymund tells EW.com.
"Dawson and Casey will always have an unbreakable bond, and their love is a special love that I think will forever stay alive."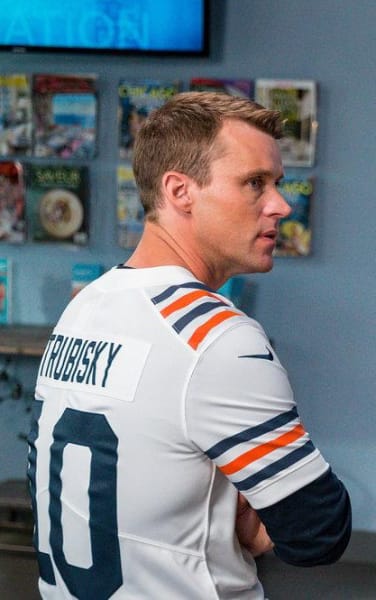 "The fans don't want to miss this episode — we get to seep Dawson and Casey's love in a new light."
Returning to Chicago Fire was "a homecoming for me," Raymund continued to the outlet.
"The cast of Chicago Fire will always be my family, and it was so wonderful to work with them again."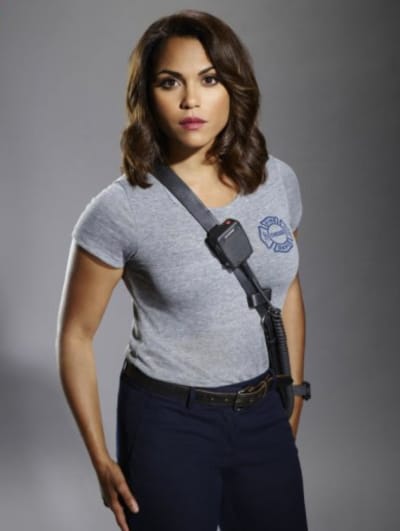 "It was such a positive experience returning to the family, and I'm so happy and grateful for a chance to work with all of them again!"
What are your thoughts on this big return?
Hit the comments below. 
Chicago Fire airs Wednesdays at 9/8c on NBC. 
Editor's Note: Our system got updated! Now, you'll be able to scroll through many articles at once.
That required a bit of a change to the comments, though, and now you have to click the blue "comments" bar at the bottom of an article to access them. There are also two segments to comments now.
You can either comment using Facebook or Disqus.
Either way, you can SEE both types of comments. We hope that will be more inclusive of our community at large and that the conversations will grow as a result.
Paul Dailly is the Associate Editor for TV Fanatic. Follow him on Twitter.