Law & Order: SVU Season 21 Episode 4 Review: The Burden Of Our Choices

Jack Ori at .
It's always risky to write a story about abortion.
Viewers, writers, and actors all have strong feelings about this issue, and more often than not the story becomes one-sided, unrealistic, or simply not entertaining.
Law & Order: SVU Season 21 Episode 4 tackled the issue of conflicts between state laws on reproductive rights, with limited success.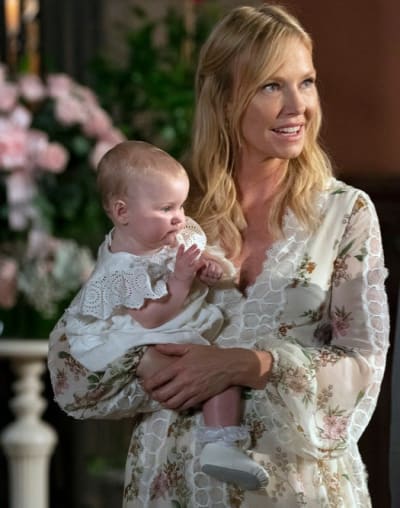 The topic was one that was well worth exploring.
Several states have recently passed laws that severely restrict access to abortion, which brings up a ton of issues -- and one of those issues is what happens when someone from one of those states crosses state lines to get an abortion elsewhere.
Related: How Law & Order: SVU Has Evolved Over The Years
And SVU made several good points -- namely that people with money can get around abortion restrictions in ways that people with fewer means cannot and that the issue isn't as simple as some people think.
However, this particular story fell into that one-sided trap, and that distracted from its message.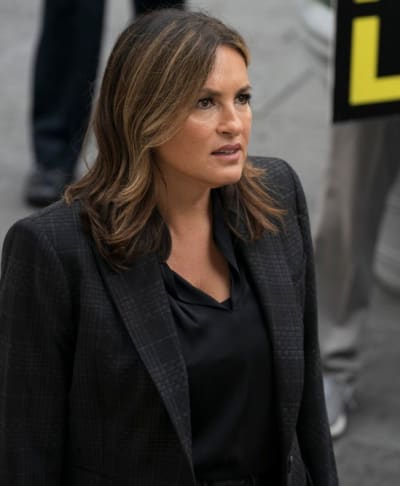 One of the biggest issues: Benson's history versus her behavior during this case.
As longtime fans know, Benson was a product of rape. 
That doesn't mean that she can't support a survivor's desire to terminate her pregnancy. But when Tammy Miller insisted the baby was a gift from God despite the circumstances surrounding its conception, Benson didn't even take a breath before responding.
Mrs. Miller, I've been doing this for a very long time and sometimes the unspeakable turns out to be the truth.

Benson
The circumstances are completely different, of course, and I understand Benson's outrage that a mother seemed not to care that her husband raped her 13-year-old daughter.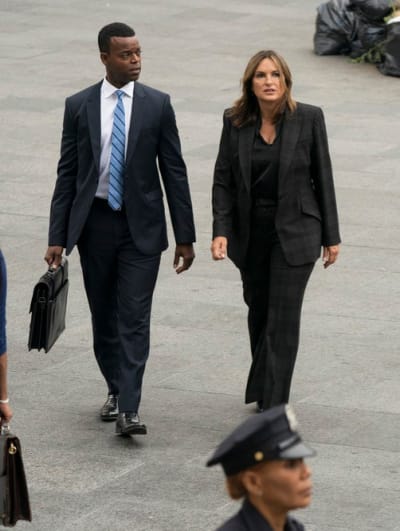 Yet at the same time, Mrs. Miller's words should have struck a chord with her, if only for a second.
Rather than judging the woman for seeing the baby as a miracle, as something wonderful coming out of something horrible, Benson should have empathized with her even if she disagreed.
Related: Law & Order: SVU: 21 Times Olivia Benson Went the Extra Mile
After all, Benson's mother felt the same way, and Benson's awareness of it made it difficult for her to support it when Rollins was considering abortion during Law & Order: SVU:Season 20.
Benson was horrified that Mrs. Miller wanted to force a 13-year-old to carry to term and that she didn't want to know whether her husband had raped her daughter until after the baby's birth.
That's perfectly valid, but for Benson NOT to have mixed feelings given her history didn't make sense and made everything she said about reproductive rights feel like the writers' beliefs instead of her own.
The other issue with this story was that parts of it were so over-the-top that they couldn't be believed.
The world is watching, and God will not allow you to kill an innocent baby.

Pastor
The Ohio DA was the worst offender.
I had a hard time believing that he would go to New York and demand that several police officers and a judge be arrested because they followed New York law instead of Ohio law.
Related: Get True Crime Files by ID via Prime Video Channels for Over 1,000 Real-life Mystery & Suspense Shows!
That outlandish story might have been more dramatic than simply filing a motion to demand Evangelina's case be transferred to an Ohio court since that's where she and her family were from.
But at best the DA was a caricature of the most zealous opponents of abortion rather than a fully formed character.
This is the way pro-choice writers often depict opponents of abortion. They are always super fundamentalist Christians who scream at the top of their lungs that abortion is murder and that a 13-year-old having her stepfather's baby is a blessing.
Mrs. Miller: I'll take the baby. All you have to do is give birth. I'll raise it as your brother or sister.
Evangeline: What about Jim?
Mrs. Miller: I'll talk to him. Whatever this misunderstanding is -
Evangeline: Misunderstanding? He raped me!
Mrs. Miller: Where did you get words like that? [to Benson]: You're putting words in her mouth. If it weren't for you she'd never have tried to kill her baby.
Evangeline: No, Mama. I wasn't trying to kill my baby. I was trying to kill myself.
It's cringeworthy. It makes the writing heavyhanded and serves to further polarize the audience over an already polarizing topic.
I would LOVE to see pro-choice messaging that also included a nuanced treatment of abortion.
Why can't the DA who opposes abortion on moral and religious grounds also be heartbroken for the 13-year-old who is being asked to carry her stepfather's baby?
Why can't the mother who believes the baby is a gift from God also hurt for what her daughter has been through?
Similarly, why can't Benson 100% support a woman's right to choose while also feeling grateful that her mother chose to keep her after being raped?
Why couldn't Rollins (or anyone) believe that Evangelina has the right to decide to terminate her pregnancy but still have empathy for a mother who feels her parental rights are being usurped?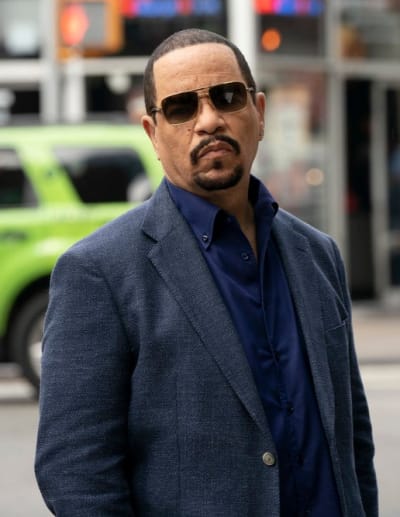 The only character in the entire squad room (besides the Chief Deputy, who got a throwaway line) who held ANY nuanced views was Carisi, and newcomer Kat was quick to castigate him for it.
Deputy Chief: We're taking on Ohio?
Benson: More like Ohio is taking on us. There's a warrant out for your arrest too.
Deputy Chief: I'm flattered.
Benson: It's for conspiracy to commit murder by providing an abortion. I'm serious.
Deputy Chief: So am I. I'm a deacon in my church. I believe in the sanctity of life. But forcing a 13-year-old girl to carry her rapist's baby to term...
The jury is still out on Kat as a character in general.
She has the drive to succeed at SVU, though as the job takes its toll on her, some of her motivation to do more than is expected of her may fade.
She's also got an aggressive streak that may not bode well for her.  Sooner or later, that's going to get her in trouble as Nick Amaro did.
Your turn, SVU fanatics!
What did you think?
Did the one-sided nature of this abortion issue distract you during the story?
Do you like Kat so far?
And how did you like the blink-and-you-miss-it christening at the beginning of the hour?
Comment below, and don't forget you can  watch Law & Order: SVU online if you missed anything.
Law & Order: SVU continues its historic 21st season on NBC. It airs on Thursdays at 10 PM EST/PST.
---------------------------------------------
Editor's Note: Our system got updated! Now, you'll be able to scroll through many articles at once. That required a bit of a change to the comments, though, and now you have to click the blue "comments" bar at the bottom of an article to access them. 
There are also two segments to comments now. You can either comment using Facebook or Disqus. Either way, you can SEE both types of comments. We hope that will be more inclusive of our community at large and that the conversations will grow as a result.
Jack Ori is a senior staff writer for TV Fanatic. His debut young adult novel, Reinventing Hannah, is available on Amazon. Follow him on Twitter.