It's easy to forget how many couples were featured on Lucifer given that most of them don't stay together for long.
Related: Lucifer: Netflix Orders MORE Episodes!
There's a handful of gems, as well as a handful of relationships we could have gone without witnessing. 
We decided to rank all the Lucifer couples from WORST to BEST in the list below!
11. Chloe and Pierce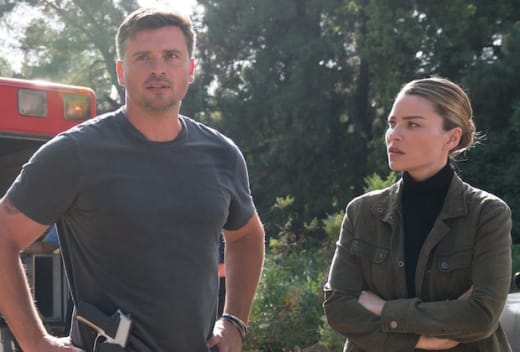 Chloe and Pierce are right where they deserve to be -- dead last. You don't manipulate Chloe Decker and end up anywhere else. Sure, Pierce may have fallen in love with her for real, but he loved her so selfishly he was willing to sacrifice her.
On the other hand, if you want to read a novel about how to love Chloe selflessly, Lucifer Morningstar could write it.  
10. Linda and Lucifer
Linda and Lucifer were never a couple, but they did sleep together multiple times during Lucifer Season 1. Their friendship is pure and deserves all the awards, but anything more than that is a big no from us.
We're happy that called it quits when they did and allowed other relationships to blossom.
9. Amenadiel and Maze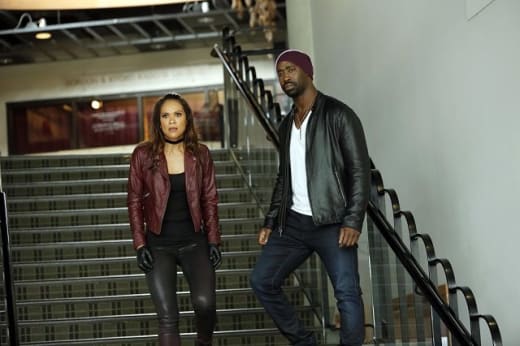 You would think an angel and a demon would be a fun combination, but it wasn't entertaining in the slightest.
There were no sparks between them at any point, and Amenadiel even used his relationship with Maze to manipulate her on more than one occasion. Who's the demon again?
8. Lucifer and Eve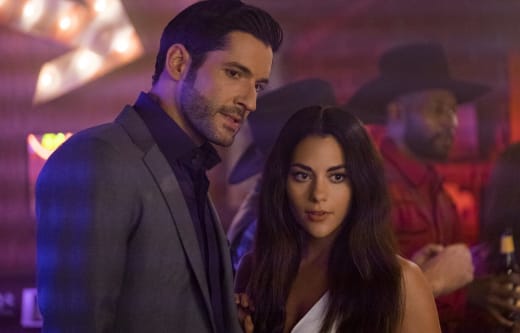 Eve was a great addition to the series, but she wasn't a good influence on Lucifer. While there's something to be said about her complete and utter acceptance of him, the two simply didn't work.
Even from the beginning Lucifer didn't seem to be very interested in her, and Eve deserves better than pining for someone who's pining over someone else. 
7. Dan and Chloe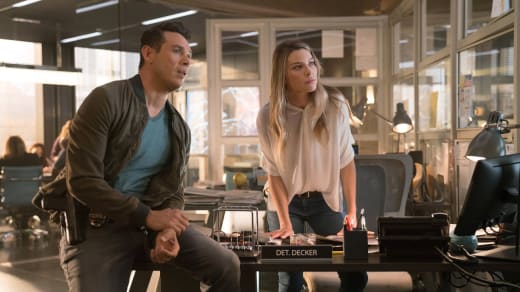 Viewers didn't get to see much of this relationship, but what was seen wasn't horrible. Dan and Chloe didn't make it in the long run for obvious reasons, but their friendship is an important part of the show.
Besides, Trixie wouldn't have been possible if it wasn't for their marriage, and who doesn't love the detective's offspring? 
6. The Goddess and Dan
This was a weird one. It's still questionable whether or not the goddess had genuine feelings for Dan, but it was a rollercoaster ride that was fun to watch.
Without their dramatic series of ups and downs, Dan and Charlotte never would have happened. We at least owe them that. 
5. Ella and Dan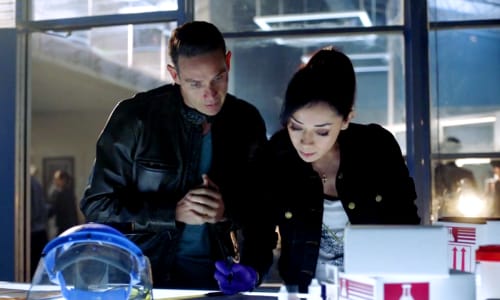 Ella and Dan's high ranking on this list isn't necessarily because they're a great couple, but because there are many couples worse than them. That being said, these two have potential if Dan gets a grip and treats Ella like the queen she is.
Related: Lucifer Boss Reacts to Fan Campaign to Save Series
Dan was dealing with his grief on Lucifer Season 4 and wasn't portrayed in the best light. But if Dan and Ella had happened in any other season, they could have been OTP material. 
4. Linda and Amenadiel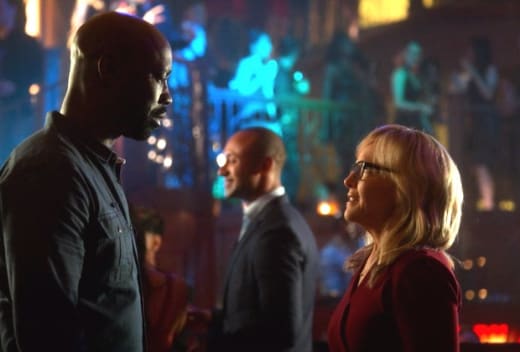 Linda and Amenadiel's relationship was a surprising highlight of the series. No one could have expected them to fall so hard for each other so quickly, but we're glad they did.
With the addition of their new son the three have become a family, and we can't wait to see what the final season has in store for them. 
3. Charlotte and Dan
Charlotte and Dan became a fan-favorite couple, and we can see why. There was an undeniable spark between them and the actors played off of each other's chemistry perfectly. 
We wish they could have had more time together, but at least we know that Charlotte finally made it to heaven. 
2. Maze and Eve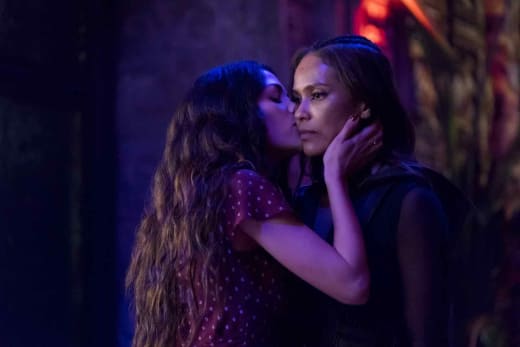 It was crazy how attached we got to these two given the number of scenes they shared. Maze and Eve's arc didn't start until the last couple episodes of Lucifer Season 4, but they have already become one of the best ships on the series. 
Eve may have needed to take time to find herself, but she and Maze are meant to be together. There's no doubt that they'll come back to each other when the time is right. 
1. Lucifer and Chloe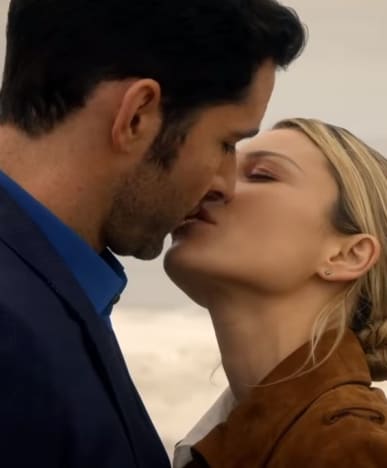 Big surprise, right? Who would have guessed that Deckerstar would be our number one pick? But they earned the top spot fair and square.
After seasons of building up a partnership based on friendship and mutual trust, Lucifer and Chloe finally gave in to their feelings for each other at the end of Lucifer Season 3. 
Related: Superstore Season 5 Episode 2 Review: Testimonials
Of course, everything took a step back when Chloe saw Lucifer's devil face, but she was eventually able to accept him and profess her love during the final episode of Lucifer Season 4.
You could physically see both of their hearts breaking as Lucifer was forced to leave her behind and return to hell.  Lucifer and Chloe have been through enough. To the powers that be, please let them happy on Lucifer's final season.
What did you think of our rankings, Lucifer fanatics?
Do you agree or disagree?
Who's your favorite Lucifer ship?
Drop a comment down below and let us know! 
And don't forget that you can watch Lucifer online, right here at TV Fanatic! 
Rachel Foertsch is a staff writer for TV Fanatic. Follow her on Twitter.