Sabrina the Teenage Witch: Melissa Joan Hart Reunites With Salem in Late Late Show Sketch
Paul Dailly at . Updated at .
Sabrina, the Teenage Witch, may be over, but James Corden brought her back together with her beloved cat for a Halloween reunion. 
The sketch brought Melissa Joan Hart back as the iconic witch, while Nick Bakay staged a return to voice Salem. 
In the sketch, Sabrina grew concerned that her powers were no longer working, all while Salem cracked jokes. 
In a surprising moment, her cousin James, who claimed to have arrived from Washington D.C., to let her know about her exciting new power. 
Related: Chilling Adventures of Sabrina Moves to Netflix
This power, however, was not as mystical as one would think. Instead, it gave the witch the power to issue subpoenas. 
Confused about how it all worked, Suboeana the Teenage Witch (!) wondered what the power actually was if she couldn't use it how she wanted. 
Her major frustration with it was that the summons could go ignored, meaning that there was very little purpose to it all. 
James ultimately agreed, and the cousins decided it would be best to sip on some chardonnay as opposed to harnessing the new power. 
Related: Chilling Adventures of Sabrina Renewed
As you do. 
This is probably the closest thing to a revival fans will ever get, you know, given the success of Netflix's Chilling Adventures of Sabrina.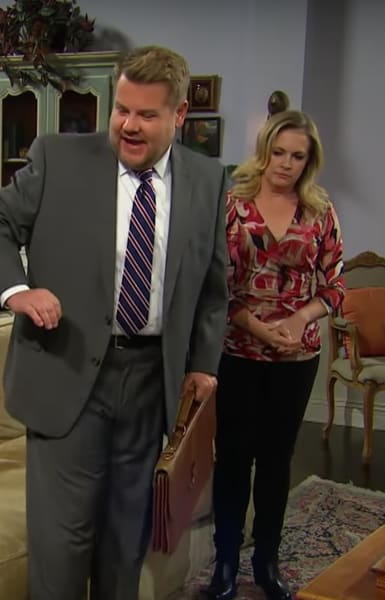 As for Hart, we know she will be leading the cast of a revival of one of her other shows. She is attached to star in an update of Clarissa Explains It All. 
It was announced to be in development in March 2018, but nothing has been heard of it since. These projects take time!
For now, you can watch this three-minute comedy revival below. 
Hit the comments with your thoughts. 
Would you like this iteration of Sabrina to make a more permanent return?
Editor's Note: Our system got updated! Now, you'll be able to scroll through many articles at once. That required a bit of a change to the comments, though, and now you have to click the blue "comments" bar at the bottom of an article to access them.
There are also two segments to comments now. You can either comment using Facebook or Disqus. Either way, you can SEE both types of comments. We hope that will be more inclusive of our community at large and that the conversations will grow as a result.
Paul Dailly is the Associate Editor for TV Fanatic. Follow him on Twitter.