American Horror Story Season 9 Episode 8 Review: Rest in Pieces
Paul Dailly at . Updated at .
We were promised a killing spree, and what we got was certainly not a killing spree. 
American Horror Story Season 9 Episode 8 should have featured the festival. Instead, it was purely set up for American Horror Story Season 9 Episode 9 -- the season finale -- and it's difficult not to feel disappointed. 
If you watch American Horror Story online, you know the current chapter has moved along at breakneck pace, but it had to fall apart somewhere.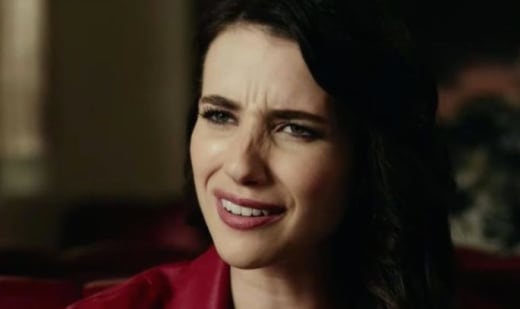 The only positive from "Rest in Pieces" is that Benjamin got a happy ending.
It's surprising it wrapped ahead of the finale, but he was a pivotal character.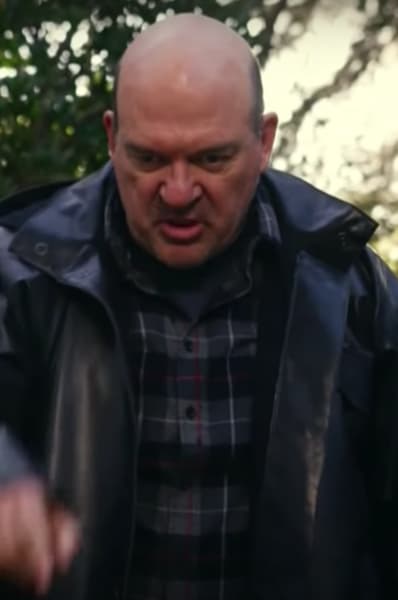 Driven by his passion for saving his son from Richard's clutches, Benjamin made the ultimate sacrifice on American Horror Story Season 9 Episode 7, and his mother recognized that. 
Their reunion -- Bobby included -- was quite the surprise, but it feels like Lily Rabe's alter ego had realized her son suffered enough and he was not the big bad villain she was painting him to be. 
Related: Enjoy UNLIMITED access to thousands of Movies and TV shows with Amazon Prime Video. WATCH ANYWHERE. CANCEL ANYTIME!
Then again, her meddling was instrumental in some of the slayings.
Benjamin deserved to be dealt a better hand, and even though he couldn't save his son, at least he can have solace in the fact that he has been reunited with his mother and brother. 
The camp counselors were not going to let Benjamin have a peaceful existence at Camp Redwood. Knowing he ended most of their lives is just too much for them to grasp.
Benjamin: I'm going to end you in this place.
Richard: Bring it on, Key Man.
They're struggling to get on board with the fact that Benjamin was heavily influenced by forces beyond his control to believe that he was a serial killer.
Instead of pursuing him, they should have turned their attention to Margaret. 
That woman is intent on making Camp Redwood a hotspot for people who have a fetish for scenes of mass murders.
Her sentiments that people would drop everything to visit the place were right on the money. 
She doesn't care that she was making money while killing people. She didn't even care about the band that got murdered because she was too busy thinking about how many dollars she would be able to get on the back of it. 
Related: American Horror Story 1984 Brings Back Two Fan Favorites
Margaret is the worst type of person. We know she didn't turn to murder overnight. The idea was put in her head, so we can't put all the blame on her.
However, her decision to make as much money as possible is unforgivable.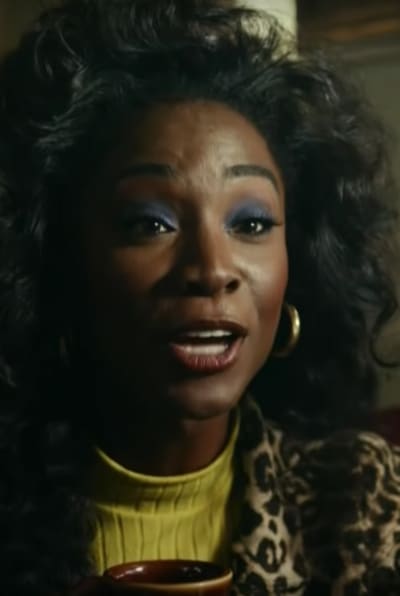 The most absurd part of the whole thing was the way Donna and Brooke were hiding in the shadows with the journalist.
They returned to a place with multiple ghosts and serial killers yet didn't seem to think that through before arriving. 
Donna: Every horror movie has a final girl.
Brooke: Final girl?
Donna: The one who survives it all and lives to tell the tale.
Granted, the reporter wanted a story, but there were too many risks associated with returning to the scene of the murders ahead of the festival. Brooke is so driven by revenge that she will take down whoever gets in her way. 
Donna probably thought she was all talk when she said she was going to murder the journalist. But only a handful of episodes earlier, she took Montana's life. Brooke is probably the most underestimated character on the series. 
Everyone rules her out because initially, she was a quiet young woman.
She's been hardened after the way the judicial system treated her, and the only thing that will make her happy is taking down Margaret. 
Not killing the hitchhiker on American Horror Story Season 9 Episode 7 was not the best move because he's determined to take his kills into the double digits and beyond. 
Related: American Horror Story Review: Camp Redwood
The only way I see this ending is with Brooke and Donna getting the counselors to helping them take down Margaret down, once and for all. Montana will still have her allegiance to Richard, but she seemed stunned to hear about the things he planned on doing to Bobby. 
At first, Montana seemed ready to move on with Trevor at her side, but she revealed her true heart after thinking about it for a while.
She didn't want Trevor to resign himself to a life as a ghost or even as a man who will grow old while she fails to age. 
Worker: Hey man, who are you with?
Richard: Satan.
Worker: Right on.

It was nice that Montana was thinking about someone other than herself for a chance and put her love interest's needs before her own. It showed that Montana was not as one-dimensional as we've been led to believe. 
Trevor despises Margaret, and his life is with her. His connection with Montana got reignited the moment he laid eyes on her again.
They have all the makings of an endgame couple, but it depends on how things shake out. 
"Rest in Pieces" was the weakest installment to date, but the action and scares should pick up on the season finale. 
What did you think of it?
Hit the comments. 
American Horror Story continues Wednesday on FX.
Editor's Note: Our system got updated! Now, you'll be able to scroll through many articles at once. That required a bit of a change to the comments, though, and now you have to click the blue "comments" bar at the bottom of an article to access them.
There are also two segments to comments now. You can either comment using Facebook or Disqus. Either way, you can SEE both types of comments. We hope that will be more inclusive of our community at large and that the conversations will grow as a result.  
Paul Dailly is the Associate Editor for TV Fanatic. Follow him on Twitter.