American Horror Story Season 9 Episode 9 Review: Final Girl
Paul Dailly at .
Camp Redwood is officially closed for business. 
For a show that has typically struggled to maintain consistency after strong premieres, American Horror Story Season 9 Episode 9 was a satisfying conclusion that brought the plot full circle. 
The former campground is filled with the ghosts of the past which will roam the ground for generations to come, and beyond. 
The execution of "Final Girl" was perfect from start to finish, from the way the villains got their comeuppance, to the way the ghosts rose up to take down the forces of evil, to the way Bobby escaped with his life, it flowed perfectly. 
Finn Wittrock playing Bobby was predictable, but sometimes being predictable works if the story warrants it. There were many questions about what happened to the child in the 30 years since 1989. 
He strived to find out more about his father, and that's what led him to the scene of some of the most heinous crime scenes in the history of the U.S.
Bobby was a curious boy who thought there was more to his father's disappearance, especially when he was being sent money from an unknown source throughout his life. 
Everyone you see here is likely to kill you.

Montana
He wallowed too much in the past, but that's a natural thing to do when your mother has been murdered, and your father is M.I.A.
Returning to Camp Redwood was tempting fate, but this young man couldn't move on until he found peace himself. 
What was so beautiful about those scenes was the way Benjamin was reunited with his mother and brother, yet he knew his son was continuing to live a healthy life well away from the camp.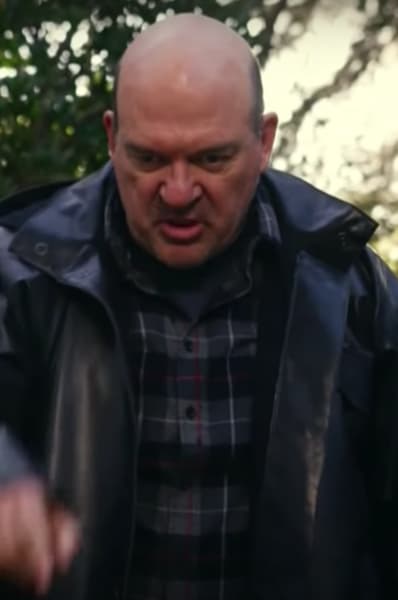 Who would have guessed when we started this journey that Benjamin would be the one hitting us right in the feels?
There was more than one occasion Bobby could have died, and the Night Stalker's mission would have been completed. 
He came here to do good, but dark forces took him away.

Montana
The latter got the ending he deserved. Forty people taking turns killing him for 30 years wasn't enough of a sentence, but hopefully, the ghosts can continue to do so for years to come. 
Thanks to the previous episodes strongly suggesting that there would be a final girl, it was a pleasant surprise that both Brooke and Donna survived the ordeal.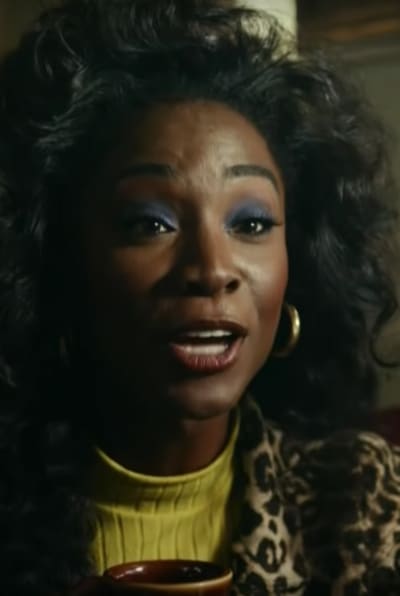 Donna working at the asylum was par for the course. That woman had an obsession with serial killers that was unhealthy, but she managed to make the right calls after some missteps. 
Donna helping Bobby was an organic way to move the plot along to deliver the doozy that Brooke survived after being shot at the camp. Her reasons for not reaching out to Donna were a bit absurd. 
Thanks for nothing, f–kface!

Margaret
Three decades had passed, and for Brooke ghost the woman who saved her life and tried to steer her on the right path, it sucked. 
At least they solidified the fact that they will be bonded for life. With everything Brooke went through at the hands of the likes of Montana and Margaret, she could have had a dark fate. 
Instead of being too caught up in the past, she pressed on and started a family. There was a part of her that always felt like she shouldn't have survived, and that likely explains why she sent the money to Bobby. 
A past filled with evil does not tend to lead to happiness, but "Final Girl" was all about proving that it was the opposite for some of the characters. 
Side note: Brooke's survival means this is the first season Emma Roberts has not been killed on-screen. 
I needed to believe that a normal life was possible after Camp Redwood, a glimmer of hope after all that darkness. Your dad was that for me.

Brooke
Montana and Trevor getting to spend eternity together, thanks to Brooke was a pleasant surprise. 
Montana was the one who had murder in mind from the get-go, but she blossomed into a nicer person the moment she realized that holding grudges was getting her nowhere in life. 
There was a connection between Montana and Trevor on American Horror Story Season 9 Episode 1. It would be foolish if they didn't end up together. They're a match made in the afterlife.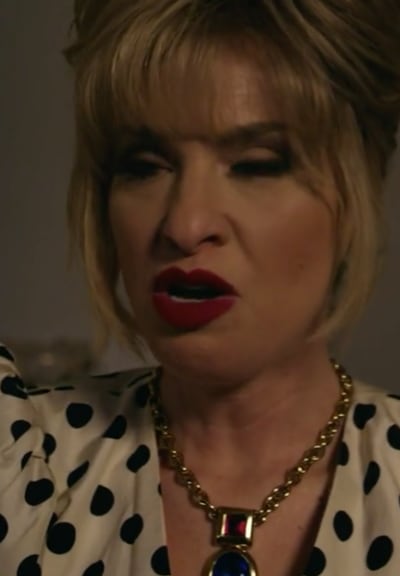 Margaret was just as wicked in 2019 as she was in 1989. Her 1989 death was the most gruesome to date, but a nasty piece of work like Margaret didn't deserve a swift, painless death. 
Hiding in the bushes for 30 years with nobody to talk to but herself was a typical Margaret move. To think many felt bad for her when we learned Benjamin's mother pushed her to start killing everyone. 
Ugh, no.
Leave him alone, he deserves a happy ending.

Lavinia
Margaret wanted to make Camp Redwood a tourist attraction. While it would have been fun to watch the ghosts scare people, most of them recognized that there was no need to kill any longer, especially when they could find new and creative ways to off Margaret and the Night Stalker. 
It's unlikely any of the survivors will return to the camp. It turns out, being a ghost and witnessing others you know aging is too confusing! It was a nice way to explain why nobody is going back to that place. 
What did you think of the conclusion? 
Were you happy that most characters got positive endings?
Hit the comments below. 
Remember, you can watch American Horror Story online right here via TV Fanatic. 
American Horror Story Season 10 will air on FX next fall. 
Editor's Note: Our system got updated! Now, you'll be able to scroll through many articles at once. That required a bit of a change to the comments, though, and now you have to click the blue "comments" bar at the bottom of an article to access them.
There are also two segments to comments now. You can either comment using Facebook or Disqus. Either way, you can SEE both types of comments. We hope that will be more inclusive of our community at large and that the conversations will grow as a result.
Paul Dailly is the Associate Editor for TV Fanatic. Follow him on Twitter.