Sorry For Your Loss Sneak Peek: Can Jules De-Shaw Her Relationship?
Paul Dailly at .
Sorry For Your Loss Season 2 is almost over.
From the sneak peak below, it's clear the buzzy Facebook Watch drama is getting characters ready for the season's end-game. 
And it appears that Jules is struggling in her relationship.
In this exclusive sneak peek at the penultimate episode of the season, Jules (Kelly Marie Tran), comes clean to her sister, Leigh (Elizabeth Olsen), about a problem she's created with her girlfriend. 
The Shaw sisters always help each other. That's what they do.
They have a close bond, and Leigh's advice is to "De-Shaw" the situation if she wants to fix it. 
We're not going to spoil the whole scene because, there would be no fun in that.
But it highlights the tight-knit connection between the sisters. 
The episode also finds Leigh struggling to complete her final essay because she knows there's something amiss with Tommy. 
Tommy is still trying to process his brother's death, and it's giving him nightmares.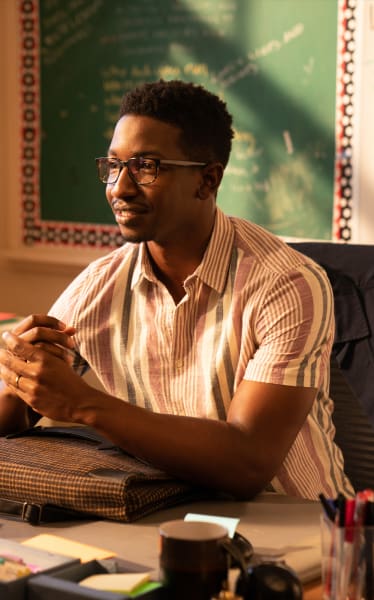 Will Leigh be able to get through to him so that she can finish her final essay?
Sorry For You Loss explores the life of a young widow trying to find her way, following the death of her husband.
It has emerged as a critically-acclaimed series for Facebook Watch with particular praise for Olsen's acting.
It was named one of the best shows of 2018 by numerous publications.
The New York Times, Vulture, The Atlantic, and Time all found reasons to praise the drama.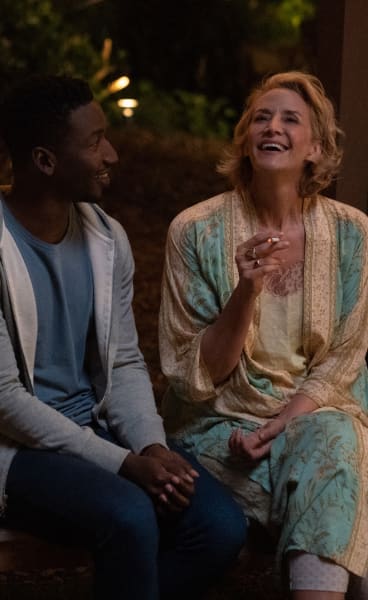 The second season follows Leigh's complex and ultimately inspiring journey as she tries to move forward in the world while still feeling the aftershocks of loss.
A deeply human exploration of grief, Sorry For Your Loss mixes pathos and pain, humor, and hope.
The series airs exclusively on Facebook Watch and is free to stream. 
Have a look at the sneak peek below.
Have you been watching the shows available on Facebook Watch?
Has viewing Sorry For Your Loss lured you to watch evern more series available?
Let us know if you'd like coverage of Facebook Watch shows to get higher priority at TV Fanatic.
HIt the comments!
------------------------------------------------------------
Editor's Note: Our system got updated! Now, you'll be able to scroll through many articles at once.
That required a bit of a change to the comments, though, and now you have to click the blue "comments" bar at the bottom of an article to access them.
There are also two segments to comments now. You can either comment using Facebook or Disqus.
Either way, you can SEE both types of comments. We hope that will be more inclusive of our community at large and that the conversations will grow as a result.
Paul Dailly is the Associate Editor for TV Fanatic. Follow him on Twitter.