Watching TV and Staying Pop-Culturally Relevant Is Harder Than Ever

Carissa Pavlica at .
The advent of streaming changed the television landscape forever.
It offered entertainment at the tip of your fingers. For a culture who liked to wait for nothing, it was like a dream come true.
At one point, the dream for most also meant that they could "cut the cord" and save hundreds of dollars annually by switching from traditional cable to online viewing.
But if the streaming wars have proved anything, it's that we are still at the beginning of this process to eliminating traditional viewing, and the price is anything but cheap.
And the "watch it now" phase is slowly getting replaced with the "watch it all" phase as the larger conversation includes content from so many different platforms that if you like to remain current on the latest pop culture phenomenon, then you need to be willing to shell out a lot of money and time to do it.
In a recent Vanity Fair article, TV Is Dead. Long Live TV, Sonia Saraiya took a long, hard look at what it means for the expansion beyond Netflix (and Hulu and Amazon, of course). And it's not as pretty as we might have hoped when streaming first debuted.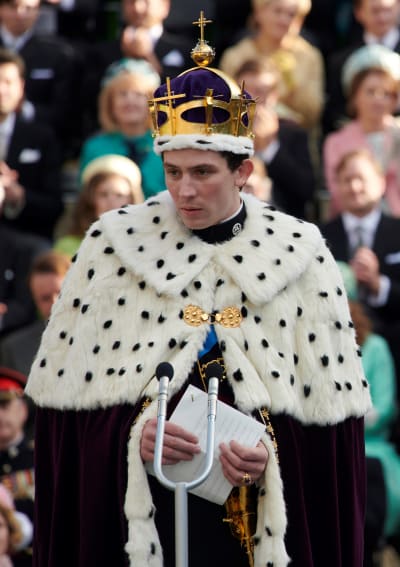 The hardest hit by the streaming wars are, of course, traditional broadcast and cable networks. The more shows that get dropped online for instant gratification, the less people enjoy waiting week by week for their entertainment to unfold.
That some of the newest streaming services are offering their content weekly instead of using the Netflix and Amazon style of dropping an entire season at once could ultimately benefit traditional networks as viewers get used to a slower rollout across the board.
And what was once a medium to pass the time and entertain the masses has gotten a lot more focused with very sophisticated dramas and comedies that broadcast, especially, cannot seem to duplicate.
So the audience for linear television gets older all the time, and networks are ditching traditional live plus same day ratings to embrace numbers that paint them in a better light. And as the live + 35 Multiplatform ratings continue to grow, they'll probably turn to them even more often as time flows.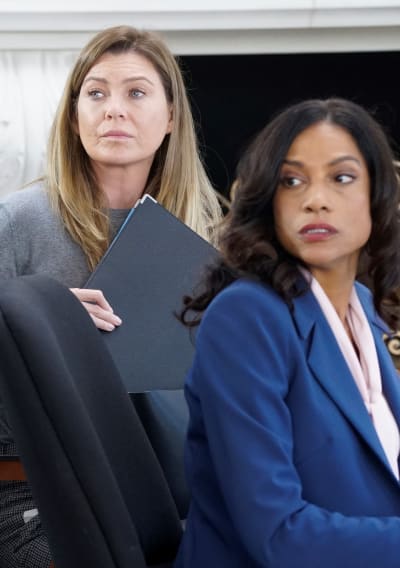 Those overly cautious of linear networks because of their tendency to cancel shows without offering satisfying conclusions should be delighted that it seems less likely to happen now than in the past, but you'll have to jump into unfamiliar territory to give shows a chance.
Maybe that will be a win for those networks as they struggle to remain competitive in an oversaturated market. And the more networks that get associated with streaming platforms could move their lower rated shows fizzle to conclude off-network.
It's not perfect, but it's better than getting swiftly pulled without a proper end.. 
All of that, though, isn't even the larger conversation because by the end of 2020, to chat about new television with your friends or engage in conversations online, you'll have to fork out a lot of dough to see it all if you're so inclined.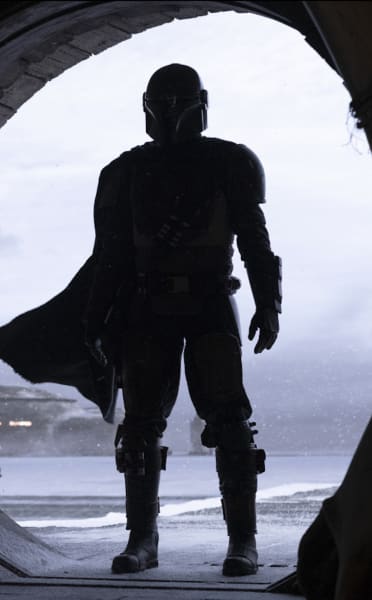 Even worse, you'll get forced to pick and choose your favorite comfort-food series, as well, as most significant well-worn, time-proven series like The Office and Friends will not even be on the same platforms any longer.
To kick back and laugh at The Office, you'll need NBC Universal's streamer Peacock, and to hang with Friends you'll need HBO Max. Grey's Anatomy is soon leaving Netflix for Disney+, too.
It's interesting to think that "reruns" were once such dismal ratings performers that linear networks eliminated them almost entirely for unique summer content and specials year-around only to have streamers coughing out hundreds of millions or more for the rights to air them exclusively.
But with the largest TV viewing generations having raised their families with happy memories of their favorite programming, younger generations find that beloved content for the first time. And when it's good, even time cannot stop the emotions a series can invoke.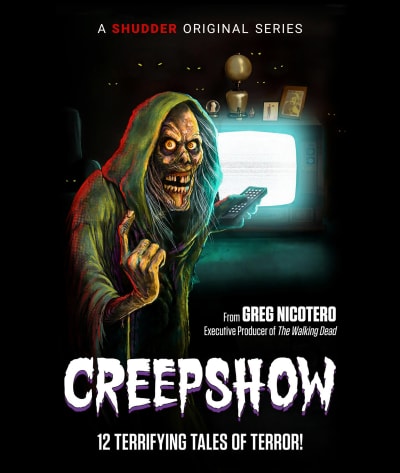 The good news is that due to the nature of corporations, many of these streaming options are packaged with other services you already use not only fueling those businesses but giving your wallet a little bit of a break.
For example, Disney+ offers a version that includes Hulu (albeit with commercials) and ESPN, while AT&T has promised all kinds of customers might get access to it's $15.99 per month service by also using their cable products or select wireless data plans.
Similarly, Apple+, one of the only streaming options that doesn't have a library of familiar content, offered its service to various new and existing customers with a low entry point of only $4.99 per month.
So while Disney+, Peacock, and HBO Max aim to compete with Netflix to topple them from their dominance, Apple+ currently wants only to offer new original content.
And we haven't even discussed the various smaller streamers that have been around for years that have libraries and offer original niche programming such as Acorn, BritBox, Shudder, and which usually range from $4.99 to $7.99 a month.
It's coming to the point that it will not be possible (or maybe it won't be recommended) that the average individual has access to all of the content they love.
And as Saraiya pointed out in her Vanity Fair piece, the conversations will shift significantly even between close friends if they do not all have the same streaming networks.
You might be enjoying the next Battlestar Galactica reboot on Peacock while another friend talks incessantly about the Gossip Girl reboot on HBO Max. Another friend could be obsessing over The Morning Show on Apple TV+, and even another might be counting down the days until Lizzy McGuire gets revived on Disney+.
Will you invite over your close friends to share programming, or just leave them out of the conversation (or try to lure them to your streaming network)?
Even here at TV Fanatic, I've embraced the Apple TV+ shows, while my associate editor (who got the service free as an Apple customer), has decided against watching. While our tastes have always varied, there has been some overlap.
But that overlap is decreasing as we decide to invest our time into vastly different programming across the already broad number of outlets available.
And if you read TV Fanatic, you know how much content we do not cover, not because we don't watch or even enjoy writing about it, but because there simply is not enough time in the day to cover as much content is available in any detail (if at all).
From television's humble beginnings with three dominating networks that very slowly expanded to five before cable began offering compelling and award-winning programming, and even through the recent Peak TV era, it was easy to juggle series from all avenues.
Now, picking and choosing content to watch requires a well-formulated plan, and it's one we haven't been able to duplicate for our coverage, no matter how beloved it may be.
Even worse, we waver between content that focuses on one program at a time like news and reviews and editorials to content that unites series with a similar theme through photo galleries and lists.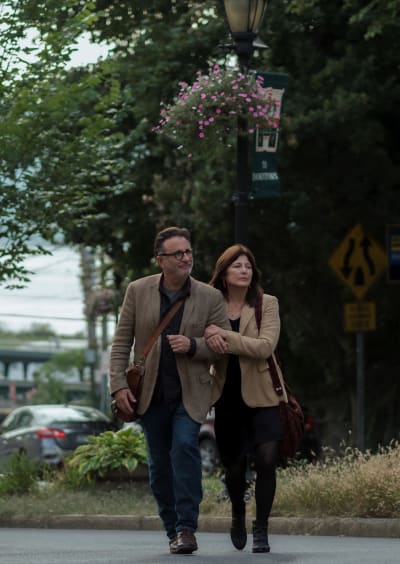 Although it's not the topic of this article, I want you to know that we know we can do better, and the more information we have from you about your viewing habits and the nature of content you love the most, the better our coverage will be as this landscape continues to change.
What will drive your decisions?
Will you stick with programming on networks you already have, or can you be enticed to plunk down some more cash for the latest and greatest?
Is it the comfortable, tried and true programming that you can watch without a lot of investment that draws you, or is it original content that you can't find anywhere else that will earn your hard-earned money?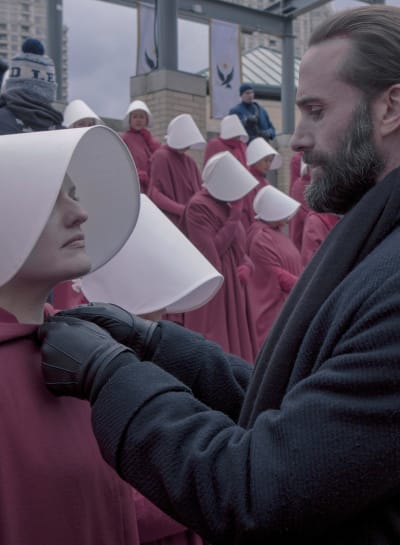 And how much merit will you put into critics who often get to see content before you?
Will their opinions help you to determine what to watch and what to skip, or will you tune in based upon the advertising and cast involved or perhaps choosing the reboot/revival of a beloved franchise over the untested waters of content without existing material?
If you're an entertainment junkie, you have a lot of decisions looming in the immediate future that not only affect your wallet but your ability to be a part of popular conversation.
I've gotten shamed for never watching The West Wing, The Wire, and Breaking Bad, and that was well before the content buffet opened with so many dazzling options you'd never be able to engage with it all.
Sure, it seems like first-world problems even to have to think about issues relating to entertainment. But look at the factions on Twitter, Facebook, Instagram, SnapChat, etc.
How you connect matters. With every new alternative, there is a possibility that you won't be a part of the conversation whether by choice or because you don't have the time or finances available to participate.
Have you given it any thought? We'd love to know about it.
Hit the comments and share your thoughts, but first take our survey about content providers
Create your own user feedback survey
Carissa Pavlica is the managing editor and a staff writer and critic for TV Fanatic. She's a member of the Critic's Choice Association, enjoys mentoring writers, conversing with cats, and passionately discussing the nuances of television and film with anyone who will listen. Follow her on Twitter and email her here at TV Fanatic.