What to Watch Next Week: The Mandalorian on Disney+, AHS Finale, Hulu's Dollface

Carissa Pavlica at .
It's time for steaming giant Disney+ to premiere.
But while Apple had an entire slate of originals on tap for their rollout, Disney+ doesn't follow suit with just one must-see new series to bolster their extensive historical library as well as children's programming and reality fare.
Elsewhere, AHS:84 bows, a documentary-style series on Jennifer Levin's 1986 murder spans three nights on AMC and Sundance, and Christmas movies air across the board.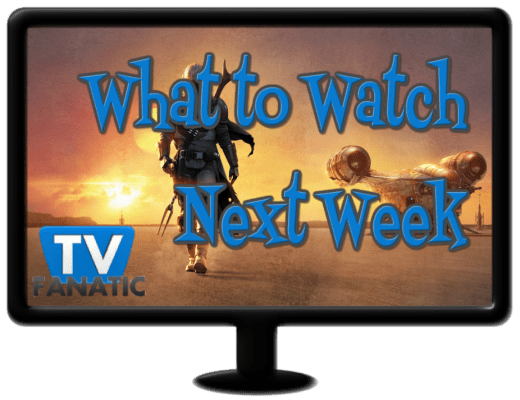 Sunday, November 10
8/7c Dublin Murders (Starz)
We had a full review of this new Starz original straight from the UK. Atmospheric and mysterious, two horrific cases decades apart casts a pall over a small Irish community as detectives try to solve the case in the present by referencing that of the past.
Check it out here and let us know if you're going to watch.
8/7c Supergirl (The CW)
Supergirl and the DEO try to use the recently arrested Rip Roar to figure out who is behind the string of attacks in National City.
Meanwhile, the tension between Lena and Andrea is unraveled as their past is revealed.
8/7c The Mistletoe Secret (Hallmark)
When Aria Eubank (Kellie Pickler) convinces a famous travel writer to do a feature story on her beloved hometown, Midway, Utah, it looks like the town's tourism drop is about to be reversed.
However, when the travel guru and his ghostwriter both show up, Aria finds her heart torn between the charismatic but pompous Sterling Masters (Christopher Russell) and Alex Bartlett (Tyler Hynes), the real talent behind 'Masters of Travel,' and the man who has genuinely fallen for her. Patrick Duffy also stars.
8/7c Shameless (Showtime)
Shameless has a big task ahead of it: It has to reinvent itself without leading lady Emmy Rossum.
Even fans who weren't fond of Fiona will be able to see how this changes the show.
We've seen the first few episodes, and it does not work as well as it should.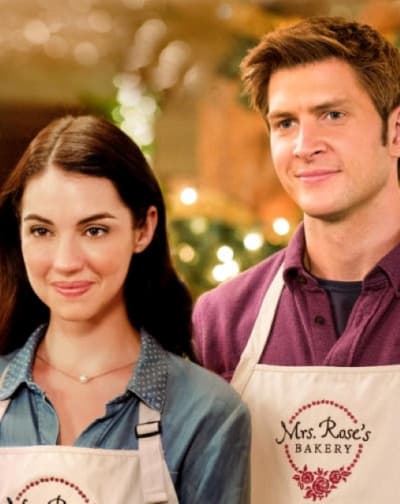 8/7c A Sweet Christmas Romance (Lifetime)
When food stylist Holly (Adelaide Kane) returns home for Christmas, she learns that Loretta (Loretta Devine), the elderly owner of her favorite childhood bakery, is retiring and has started a contest to give the bakery away to whoever can recreate her famous 12 Days of Christmas recipes.
Holly enters, despite not being much of a cook. When a local baker named Brad (Greyston Holt) also enters the contest, the two adversaries end up cooking up something special together for the holidays.
Who doesn't love a good Christmas goodies bakeoff in a romantic movie??
9/8c Back to Life (Showtime)
This BBC3 production aired in the UK earlier this year, and now you get the opportunity to watch, too.
If you enjoy it, all six episodes will stream Sunday.
Daisy Haggard stars in and wrote the series about a woman adjusting to life again when she's released back to her community after 18 years in prison.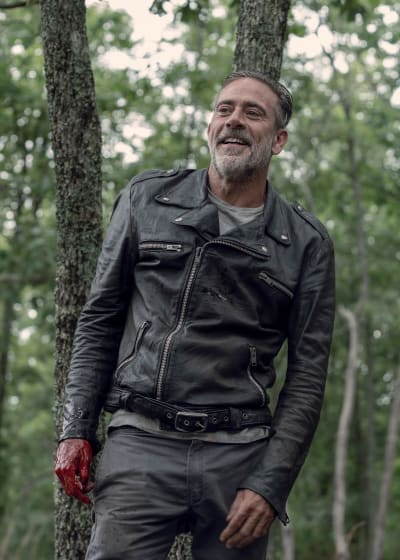 9/8c The Walking Dead (AMC)
The old Negan is back and more badass than ever.
The leather jacket-wearing baseball-bat wielding madman is in Whisperer territory, and he's a walking quote machine. The confines of Alexandria might not have changed him, after all.
Tuesday, November 12
The Mandalorian (Disney+)
Star Wars comes to television with The Mandalorian, a series from Jon Favreau.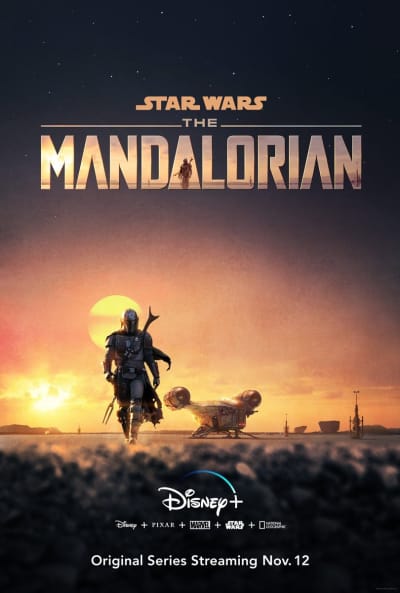 Set in the Star Wars Universe, Narcos star Pedro Pascal plays The Mandalorian, a gunfighter in the far reaches of the galaxy.
The timeline of the series is sometime between the sixth and seventh Star Wars films, and fellow cast members include Nick Nolte, Giancarlo Esposito, Cina Carano, Carl Weathers, and Werner Herzog (yes, the filmmaker).
You don't need to be familiar with the Star Wars Universe to enjoy the smaller scope of the series that is expected to be a touch more character-based with less non-stop action than the films.
Other Disney+ debuts includes scripted series High School Musical: The Musical: The Series (ugh, that title!) and Forky Asks a Question.
Pixar's Forky, who is voiced by Veep's Tony Hale, was introduced in Toy Story 4
The live-action film verion of Lady and the Tramp and holiday movie, Noelle, starring Anna Kendrick, Bill Hader, Billy Eichner, Shirley MacLaine, and Julie Hagerty round out scripted programming.
In the non-scripted arena, Kristen Bell hosts Encore, the spinoff of the 2017 ABC special of the same name that features former high school classmates reuniting to stage musicals they performed together years ago.
The World According to Jeff Goldblum also premires. In his own words, "This show may be a little off the beaten path. And it may be unexpected and surprising, so taste it, and enjoy."
Their final offering on that day is also unscripted. Marvel's Hero Project features real-world young "heroes" who have made a positive impact on their community.
8/7c The Resident (Fox)
The walls begin closing in on RRMM in the lastest episode of The Resident.
The nurses are overworked and understaffed, Conrad and Nic are forging forward with their investigation into Jessie's death, and Can finds himself under intense scrutiny.
Are we in for a reckoning of sorts before the fall finale? Not only does Conrad don a suit, but the cliffhanger will leave you breathless!
Wednesday, November 13
8/7c 53rd Annual CMA Awards (ABC)
Country fans have their biggest nights as all the stars gather for awards and celebration.
9/8c The Preppy Murder: Death in Central Park (Sundance/AMC)
Jennifer Levin's murder at the hands of Robert Chambers in 1986 captivated the nation.
Think about one of the guys from Gossip Girl murdering one of the females and you've got the gist of the real-life scenario when a privileged prep school kid wasn't the focus as much as Levin, who Chambers blamed for his horrible act in the wake of her death.
The series will run on both Sundance and AMC for three consecutive nights.
10/9c American Horror Story (FX)
It's time to see how AHS:84 can redeem itself as the final showdown takes place during the Billy Idol concert at Camp Redwood.
Thursday, November 14
9/8c A Christmas Miracle (HMM)
Ever-optimistic single mom Emma Sanderson (Tamera Mowry-Housley) is looking for a Christmas miracle to write about for the lifestyle magazine at which she has landed a temporary job.
While following her lead on the story, Emma discovers unexpected romance with a supportive colleague and takes it upon herself to bring about a Christmas miracle for a lonely street musician.
Also starring Brooks Darnell and Barry Bostwick.
Friday, November 15
Dollface (Hulu)
Kat Jennings is a woman suffering in the aftermath of a recent long-term relationship who wants to reconnect with her female friends again. Friends include Shay Mitchell, Esther Povitsky, and Brenda Song.
The series, in which you can also spot Criminal Minds' Matthew Gray Gubler, drops all ten episodes of the series on Friday.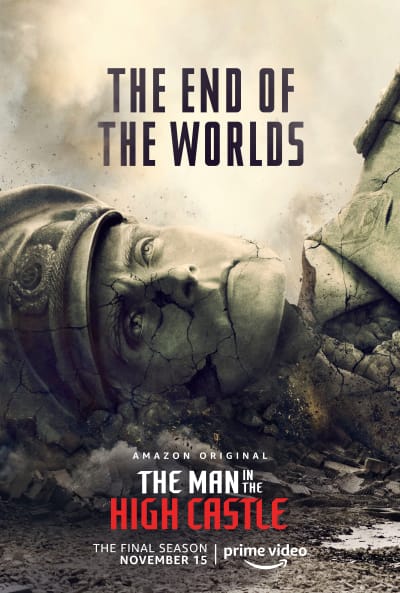 The Man in the High Castle (Amazon)
The thrilling Amazon series imagining a world in which Germany and Japan conquered the United States after World War II comes to an end.
Expect more traversing of worlds as the characters come to grips with a world (ours) that played out in the mysterious films that have plagued them.
Klaus (Netflix)
Will a new holiday favorite be born that features the voice of J.K. Simmons as Santa Claus?
We're about to find out in this animated feature that also features Jason Schwartzman as post office worker Jesper and Rashida Jones as a school teacher named Alva.
8/7c Christmas a la Mode (Lifetime)
Since her father passed away, Emily (Katie Leclerc) has been running her family's dairy farm with the help of her mother and best friend.
But this Christmas, the farm has fallen on hard times so Emily's sister, Dorothy (Jennifer Ellis), who is part owner with Emily and her handsome business partner, Charlie (Ryan Cooper), shows up with a proposition to sell the farm.
Emily comes up with an ingenious plan to buy out her sister's shares and hold an online holiday ice-cream-flavor contest that goes viral with the help of a key ingredient, Charlie's amazing apple pie.
Christmas à la Mode ice cream is born! Still, as the Christmas Eve deadline for the buyout approaches, Emily needs a Christmas miracle to save the farm and her father's legacy in time for a happy Christmas.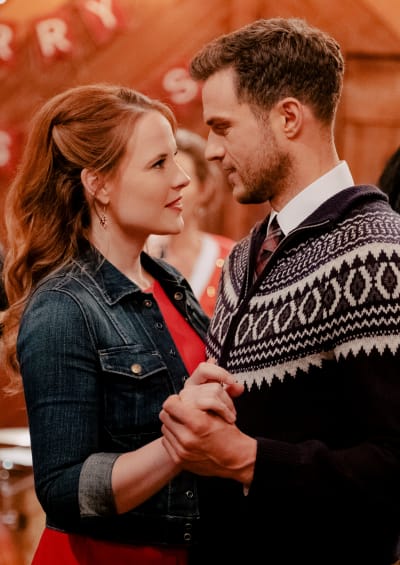 Saturday, November 16
8/7c Christmas in Louisiana (Lifetime)
The Winter Family is Christmas royalty in New Iberia, Louisiana, and Sarah Winter (Jana Kramer), a successful lawyer and former Miss Christmas, is no exception.
When she returns home to celebrate the anniversary of the town's Sugarcane Christmas Festival with her mother (Moira Kelly) and her grandparents (Dee Wallace and Barry Bostwick), she rediscovers the magic of the season -- and a little romance -- with her former Mister Christmas, Luke (Percy Daggs III).
8/7c Christmas Under the Stars (Hallmark)
The week ends with another holiday favorite subject -- romance brewing in a Christmas tree lot!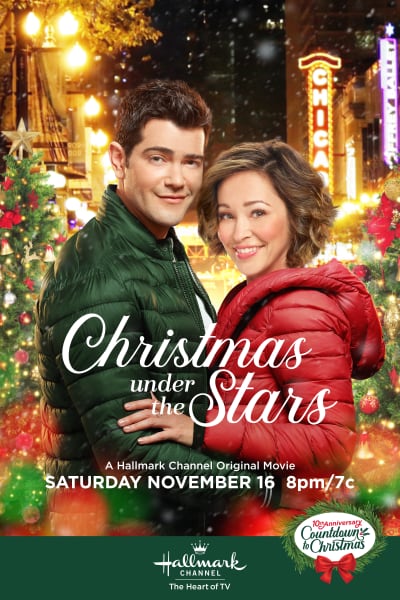 When Nick (Jesse Metcalfe), a career-focused investment banker, is fired from his high-powered firm at Christmastime, he takes a job at a Christmas tree lot owned by a warmhearted widower.
There, he meets Julie (Autumn Reeser), an astronomy teacher who's always looked to the stars for hope.
As the Christmas spirit washes over him — and he begins falling for Julie — the once self-centered Nick discovers the joy of helping others.
---------------------------------------------
Editor's Note: Our system got updated! Now, you'll be able to scroll through many articles at once.
That required a bit of a change to the comments, though, and now you have to click the blue "comments" bar at the bottom of an article to access them. 
There are also two segments to comments now. You can either comment using Facebook or Disqus.
Either way, you can SEE both types of comments. We hope that will be more inclusive of our community at large and that the conversations will grow as a result.
Carissa Pavlica is the managing editor and a staff writer and critic for TV Fanatic. She's a member of the Critic's Choice Association, enjoys mentoring writers, conversing with cats, and passionately discussing the nuances of television and film with anyone who will listen. Follow her on Twitter and email her here at TV Fanatic.