There's been all kinds of new developments for our favorite 'ships this year, but some couples still aren't where we hoped they would be. 
2019 is coming to a close, and we're still waiting for a few of our favorite pairings to walk down the aisle. 
We created a list below of 17 couples who need to tie the knot in 2020! 
Amy and Jonah - Superstore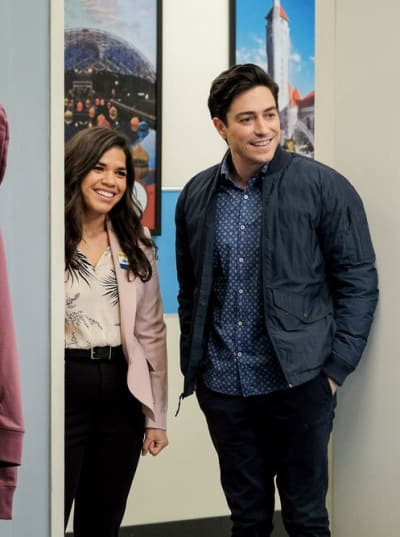 It's no secret that fans are ready for Amy and Jonah to take the next step in their relationship. 
Superstore Season 5 may not be doing much to highlight the couple, but a proposal could easily get things back on track. 
We'll do just about anything to see a Simmosa wedding, at this point. 
Jared and Mic - Manifest
The two were previously engaged until Michaela's plane disappeared, and everyone on it was presumed dead.
Given that no time had passed for the passengers, it was a bit shocking for Michaela to realize that Jared had moved on with her best friend. 
But even after all that time, Jared and Mic's connection is still undeniable. We have hope that a marriage will still be possible between them in 2020. 
DJ and Steve - Fuller House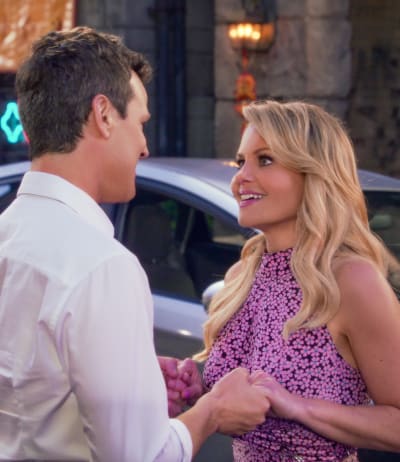 With the series returning for its final season in December, it's about time that DJ and Steve get their happy ending.
The couple's love story has been going on ever since the 90's, and it would be a shame if a wedding between them didn't happen. 
Regardless of whether you ship them or not, there's no denying that a marriage between them is inevitable. 
Wesley and Angela - The Rookie
After Wesley's near-death experience, Wesley's importance to Angela became more clear than ever. 
They may spend a lot of their time fighting, but they are, surprisingly, the most stable couple on The Rookie.
We can't imagine a marriage between them being easy, but we also can't imagine it ever being boring. 
Chidi and Eleanor - The Good Place
The final episodes may not air until early 2020, but what better way to end The Good Place than with a Cheleanor wedding in the afterlife?
Chidi and Eleanor have been in love for centuries, yet throughout all of the reboots, we've never seen a wedding. 
After everything they've been through together, they deserve the opportunity to celebrate their love. 
Nic and Conrad - The Resident
Nic and Conrad need to keep moving forward, or call things quits, once and for all. 
Now that they've finally moved in together and seem to be in a stable place for the first time on the show, it only seems fitting that marriage is next on the agenda. 
Lucifer and Chloe - Lucifer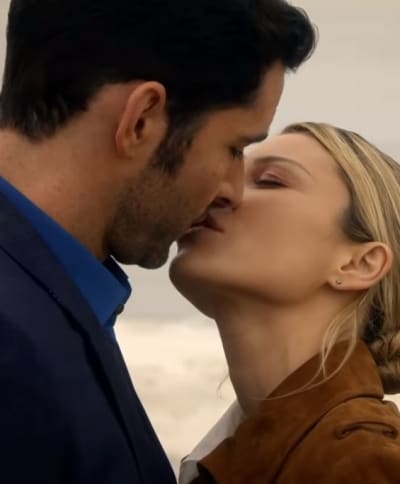 Lucifer and Chloe have been through so much that it would be a disservice to both them and fans if they didn't get some kind of suitable ending. 
While we're not sure if the devil is looking to get married, Chloe has been a gamechanger since the beginning. 
A wedding between them may not be realistic, but we've still got our fingers crossed. 
Gary and Maggie - A Million Little Things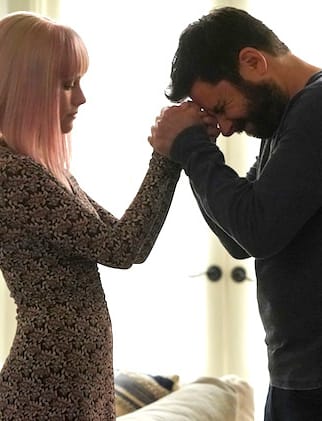 They may be navigating the growing pains of living together, but there's no doubt that they're meant to be together long term. 
We would be one hundred percent on board if they decided to get engaged this season. 
Ruzek and Burgess - Chicago PD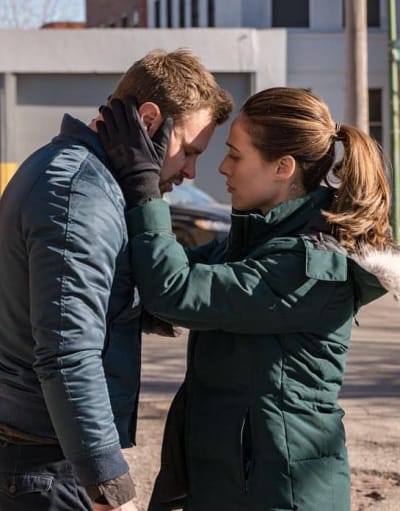 It may be an unpopular opinion, but Ruzek and Burgess have been trying to find their way back to each other for years.
It would be a shame if everything they went through was for nothing. 
They shared an emotional moment during the latest crossover, and it would be nice to see a Chicago PD wedding. 
Liza and Charles or Liza and Josh - Younger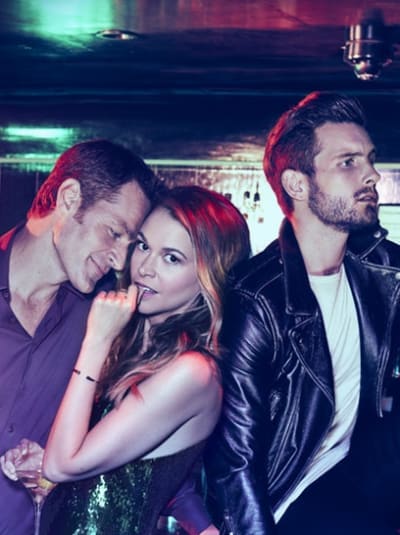 Sorry Liza, but your time's up. It's time to pick a man and commit to them once and for all. 
Charles proposed to Liza at the end of Younger Season 6, but it was clear that she was still harboring feelings for her ex-boyfriend, Josh. 
It doesn't matter which one you choose, but pick one in 2020, so we can move passed this wretched love triangle. 
Liam and Fallon - Dynasty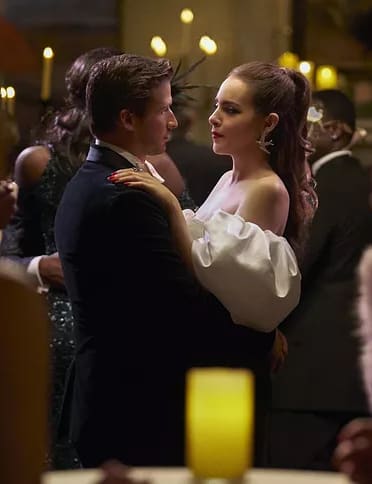 Fallon proposed adorably, and everything was perfect. But after Liam was hurt by Fallon's brother, Adam, Liam suffered from memory loss. 
Things are more complicated than we ever could have imagined, but we still have faith that they'll get the wedding they deserve.
Trish and Arthur - God Friended Me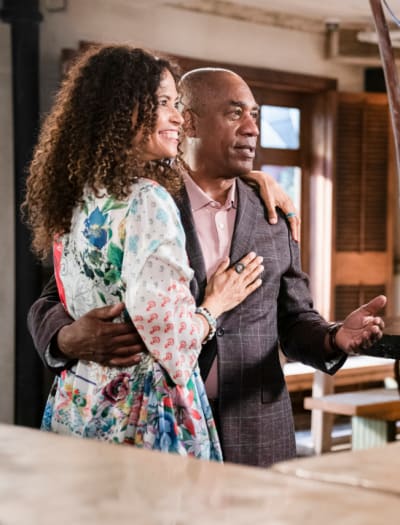 Unfortunatly, there were some complications with Trish and Arthur's engagement.
Trish may have left town to find herself since Arthur's dedication to the church was more than she could handle, but there's no doubt that these two love each other and will eventually make it work. 
Amelia and Link - Grey's Anatomy
They're having a baby together, and they're absolutely perfect for each other.
There's no reason for Amelia and Link not to close out the year with a wedding. Usually, people on Grey's get married too fast.
So what's the holdup? Get a move on, you two!
Jason and Janet - The Good Place 
Jason and Janet may have gotten married in the first reboot, but does that still count once they had all their memories erased?
They've also come a long way from The Good Place Season 1, and their feelings for each other have grown as a result.
Why not have a double wedding with Chidi and Eleanor?
Sutton and Richard - The Bold Type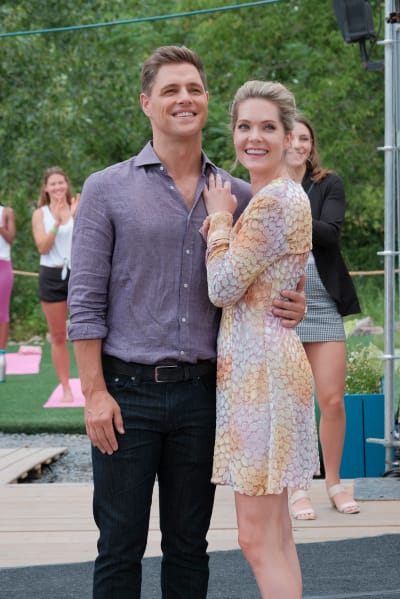 Sutton and Richard have been a constant ever since the beginning of the series. 
Now that they've officially moved in together and are having discussions about the future, the wedding bells are ringing louder than ever before. 
Anne and Gilbert - Anne With An E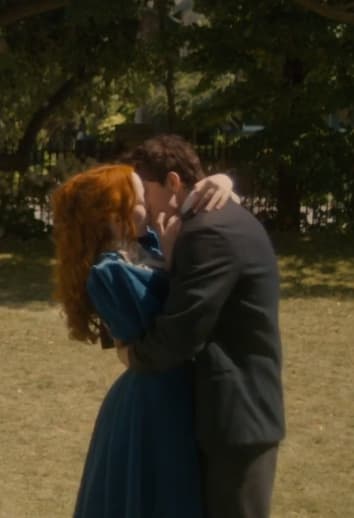 The show might have been canceled by Netflix and CBC, but we know better than to underestimate the power of a devoted fanbase. 
With millions of tweets already demanding the renewal of the show, we're not counting it out just yet. 
If a fourth season or a wrap-up movie does happen, there's no doubt that a wedding between Anne and Gilbert needs to be included. 
Liz and Max - Roswell, New Mexico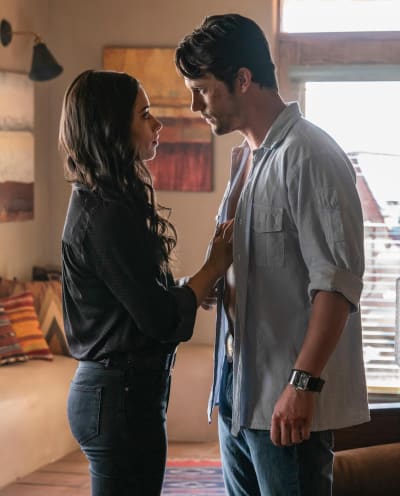 Max may have died at the end of Roswell, New Mexico Season 1, but it's hard to believe that'll stick. 
The love between this couple is undeniable, and while they haven't been dating long, Max has been in love with Liz for the last decade. 
If he is resurrected, these two need to take their relationship to the next level. 
It's your turn, TV Fanatics!
What couples do you want to tie the knot?
Hit the comments section below and let us know!