Survivor Ejects Castaway for First Time in Show History: What Happened?
Paul Dailly at .
It's crazy to think that Survivor has been on the air for 39 seasons, and the show has only just removed a player from the game for the first time in the show's history. 
Jeff Probst stunned the remaining castaways on Wednesday's installment of the CBS reality series, that Dan Spilo was ejected, and would not be returning. 
"So I just spoke privately with Dan (Spilo), and I wanna update you guys," Probst told the castaways in one of the wildest moments of the series to date.
"A decision has been made, and Dan will not be returning to the game. He won't be coming back to camp. He won't be on the jury. He's gone." 
Beyond that, a title card popped up on the screen to give a little bit of insight into what went down. 
"Dan was removed from the game after a report of another incident, which happened off-camera and did not involve a player."
The development comes just weeks after contestant Kellee Kim complained that Dan's touching made her feel uncomfortable. 
Production did step in on Day 22, prompting the network to issue a warning about his behavior. To the surprise of everyone, Dan remained in the game. 
That was also around the time tribemates Missy Byrd and Elizabeth Beisel made up complaints about Dan's behavior with the aim of manipulating players to vote out Dan. 
That was a horrible episode to watch, primarily because Kellee's claims about Dan were legit, and two fellow castaways weakened those claims by making up lies. 
It became a big debate between viewers and players who wondered why two people would do such a thing.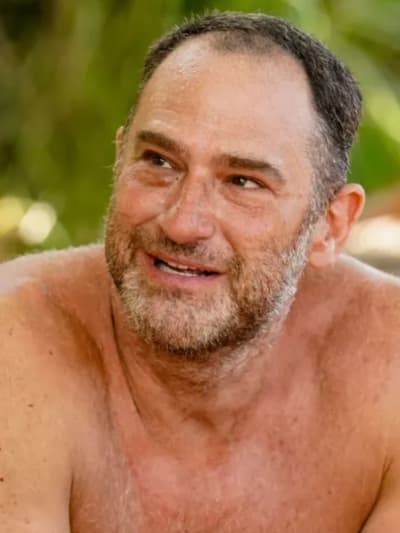 As for what got Dan his marching orders from the island, People Magazine is reporting that the castaways, including Dan, were getting into a boat to take them back to the camp following an immunity challenge. 
However, Dan reportedly touched a female crew member's leg. Producers investigated as Dan maintained it was an accident. 
But they went on to speak to CBS attorneys, before deciding that Dan was out of the game ... for good. 
"When we first told Dan we were pulling him from the game, he was not happy," Probst told Entertainment Weekly after the episode aired.
He said of Dan's reaction: "We talked through everything for quite a while, and by the time he got on the boat to leave he had calmed down and was actually very respectful as he departed."
As for Kim, she took to Twitter after the episode aired with a statement on the matter. 
"Tonight, on CBS Survivor, Dan Spilo was kicked off the show for, once again, inappropriate touching," Kim wrote to her followers. 
"While Dan's dismissal has validated the concerns that I raised from the beginning of this season, I wish that no one else had to be subjected to this type of behavior."
"CBS and Survivor were on notice of Dan's behavior from the very first days of the game. And, as Survivor fans know, shortly after I spoke up on camera, I was voted off the show."
"Since then, I've accepted genuine, heartfelt apologies from fellow castaways, but I've continued to feel disappointed by how this pattern of behavior was allowed to occur for so long."
"While I wish many things had gone differently, I'm glad that my decision to speak up made a difference," Kim continued.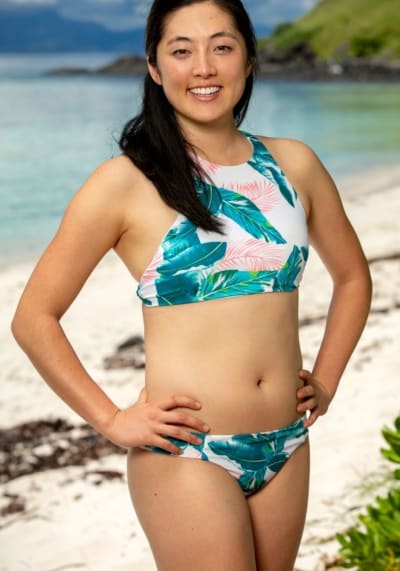 "What is most important to me now is how all of us — CBS, Survivor, other organizations, and all of us as individuals — decide to learn from this story and commit to take action."
Kim concluded her message by expressing gratitude to the many people "who have reached out to me over the last few weeks to share their own stories and messages of solidarity."
"These messages, of feeling supported and believed, have been an incredible gift."
It's certainly been a controversial season, and with one episode remaining, there will likely be fireworks. 
You can watch the explosive episode below if you missed it.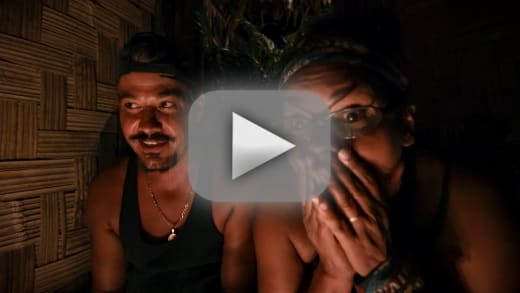 Paul Dailly is the Associate Editor for TV Fanatic. Follow him on Twitter.