Snowpiercer Season 3: Extended Trailer Teases a Bright Future
Paul Dailly at .
The wheels will start turning on Snowpiercer Season 3 on Monday, January 24.
That much we've known for a while now.
TNT on Monday dropped a more extensive look at the new season than before in the form of an extended trailer.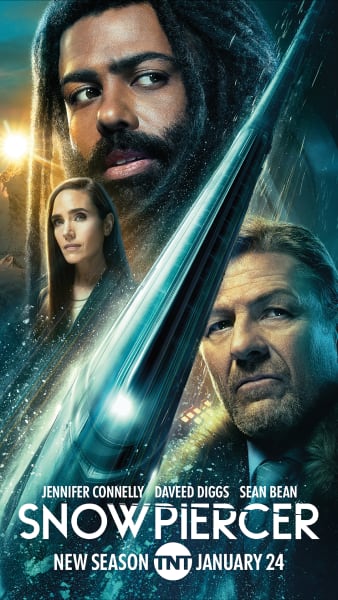 There's hope for a future beyond the train, but there's no telling whether everyone will make it as the power struggle between Layton (Daveed Diggs) and Mr. Wilford (Sean Bean) heats up.
According to TNT, this is where we left off on Snowpiercer Season 2:
At the end of Snowpiercer S2, Layton and Ruth (Alison Wright), who were banished to Big Alice's compost car, plotted to take back Snowpiercer.
With the help of Javier (Roberto Urbina) and Alexandra, Layton and Ruth made it back to Snowpiercer and rallied with their supporters.
Josie (Katie McGuinness) destroyed the Aquarium car, separating Snowpiercer's head from the remaining 1,023 cars. S3 picks up with Layton and his inner circle commanding a small 10-car "pirate train" in search of Melanie and a possible warm location to restart civilization; while back on Snowpiercer, Mr. Wilford is consolidating power, awaiting Layton's return.
In addition to the above, we were also left with a string of cliffhangers, leaving us to question the fate of some of our favorite characters.
This being a post-apocalyptic drama, characters are killed off without a second thought, leaving us to ponder the future of the survivors.
At its core, Snowpiercer has always been a show about survival, and the glimmer of hope that there is a future beyond the train is a compelling hook for Snowpiercer Season 3.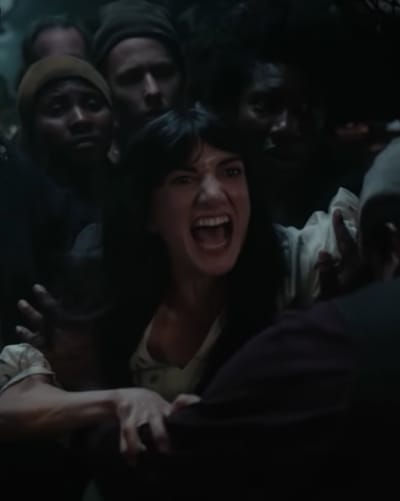 The good news is that Snowpiercer Season 4 is already a go at TNT.
"'Snowpiercer' has been an incredibly successful series for us that continues to capture the imagination of viewers, grow audience and maintain strong ratings," said Sam Linsky and Adrienne O'Riain, co-heads of scripted original programming for TBS, TNT, and truTV.
"All of our seasons embark on an emotional, unexpected ride and the well-plotted storylines will continue to evolve and remain relevant to audiences. We're excited to keep the train running into season four."
Check out the full-length trailer below and hit the comments with your thoughts!
Paul Dailly is the Associate Editor for TV Fanatic. Follow him on Twitter.