Thursdays 10:00 PM on CMT
Playin' Tricks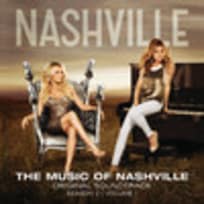 As Heard On:
When it comes to love, if it's not meant to be there's nothing in the world that can make it happen but if it is, ain't nothing in the world gonna stop it.

Deacon
Nurse: Now don't be disappointed if you don't get very far. It's normal since you're doing this way ahead of schedule.
Juliette: Well the medical director doesn't seem to think it's too soon.
Nurse: Yeah, he's got all those degrees. I just work with people.