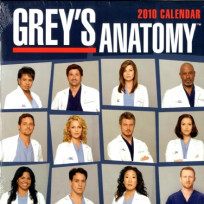 Arexx
 Well hello there! :) My name is Alexandra, and Grey's Anatomy is my favorite show freaking EVER, I think I know everything about this show. I've been watching it since the begenning, and it's AMAZINGG! I love all the cast members, everyone on this show is an AMAZING actor/actress, beautiful, beautiful show.
The Amazing Bailey ahaha, her little quote, ahhh i love her;;
"Bailey: I'm in the middle of a divorce. People call me the Nazi, and it's not because of my ice blue eyes. I spend 12 hours a day carving people up, and I like it. I have a child and I have no room for casual anything. I'm angry all the time. ... You want lunch, or you wanna show me the scan?"
Member Since: