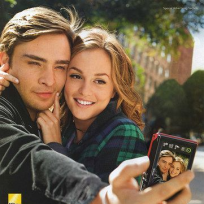 Blair-Bear
Hi there!
What are you doing on my profile? You must be really bored. Anyway, there isn't much to say about me...
I'm Dutch and a hugh fan of GG (duh) Especially of Blair and Chuck!!! They're such a cute couple! I absolutely adore them! Leighton is so pretty! And Ed is just... WOW! HAHA!
I love music and play electric guitar, well,  I'm trying to... I totally suck!! (:
And I love to watch movies! A lot of them... I'm a real indoor person, but I'm working on that! No I'm not... (:
Eh that all there is to say... I don't really care about anything else than these three things and my family and friends of course. Everything else is kinda boring sometimes...
-X
Member Since: