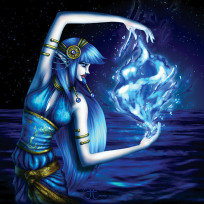 farsia2010
Hi everybody,
Have you ever felt like you want to know and see everything that there ever was? that's how i feel all the time, it is weird but it also never let's me stop or give up or get bored. that's why i watch way too many shows for my own good, read too many books and watch too many movies.
to whom it may concern:
Shows i used to love: hawaii five-0, NCIS (original not LA), CSI: Miami, Mentalist (sick and tired of Red John)
books: way too many to list
movies: again way too many to list
music: as the mood strikes, i like it all, from classical and opera to oldies to rock and pop.
as i said, my head is an interesting place albeit confusing.
nice to meet you all.
PS: Favourite shows that are NOT on the list: Boston Legal, The practice 
Member Since:
Favorite Shows