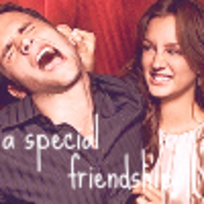 Serair.
Hii (:
I'm a Chair fan. I think they're the cutest.
Like Jenny  w/o her bitchinesss but w/ all her rebelness (:
Like Serena.
LOVE Lily & Rufuss.
Wish Serenate would be given a chance.
Hate Jenny & Nate together (n).
Miss the old Blair & Chuck :(
Chuck voice is orgasmicc <333
Dan Humphrey is cute sexyy! (: (starting S3)
Vanessa is not.
and ofc big fan of Gossip Girl <33
no matter what I wont give upp on the show.
Member Since: