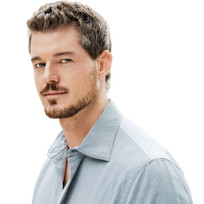 Mrs.McSteamy
Alright, where do I begin?
Obviously, I joined this site, so I must be a Grey's fan. Well, I'm a HUGE Grey's fan. It's almost creepy how obsessed I am. So if I start to creep people out by how much I talking about Grey's Anatomy, sorry :] I'm a Canadian, up north, I like dancing (though I'm no good), drawing, and surfing the web. I always do homework and projects at the last minute, which bugs the crap outta my folks. From watching Grey's, I wanna be a surgeon, but that'll probably change. And the one thing that I hate about Grey's Anatomy is that my real doctor ain't as pretty as McDreamy..
Favourite TV Shows: Grey's Anatomy, One Tree Hill, Degrassi: TNG, Gossip Girl, Sonny With A Chance, House M.D.
Favourite Singers/Music: Green Day, The Fray, Snow Patrol, Death Cab For Cutie, Lady GaGa, Katy Perry, Paramore, Greg Laswell, Cobra Starship
Favourite Movies: Slumdog Millionaire, The Curious Case Of Benjamin Button, 17 Again, Wayne's World, Shrek
My Favourite Grey's Couples:
Meredith/Derek
Alex/Izzie
Cristina/Owen 
Mark/Lexie
George/Callie (I used to like them in their earlier days)
Callie/Arizona
Mark/Callie
My Un-Favourite Grey's Couples:
Derek/Addison
George/Izzie
Izzie/Denny (I really hate Denny)
Alex/Rebecca(Ava, Jane Doe, whatever)
Mark/Addison
Cristina/Burke
Meredith/George
Member Since: