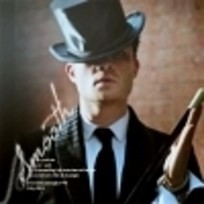 PrinceBass
I AM ONLY HERE TO DISCUSS MY FAVORITE SHOWS!!!!
DONT JUDGE ME IF YOU DONT TAKE THE TIME TO KNOW ME!
if im one of the least of the guys in this thread that wouldn't be a shocker but yeah i watch the show because im a fan of chuck bass and i have a crush on blair and serena lol but i love chuck bass with blair lol and as for serena ehh not really feelin any of her choices but yeah. i dont just watch gossip girl i am also a big fan of other shows i'll list them.
cw channel:
vampire diaries
gossip girl
90210
hellcats
mtv:
run's house
true life
america's best dance krew
cribs
Fox:
family guy
abc family:
pretty little liars
make it or break it

Member Since: