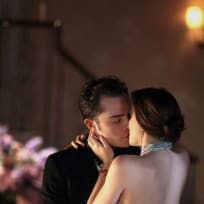 Chair&Delenafanforalwaysandforever
I'm a craaazy Chuck and Blair shipper, they are the show for me. [gossip girl]
I also adore Delena ! <3 [the vampire diaries]
I think that Ivy and Liam are meant to be together. [90210]
And Cappie and Casey are perfection. [greek]
Haley and Nathan <3 && Brooke and Lucas <3 [one tree hill]
Barney and Robin are something else, interesting and so lovable <3 [How I Met Your Mother]
What I write is my opinion, not yours. And It doesn't mean I'm right, nor does it mean I'm wrong. 
Member Since: