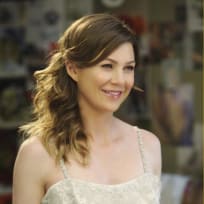 Riezwanie
I'm from Malaysia. I'm 14. I LOVE Grey's Anatomy! I was like MAJOR BIG BIG FAN! Especially of ELLEN POMPEO!!! I LOVE HER! I'm so happy that she's pregnant!
And Chyler, she's beautiful! Cute! Patrick Dempsey...hmm....SEXY! LOLZ! Sandra, I love her eyes! Eric....you're HOT! Katherine....HOT HOT HOT!!! Justin, love your fierce look!
I LOVE ALL OF THEM! LOVE THEM ALL!!!
XOXO, Riez.
Member Since: