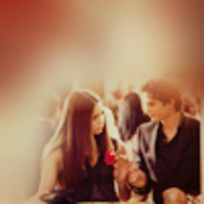 sierralim91
Gossip Girl used to be my first and favourite show... now, its been degraded, sadly.
The Vampire Diaries is my #1 show now, followed by Supernatural, Merlin, GG, then Glee.
Damon Salvatore and Dean Winchester are my most ultimately favourite characters ever. If I said I love them, its an understatement.
Despite what has happened to GG, Chuck + Blair = STILL EPIC. Fullstop. No other couple can ever rival their chemistry and how exceptionally gorgeous they look together... EXCEPT maybe, Damon & Elena. But we'll see how that pans out.
I vid Gossip Girl, The Vampire Diaries, Supernatural and other shows/movies on YT as well. You can find me here: http://www.youtube.com/user/sierralim91
Cheers~
Member Since: