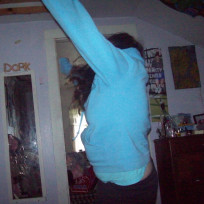 xhnx09x
You've got a smile that could light up this whole town.
my name is hannah. and my life is music. singing it.writing it.listening to it
I play varsity softball and varsity dance.
I am veryy confident.
I don't like people who pretend to not care. Showing emotion is everything.
live out loud.
regret never
Member Since: