BH90210 Episode Guide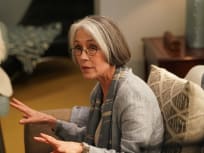 On BH90210, Tori has trouble trying to keep the cast on board for the reboot and turns to a familiar face for assistance. Will she get her wish?
On BH90210 Season 1 Episode 2, Tori and Jennie confront each of their former castmates and are met with more resistance than they had anticipated.
On BH90210 Season 1 Episode 1, the "Beverly Hills, 90210" cast reunites at a 30th-anniversary fan convention causing old flames, feuds, and feelings to reignite.