Watch Hellcats Online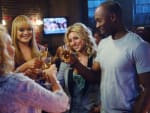 Watch Hellcats Season 1 Episode 2
"I Say a Little Prayer"
Original Air Date:
Marti is a member of the Hellcats. We see how this plays out and what develops are on tap on the second-ever episode of the series.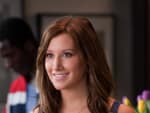 Watch Hellcats Season 1 Episode 1
"Pilot"
Original Air Date:
Viewers meet the cheerleaders of Lancer University on the pilot episode. Get to know Savannah, Marti and other characters in this detailed recap.