Watch Lights Out Online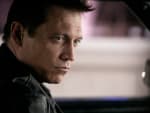 Watch Lights Out Season 1 Episode 2
"Cakewalk"
Original Air Date:
Patrick is threatened with criminal charges on the second episode of Lights Out. As a result, he must make a special delivery.
Watch Lights Out Season 1 Episode 1
"Pilot"
Original Air Date:
We meet Patrick Leary on the series premiere of Lights Out. He's the former Heavyweight Champion of the World, but he's been retired for years.