Watch The Secret Circle Online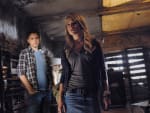 Watch The Secret Circle Season 1 Episode 2
"Bound"
Original Air Date:
Cassie befriends a non-witch this week, while Diana wants everyone to bind the circle. Elsewhere, Adam tries as hard as he can to not fall for Cassie.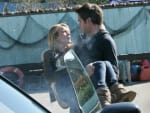 Watch The Secret Circle Season 1 Episode 1
"Pilot"
Original Air Date:
We're introduced to Cassie Blake on the series premiere of The Secret Circle, as she moves across the country and learns some major secrets about her family.