11 Rounds of The Orville vs. Star Trek: Discovery -- Who Does It Better?

Diana Keng at . Updated at .
It was a win-win situation this fall with two brand new but very different sci-fi space adventures.
In this corner, we have The Orville, weighing in as a fly-weight with creator and star Seth MacFarlane's fan-boy enthusiasm of space shows and pop culture. The show was predicted to be a farcical send-up in the style Galaxy Quest with the cheap one-two combo of poop jokes and juvenile pranks.
And in this corner, we have the highly anticipated legacy champion, Star Trek: Discovery, the first of its lineage on TV in over a decade, sporting the banner of diversity and scars of controversy that pushed back its premiere over nine months.
So, taken point-by-point, with which crew would you rather take a journey through the stars?
1. Captains: Mercer vs. Lorca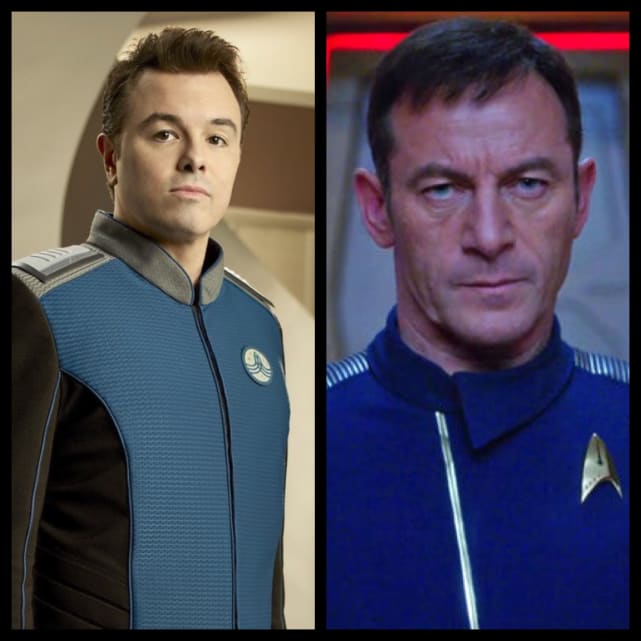 2. 1st Officers: Saru vs. Grayson
3. Ships: Planetary Union's Orville vs. Starfleet's Discovery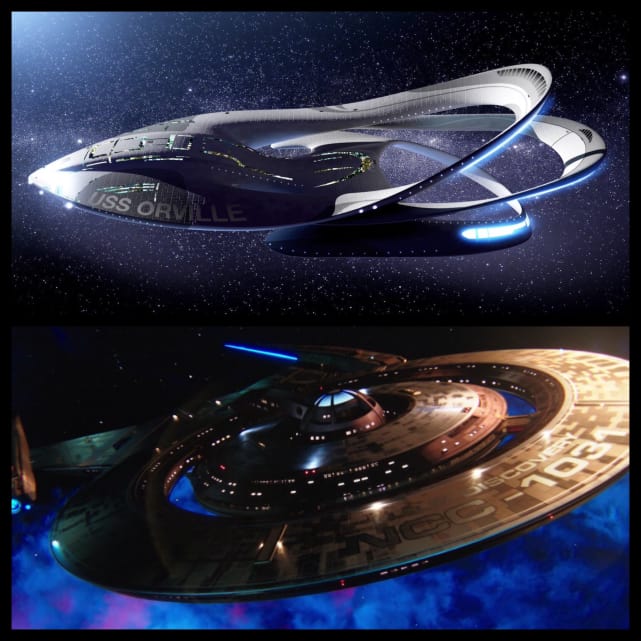 4. Science Specialists: Isaac vs. Burnham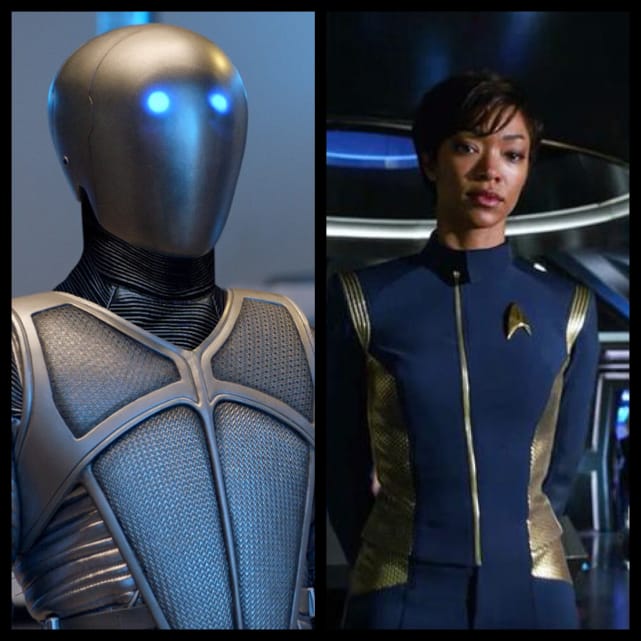 5. Doctors: Finn vs. Culber
6. Security Chiefs: Kitan vs. Landry/Tyler
7. Chief Engineers: Stamets vs. Newton/LaMarr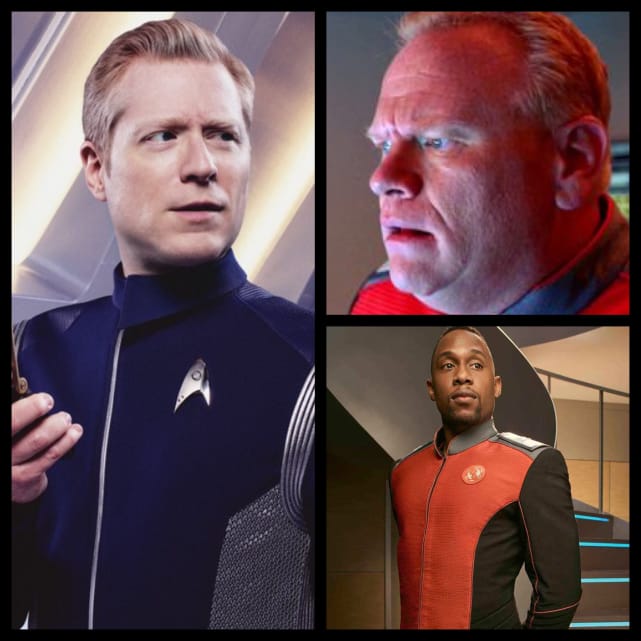 8. Redheads: Tilly vs. Malloy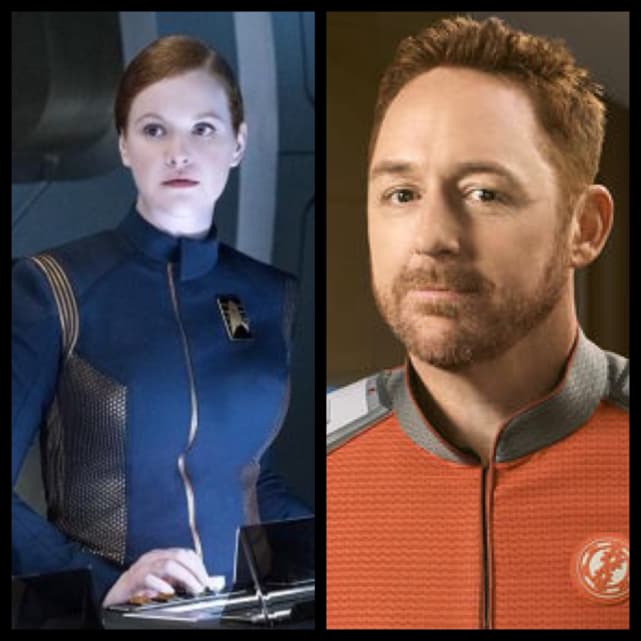 9. Friendly Aliens: Pahvons vs. Yaphit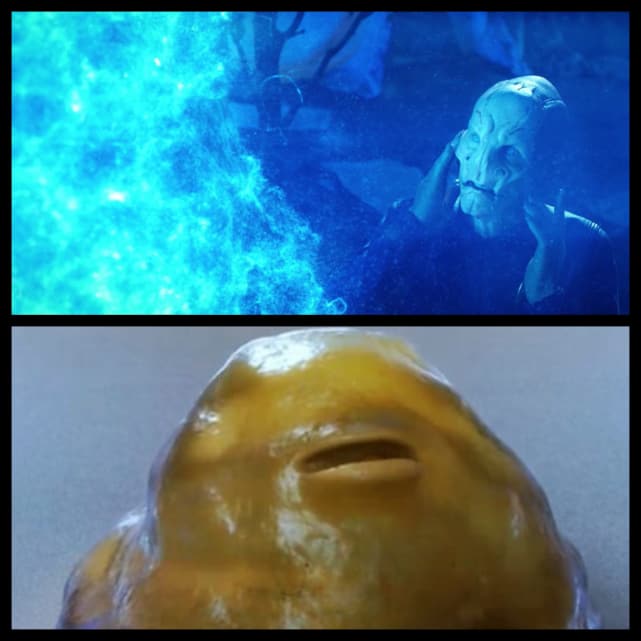 10. Recurring Characters: Darulio vs. Mudd
11. Enemies: Krill vs. Klingons
12. The Final Reckoning: The Orville vs. Discovery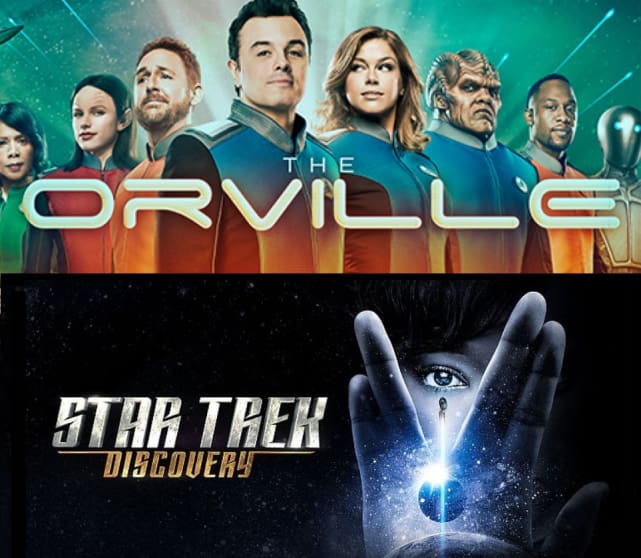 Wait! There's more! Just click "Next" below:
Next