7. Turning Down Cookies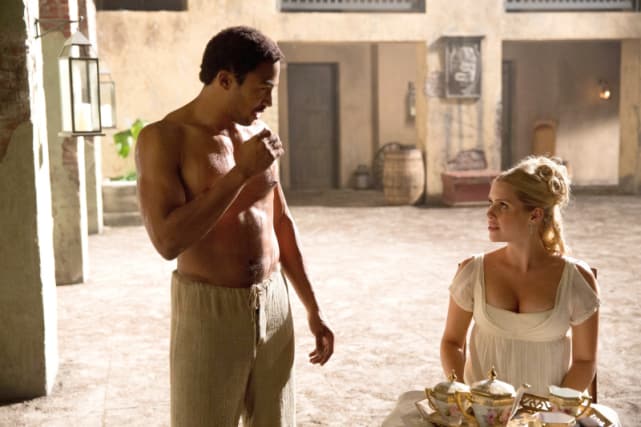 Marcel: Just keeping my city safe from thieves and vandals, but every time I turn around, I catch an Original with their hand in the cookie jar.
Rebekah: Well, lucky for you, your cookies are the last thing on my mind.
8. Good Luck, Marcel!
Marcel: You ran. I stayed. This empire, it thrives because of me and you want me to run. A man does not run from his home.
Rebekah: I have lived a lot longer than you, Marcellus. I have seen kings rise and fall. If there is one thing I know to be true it is no matter how big your empire becomes, it is nothing if you have no one to share it with. If you want New Orleans, have it. I won't be here to stop you.
9. Bless Me, Father...
Bless me, Father, for I have sinned. I am a liar, a betrayer. I have conspired against my own blood and I doubt even your God could save me.
10. Joking with Elijah
Rebekah: Absolutely not! I paid for that!
Elijah: Please. You've never paid for anything in your life.
Rebekah: I hardly see how that's relevant.
11. Admit It, Elijah!
Elijah: I'm not trying to impress the girl.
Rebekah: Well I should bloody hope you are. Why else are we out here? Come on, Elijah. You've fallen for her. Admit it. It may do wonders for the stick that's lodged up your enduringly stoic ass if you did.
12. Klaus Has Issues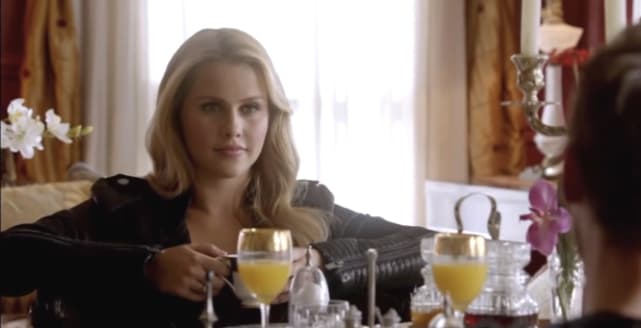 Rebekah: Perhaps I'm concerned that if I voice my opinion about what you did to Elijah, I will end up on the wrong side of your toxic hybrid teeth.
Klaus: Poppycock! I would never bite you...you know my preferred method of punishment for your indiscretions is the dagger.
Rebekah: There is something fundamentally wrong with you.
Show:

Related Photos:

Related Posts:

Created by:

Published:

Modified: