17 Most Empowering Scenes from Chilling Adventures of Sabrina

Yana Grebenyuk at .
Chilling Adventures of Sabrina had a strong premiere, with plenty of characters and connections that allowed the show to grow. It was with these characters that the show quietly managed to prove that women should always conquer, even when the patriarchy wants to tear into that.
But even beyond that, the empowerment from the show also comes from the way that friendship plays into things or the way that emotion is allowed to be experienced by everyone.
15 Times Harvey and Sabrina Were Relationship Goals
The show doesn't just stop at one example of what can make their audience feel strong, giving many options for us to connect with and want more from. Even the main villain, Madam Satan, could arguably be the biggest feminist on the show which is that much more engaging.
What are your favorite empowering moments from the first part of Chilling Adventures of Sabrina Season 1?
1. Chilling Adventures of Potential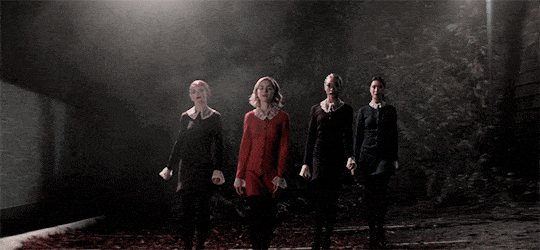 2. Chilling Adventures of Progress
3. Chilling Adventures of Possibilities
4. Chilling Adventures of Eternal Sacrifices
5. Chilling Adventures of Dramatic Life Changes
6. Chilling Adventures of Strength
Wait! There's more Most Empowering Scenes from Chilling Adventures of Sabrina! Just click "Next" below:
Next