31 TV Characters Who Really Enjoy Food
Lauren Busser at . Updated at .
Food can be a pleasure as well as a necessity and some TV characters are well aware of that.
Sometimes a character just loves to eat the food that's put in front of them. Other times they take pride and joy in preparing the food that they serve to others.
RELATED: 13 Fictional Places We'd Totally Hang Out
Others have had to improvise with what they have to feed people they're responsible for. Some, have an obsession over a very particular food.
Whatever their preferred method of engaging in this edible medium, there have been several characters that have reminded us to slow down, enjoy the simple things in life (and sometimes luxuries like delicious cake).
RELATED: 13 TV Diners to Get the Best Slice of Pie
We've compiled 31 of our favorite eaters and chefs who really know how to enjoy food. Enjoy.
1. Josh Hoberman (The Magicians)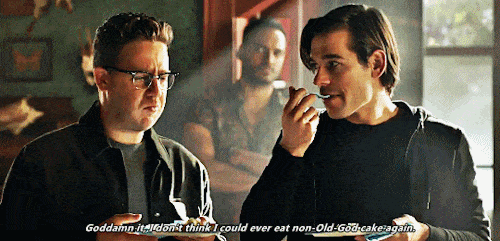 2. Galina "Red" Reznikov (Orange is the New Black)
3. The Eleventh Doctor (Doctor Who)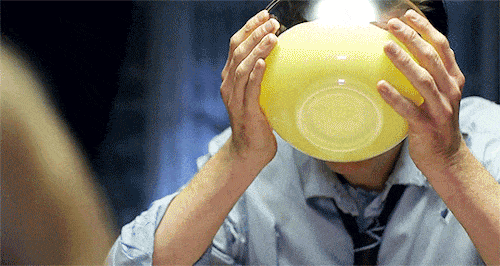 4. Liz Lemon (30 Rock)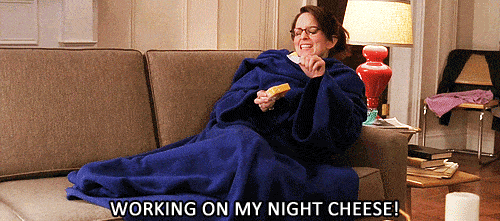 5. Monica Gellar (Friends)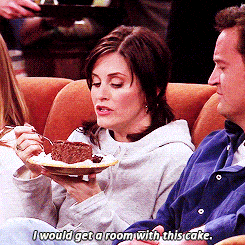 6. Lorelai and Rory Gilmore (Gilmore Girls)
7. Villanelle (Killing Eve)
8. Max Black (2 Broke Girls)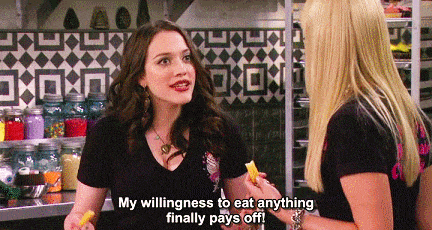 9. Eleven (Stranger Things)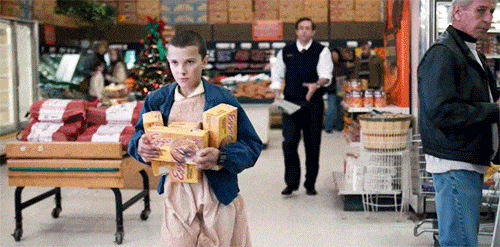 10. Sylvia Fine (The Nanny)
11. Rube Sofer (Dead Like Me)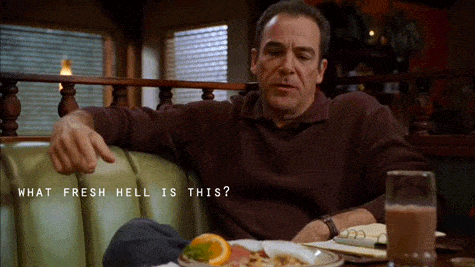 12. Frankie Bergstein (Grace & Frankie)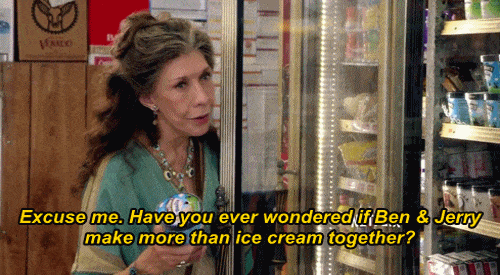 13. James Aubrey (Bones)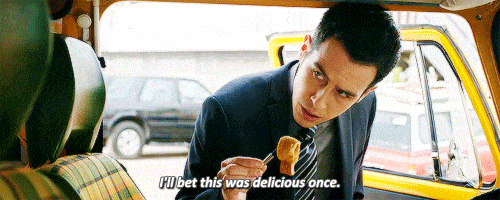 14. Sookie St. James (Gilmore Girls)
15. Ron Swanson (Parks and Recreation)
16. Rufus Carlin (Timeless)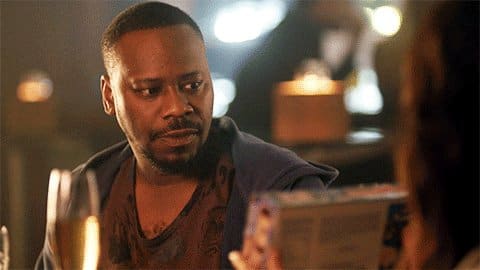 17. Rodney McKay (Stargate: Atlantis)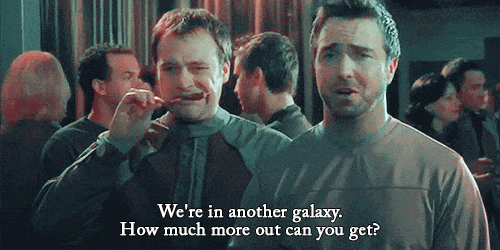 18. Helena (Orphan Black)
19. Dean Winchester (Supernatural)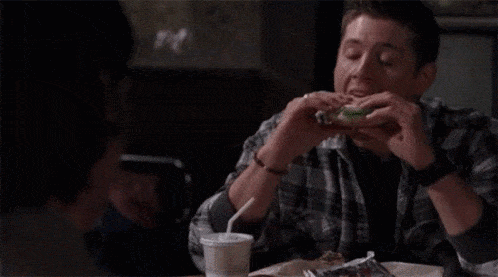 20. Eve Polastri (Killing Eve)
21. Monty Green (The 100)
22. Lydia Alvarez (One Day at a Time)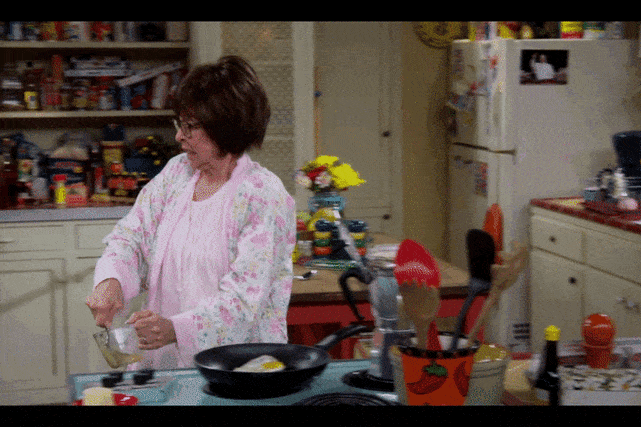 23. Joey Tribbiani (Friends)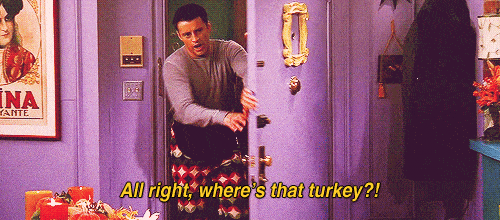 24. Stephanie Borden (Good Witch)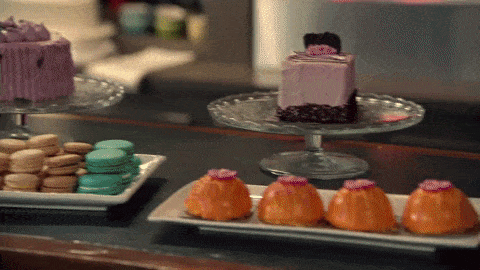 25. Jughead Jones (Riverdale)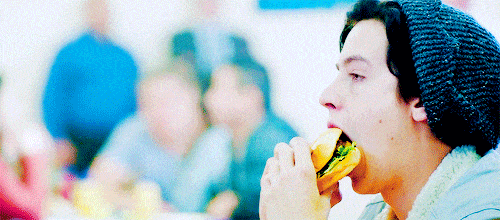 26. Rita Farr (Doom Patrol)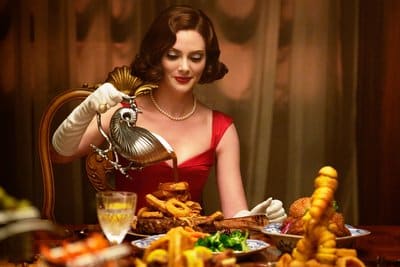 27. Robin Scherbatsky (How I Met Your Mother)
28. Hilda Spellman (Chilling Adventures of Sabrina)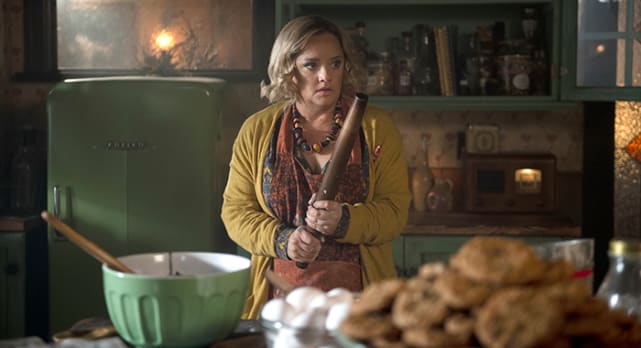 29. The Reagan Family (Blue Bloods)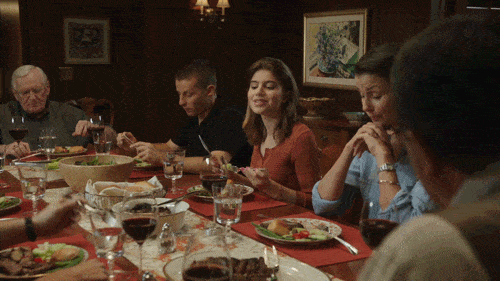 30. Walter Bishop (Fringe)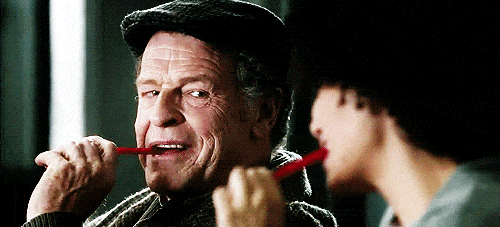 31. Jessica Day (New Girl)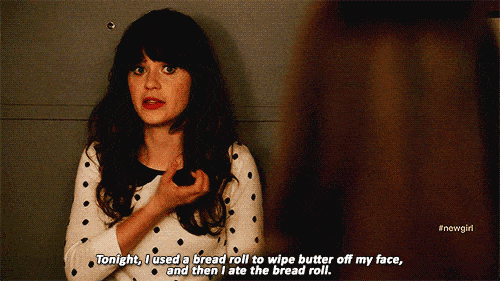 Wait! There's more! Just click "Next" below:
Next