You didn't think we were done with Slade Wilson a.k.a. Deathstroke already, did you? If so, think again because Manu Bennett is back in Arrow Season 6 Episode 5!
The CW has released official promotional images for part 1 of the Slade-centric arc. The first part is appropriately called "Deathstroke Returns" which airs on November 9.
After teasing it in Arrow Season 6 Episode 1, it appears that Slade has found his son Joe. But Deathstroke isn't the only familiar costumed face returning in Arrow Season 6.
The photos also reveal that the mysterious Vigilante is back in town. Given what we know about this dude, he can't be up to no good. Catch the slideshows below and let us know who you think Vigilante is!
Remember you can watch Arrow Season 6 right here via TV Fanatic! Get caught up with Star City's Emerald Archer!
1. Guess Who Is Back - Arrow Season 6 Episode 5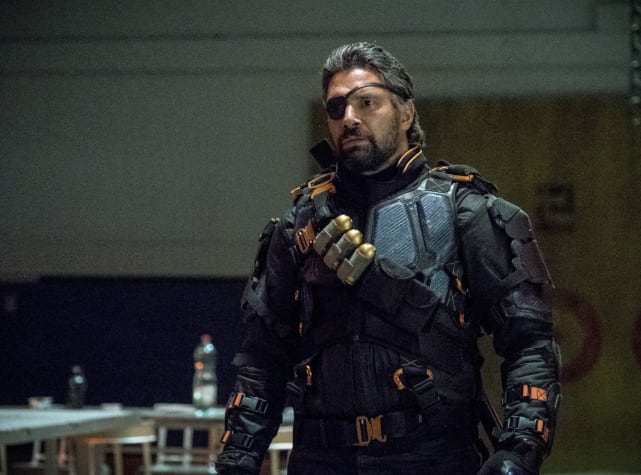 2. That Helmet Is Still Freaky - Arrow Season 6 Episode 5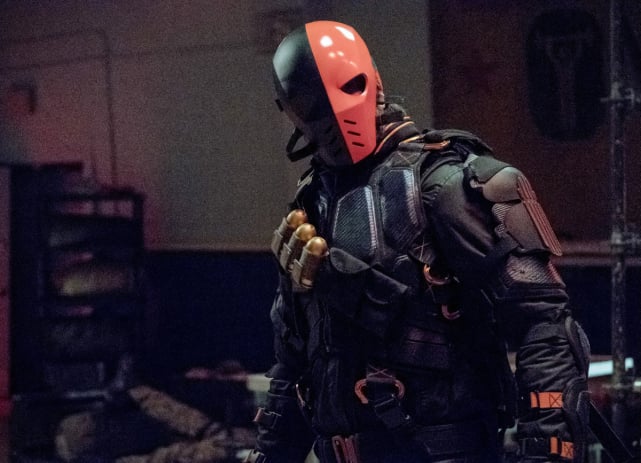 3. Can We Still Trust Slade - Arrow Season 6 Episode 5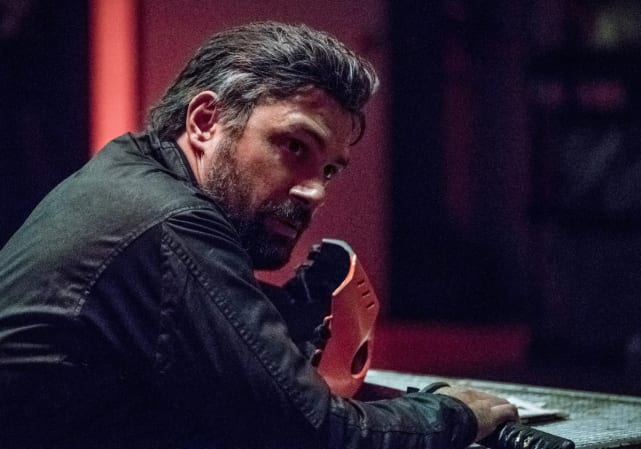 4. What Is That Symbol - Arrow Season 6 Episode 5
5. Slade Not Impressed - Arrow Season 6 Episode 5
6. Seriously What Is That Symbol - Arrow Season 6 Episode 5
Wait! There's more Arrow Photos from "Deathstroke Returns"! Just click "Next" below:
Next