Is Felicity getting in too deep with her father?
Is Nyssa making a deal with Oliver about Malcolm that nobody can keep?
These photos from Arrow Season 4 Episode 13 are a little bit concerning. It's hard not to worry about Nyssa's very life and Felicity's soul.
Scroll through and be here after the episode for a full review!
1. Malcolm on the Platter - Arrow
2. Coordinating - Arrow Season 4 Episode 13
3. The Friend - Arrow Season 4 Episode 13
4. Getting to Know Dad - Arrow Season 4 Episode 13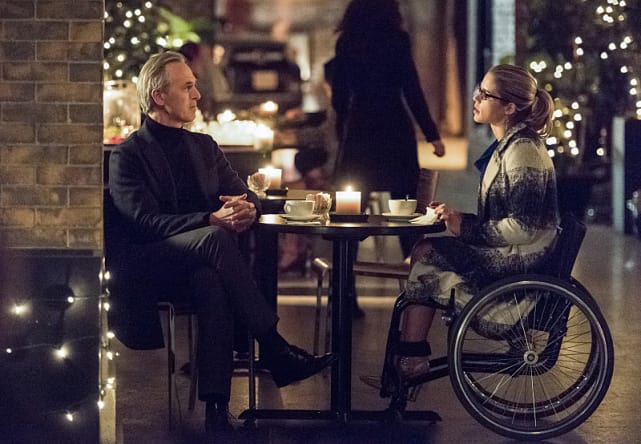 5. Stay a While - Arrow Season 4 Episode 13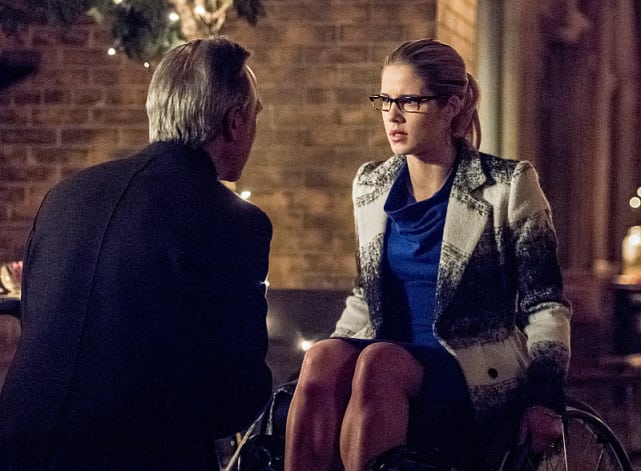 6. Cool and Calm - Arrow Season 4 Episode 13
Wait! There's more Arrow Photos from "Sins of the Father"! Just click "Next" below:
Next