Days of Our Lives Spoiler Photos: A Plan Could Turn Deadly

Jack Ori at .
Cornering a violent stalker is never a good idea.
Ben tried to warn Ciara about how dangerous her plan to force a confession out of Claire could be, but Ciara didn't listen.
And as the trailer for Days of Our Lives during the week of 6-24-19 shows, that mistake could be deadly!
While Ben confides in Marlena, Claire walks in on Ciara and Tripp -- and pulls a knife on Tripp! Are he and Ciara going to get out of this alive?
There's plenty of other action too on what seems like an exciting week. Kristen's plans may be unraveling, as Xander bonds with Ted instead of killing him, Sami confronts "Nicole", and both Kate and Hope investigate what's really going on in that hotel room!
Related: Get True Crime Files by ID via Prime Video Channels for Over 1,000 Real-life Mystery & Suspense Shows!
Check out the complete list of spoiler photos below and then tell us what you're most excited for.
Days of Our Lives continues to air on NBC on weekday afternoons. Check your local listings for airtimes.
1. Xander bonds with Ted.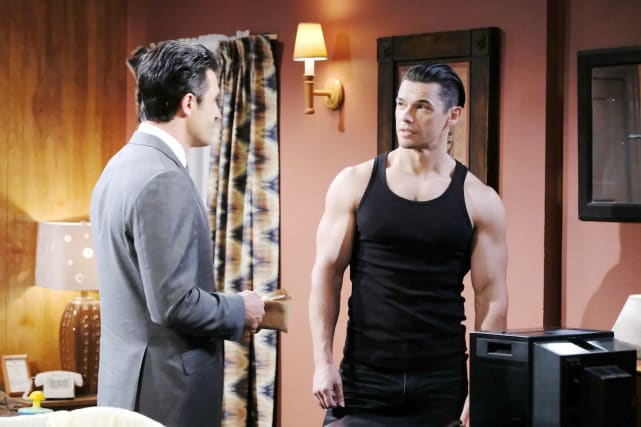 2. Sami confronts "Nicole".
3. Eric agrees to marry Sarah and Rex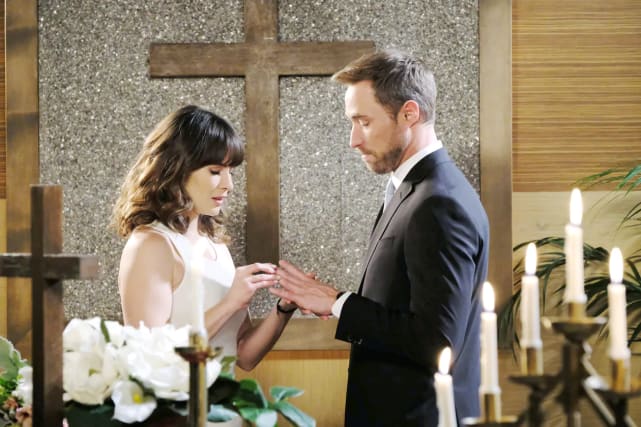 4. Jennifer tells Jack about the diary.
5. Xander catches Kate snooping.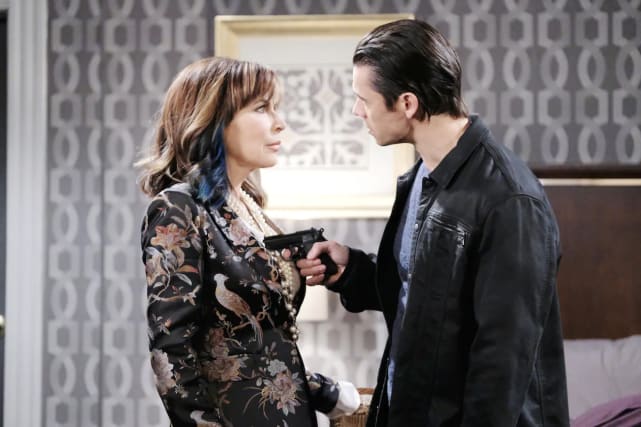 6. Lani tries to work things out with Eli.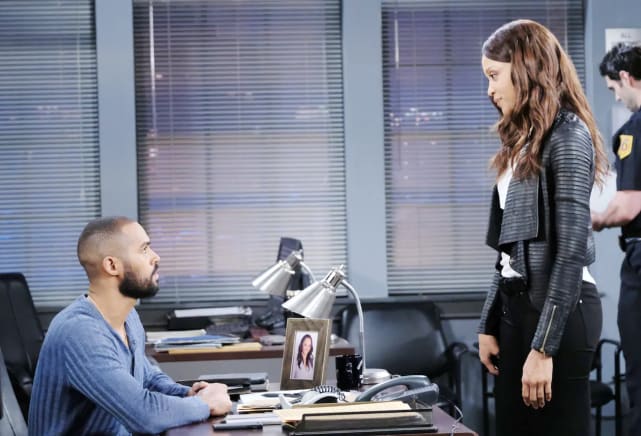 Wait! There's more Days of Our Lives Spoiler Photos: A Plan Could Turn Deadly! Just click "Next" below:
Next