Days of Our Lives Spoiler Photos: Another Tragic Murder!

Jack Ori at .
The Dimera mansion is no stranger to major criminal activity!
Stefan is already struggling to overcome false charges of kidnapping Ted and Kate and holding them in the secret room in the tunnels, and the mansion was the scene of Andre's murder in fall 2019.
And according to the Days of Our Lives spoiler video, things are about to get much, much worse.
The video shows Ted's body being locked in a trunk and Kate saying, "Poor Ted."
And the official Days of Our Lives spoiler photos show Stefan kneeling by Ted's bloodied body, so surely he is about to be charged with this murder!
That's not all that's going on on Days of Our Lives during the week of 8-5-19.
Related: Get True Crime Files by ID via Prime Video Channels for Over 1,000 Real-life Mystery & Suspense Shows!
A heartbroken Rex confides in Xander about Eric and Gabi kicks Stefan to the curb... and that's only the promo video.
Check out our slideshow of Days of Our Lives spoiler photos and let us know what you're most looking forward to.
Days of Our Lives continues to air on NBC on weekday afternoons. Check your local listings for airtimes.
1. Tragedy strikes when Ted confronts Tony and Kristen.
2. Rex rips into Eric over his feelings for Sarah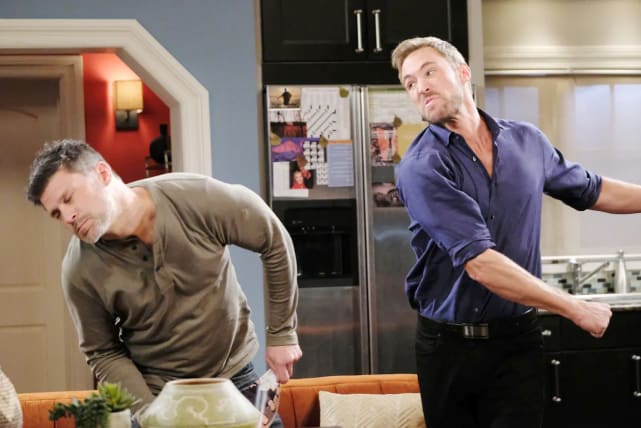 3. Stefan gets blamed for Ted's death.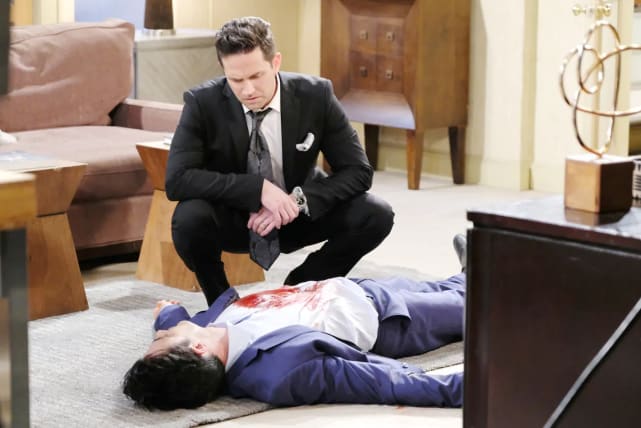 4. Eli takes the Commissioner job.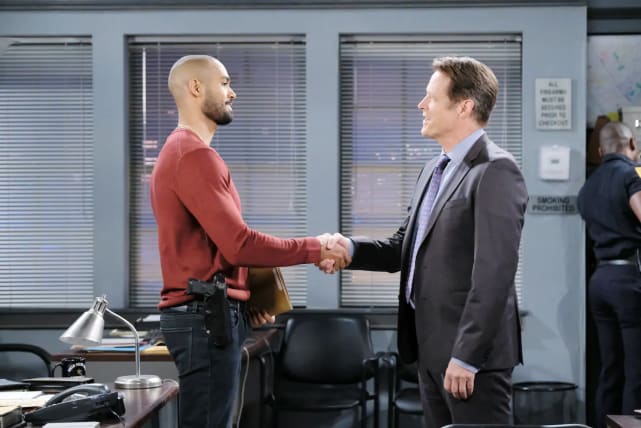 5. Sarah and Eric give in to their feelings.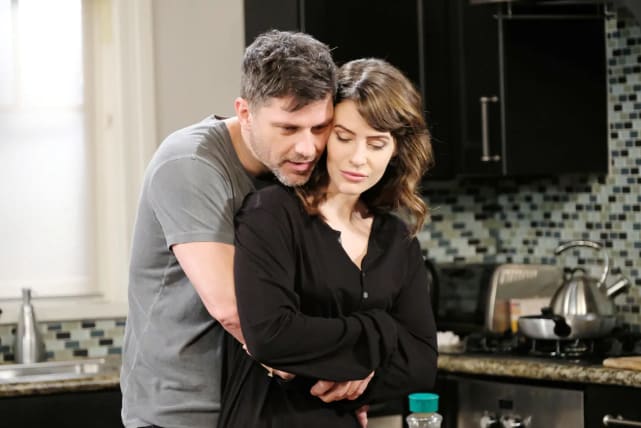 6. Brady gives in to "Nicole's" advances.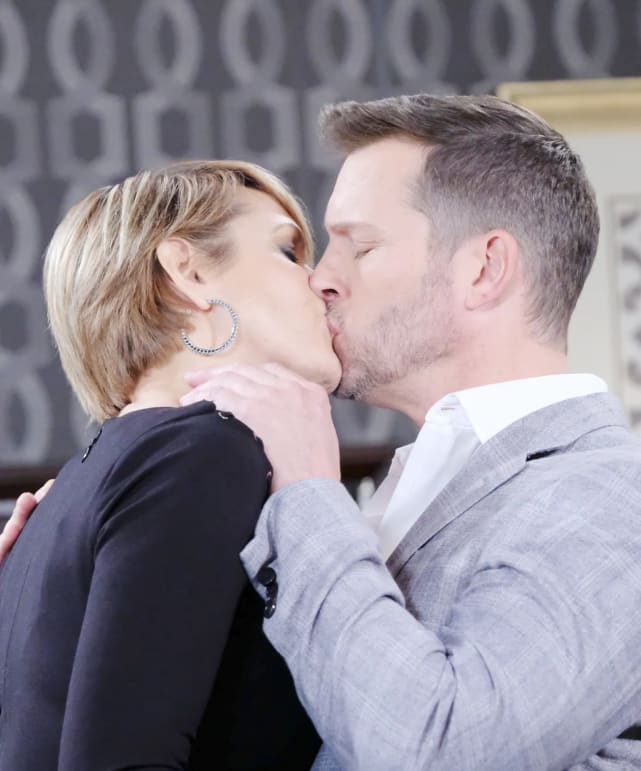 Wait! There's more Days of Our Lives Spoiler Photos: Another Tragic Murder!! Just click "Next" below:
Next