Days of Our Lives Spoilers For the Week of 8-19-19: A Shocking Party Guest!

Christine Orlando at . Updated at .
John and Marlena are have yet another anniversary party. With as many time as these two have gotten married, they could throw one of these every other month!
Marlena is trying to surprise John, and John is trying to surprise Marlena, but this preview video shows they and their guests are in for an even bigger shock!
Brady wants this anniversary party to be drama free, but what are the odds of that happening at a party for John and Marlena in Salem?
And little does Brady know, he's not really talking to Nicole.
Days of Our Lives Review: A Familiar Situation
Everyone appears to be having a good time in the beginning, except maybe for Anna who has to be jealous to see her beloved Tony with his wife, "Nicole."
Then the mask comes off. (Normally, that's a metaphor, but not in Salem!) And it sounds like someone has a gun. Considering Marlena got shot at her wedding, nothing would surprise us about their anniversary.
Check out our Days of Our Lives spoiler photo slideshow and hit the comments to tell us what you're most looking forward to!
Want to discuss already-aired episodes? Check out our Days of our Lives reviews and Days of Our Lives Round Tables.
1. Someone Figures Out Kristen Secret!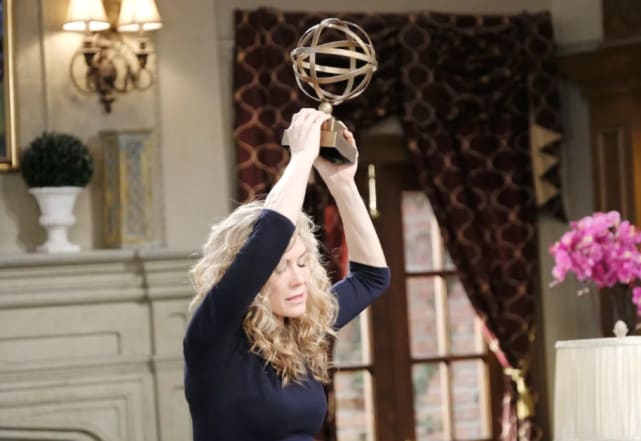 2. Kate Receives an Enticing Offer
3. Will Tells Brady That Kristen Might Still Be Alive!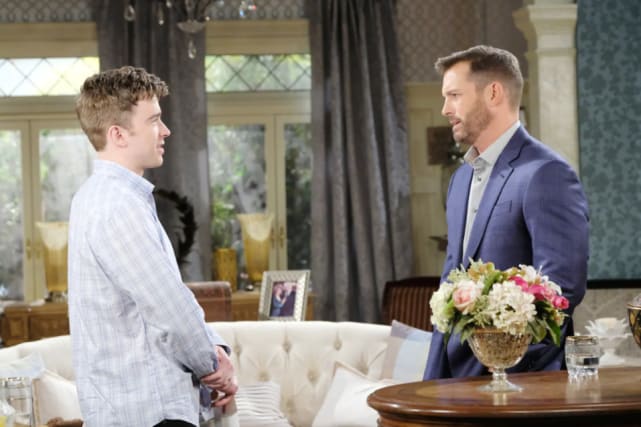 4. Tripp confides in Kayla About His Feelings For Haley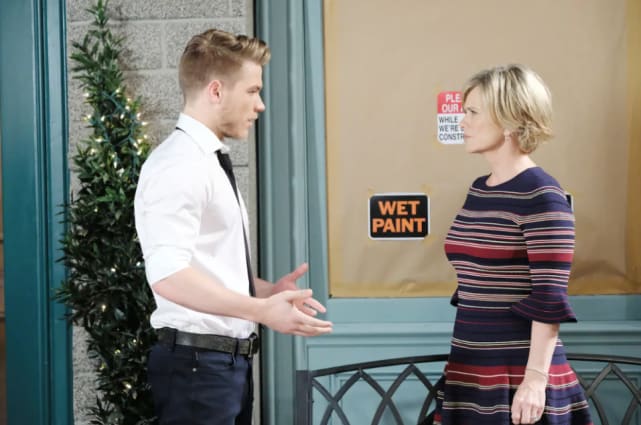 5. Gabi and Stefan Give In To Their Feelings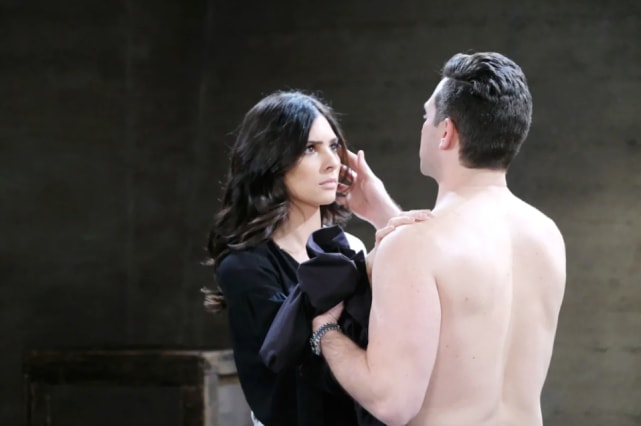 6. Tony Asks "Nicole" For a Divorce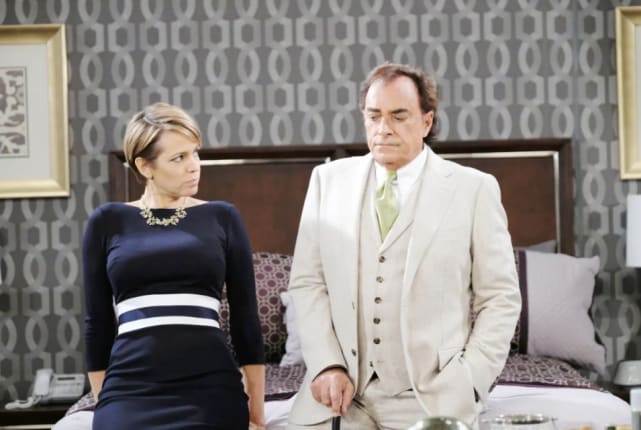 7. Roman Reluctantly Goes Along With Anna's Plan
8. An Explosive Secret Is Revealed!
9. Kristen Is Finally Exposed!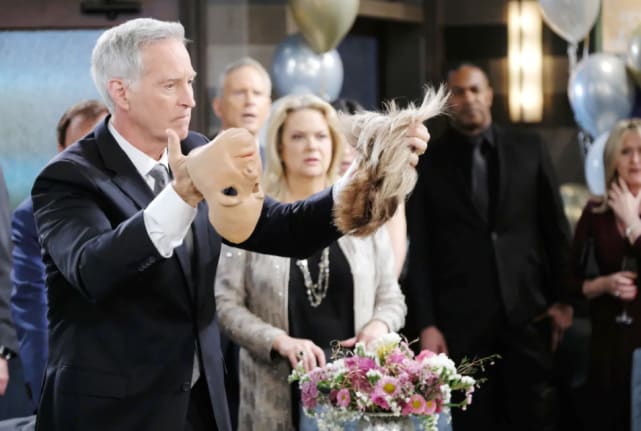 10. Sarah Is There To Comfort Eric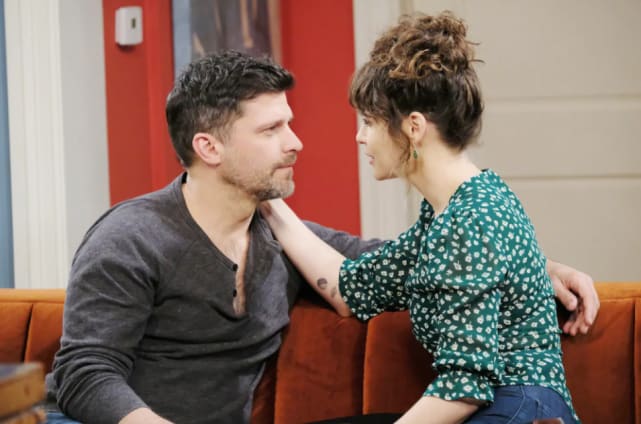 Wait! There's more! Just click "Next" below:
Next