Gotham Photos from "A Legion of Horribles"

Lisa Babick at .
Now that Professor Strange has perfected (maybe) the regeneration process and figured out how to give his new creations a new identity, why not bring back one of Gotham's most hated?
Yep. Fish Mooney makes her return on Gotham Season 2 Episode 21. What plans does Professor Strange have for her? Who knows, but it's sure to be nothing good.
Is she going to hunt down Gordon? Or will her sights be set on Penguin?
While Fish makes her plans, Professor Strange looks like he's working on another mega-villain: Clayface. Will he be sending these two out together?
Somehow, Bruce has convinced Lucius to accompany him to Arkham. Obviously, Lucius didn't have his thinking cap on when he made that decision.
With only two episodes left, there are some dark days ahead for Gotham for sure. How do you think it's all going to go down?
Check out the photos for a sneak peek and speculate away!
If you missed the awesome bazooka scene on Gotham Season 2 Episode 20, you can watch Gotham online to catch up.
"A Legion of Horribles" airs next Monday, May 16 at 8/7c on FOX.
1. Peekaboo - Gotham Season 2 Episode 21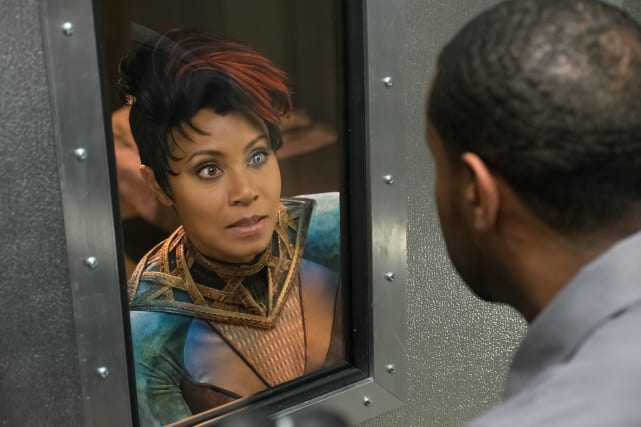 2. Attention, please - Gotham Season 2 Episode 21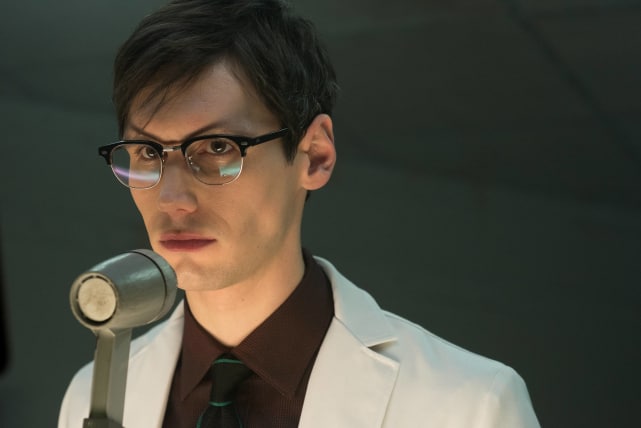 3. Tsk tsk - Gotham Season 2 Episode 21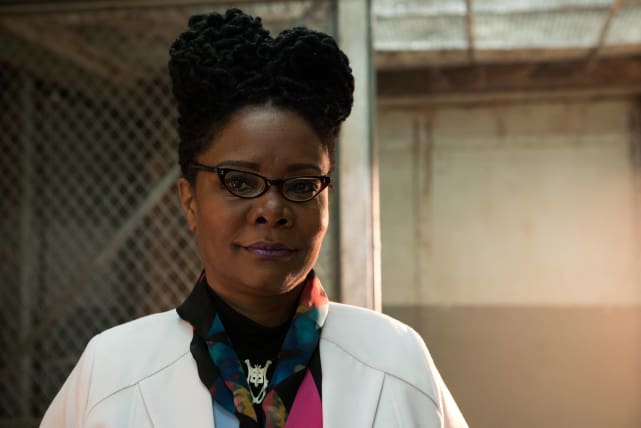 4. Dr. Crazy - Gotham Season 2 Episode 21
5. Mr. Smart - Gotham Season 2 Episode 21
6. Tag team - Gotham Season 2 Episode 21
Wait! There's more Gotham Photos from "A Legion of Horribles"! Just click "Next" below:
Next