Grey's Anatomy Photo Preview: Guess Who's Coming To Dinner?

Jasmine Blu at .
On Grey's Anatomy Season 13 Episode 18 Diane Pierce has returned to Seattle, and Maggie is coping with finding out that her mother has breast cancer.
When Diane's health deteriorates and takes a turn for the worse, Maggie and Jackson try to find a solution that can help her. The doctors are conflicted over the best route to take.
Maggie has forgiven Jackson for keeping Diane's secret (afterall, as Diane's doctor he had no choice).
Elsewhere, Richard is working towards making amends with Bailey.
It looks as though Maggie and her mother put together a dinner party and invite some of GSM's finest to the Grey-Shepherd home for a nice family dinner.
Ellen Pompeo makes her directorial debut with "Be Still, My Soul."
Check out the photos below! Don't forget you can watch Grey's Anatomy online via TV Fanatic.
1. Family Time - Grey's Anatomy Season 13 Episode 18
2. Friends Again - Grey's Anatomy Season 13 Episode 18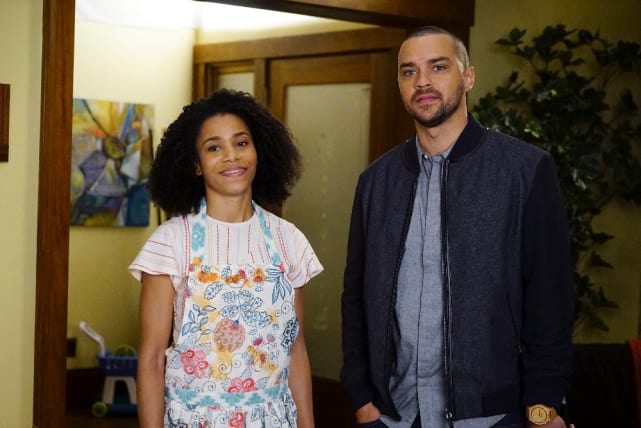 3. Guess Who's Coming For Dinner - Grey's Anatomy Season 13 Episode 18
4. Let's Get Cooking - Grey's Anatomy Season 13 Episode 18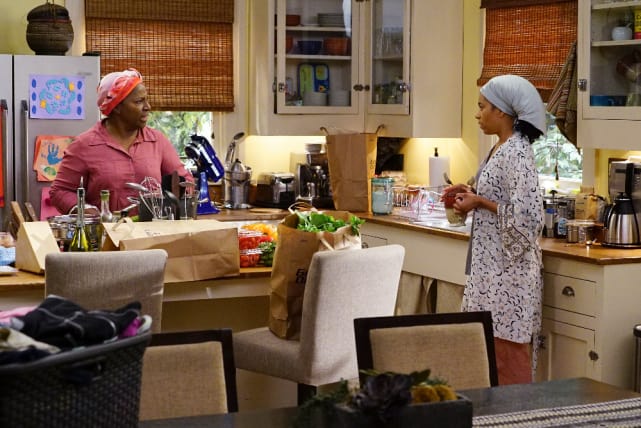 5. Dinner Table Conversations - Grey's Anatomy Season 13 Episode 18
6. Doctor to Doctor - Grey's Anatomy Season 13 Episode 18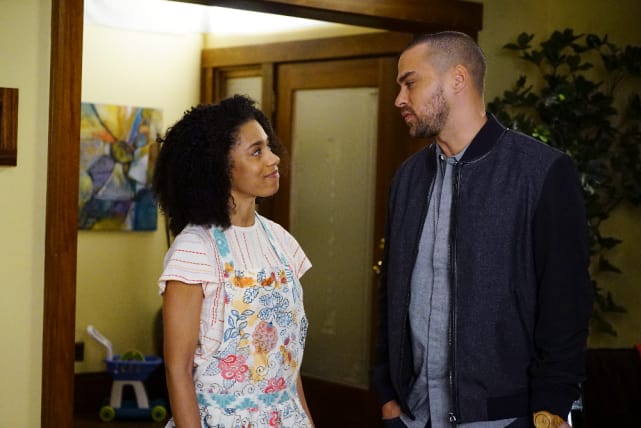 7. Maggie Gives A Warm Welcome - Grey's Anatomy Season 13 Episode 18
8. All Laughs - Grey's Anatomy Season 13 Episode 18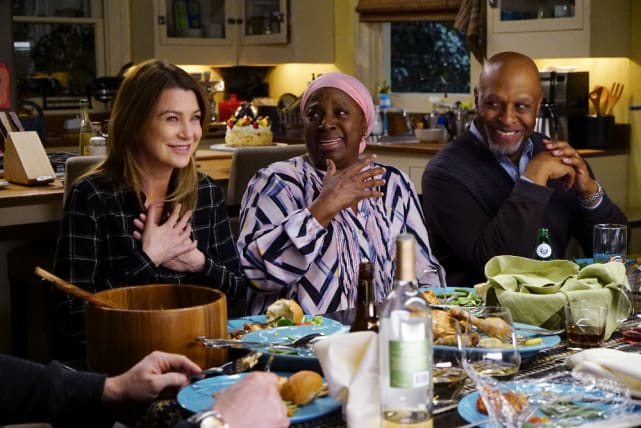 Wait! There's more! Just click "Next" below:
Next