Last week, on Grey's Anatomy Season 11 Episode 23, Meredith asked Alex if she could move back into the old house, and the doctors dealt with a major catastrophe. We were also left with the image of April standing on a car, ready to save the life of a man we thought didn't have a chance.
On Grey's Anatomy Season 11 Episode 24, the doctors continue to deal with a crisis, but they also find themselves being brought closer together and realizing what's important. We can't help but hope from the looks of these photos that one favorite couple could be reunited. We could use some happy news!
Check out the photos below for a sneak peek, and tell us your hopes for the season finale in the comments!
1. Callie and Amelia - Grey's Anatomy Season 11 Episode 24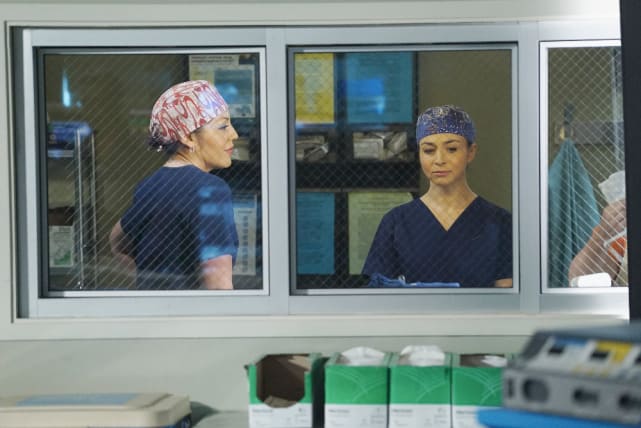 2. Callie and Amelia Talk it Over - Grey's Anatomy Season 11 Episode 24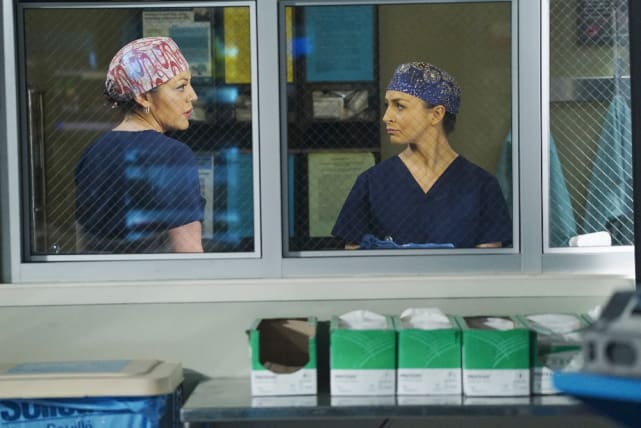 3. Getting Ready for Surgery - Grey's Anatomy Season 11 Episode 24
4. Stephanie Arrives - Grey's Anatomy Season 11 Episode 24
5. Callie is Serious - Grey's Anatomy Season 11 Episode 24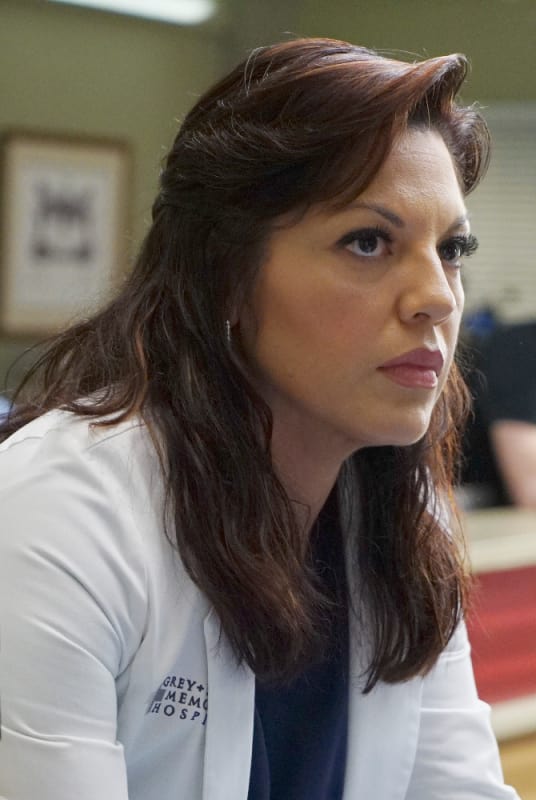 6. Arizona and Callie - Grey's Anatomy Season 11 Episode 24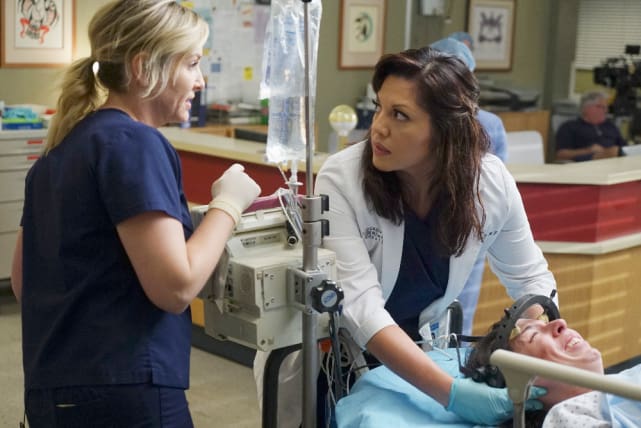 7. Callie and Arizona Talk - Grey's Anatomy Season 11 Episode 24
Wait! There's more! Just click "Next" below:
Next