Lucifer Photos from "Everything's Coming Up Lucifer"

Lisa Babick at .
The season premiere of Lucifer is only days away, folks! Are you excited or what?!! We know we are!
Lucifer's mom is on the loose, and it's driving him crazy. Looking at these photos, it doesn't seem he's able to focus on the task at hand, even though he's with his favorite human, Chloe.
It's good to see them back together, though! It's been too long!!
We also get a glimpse of Ella Lopez, the team's new forensic scientist. How will she fit into Lucifer and Chloe's dynamic?
Maze shows up after a short disappearance. Where has she been? Is it odd that Charlotte shows up at the Lux? And why is Amenadiel smiling so much?
Check out the photos for Lucifer Season 2 Episode 1 "Everything's Coming Up Lucifer", and speculate away! What do you think is in store for our first episode of the season?
Lucifer returns on September 19 at 9/8c on Fox!
Remember to check back here for our full review of the season premiere after it airs. If you need to catch up before then, you can watch Lucifer online right here via TV Fanatic!
1. The Team is Back - Lucifer Season 2 Episode 1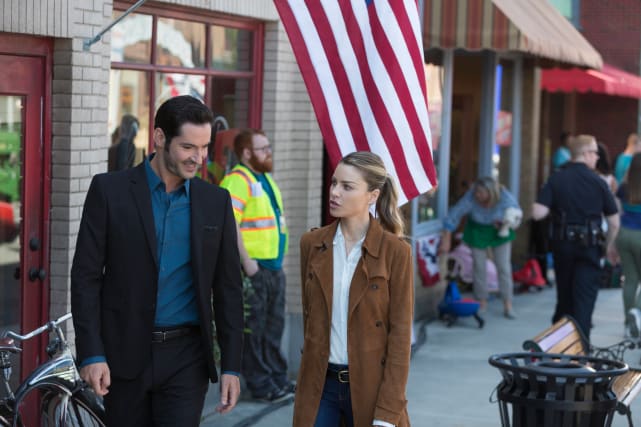 2. Looking Good - Lucifer Season 2 Episode 1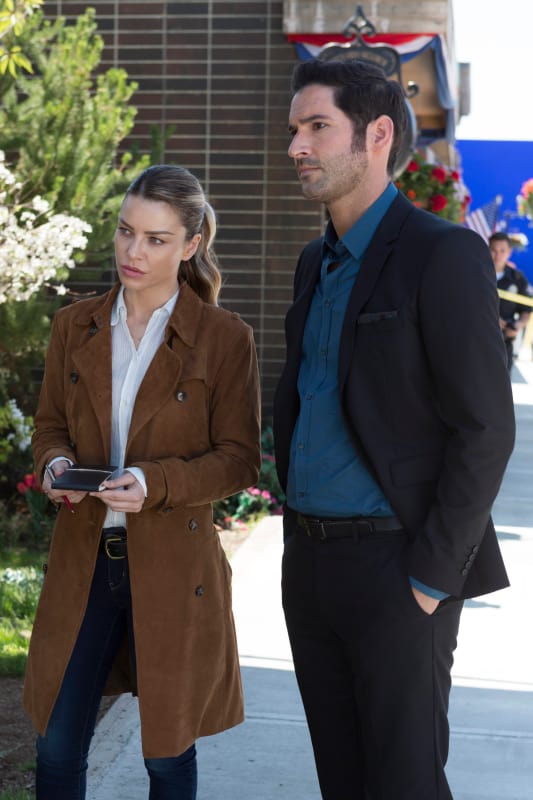 3. Ella Lopez - Lucifer Season 2 Episode 1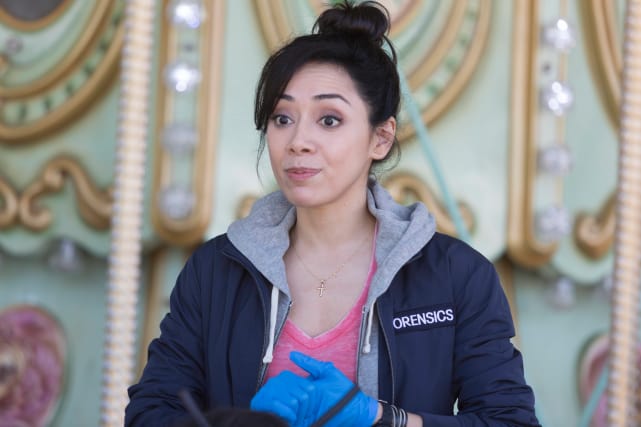 4. Three's a Crowd - Lucifer Season 2 Episode 1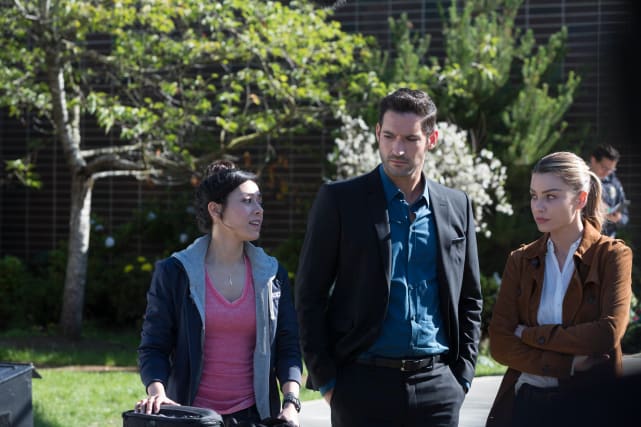 5. Detective Douche - Lucifer Season 2 Episode 1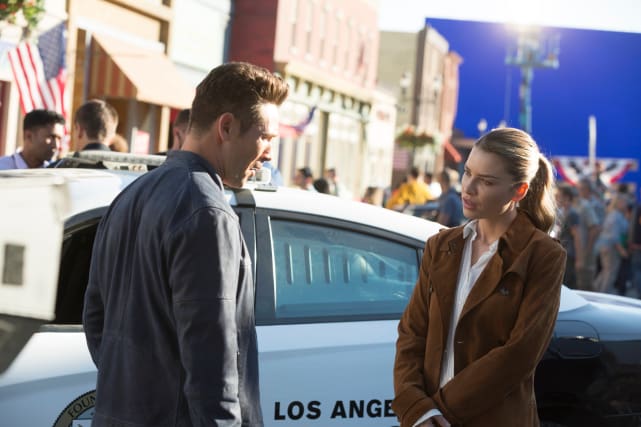 6. Digging Deep - Lucifer Season 2 Episode 1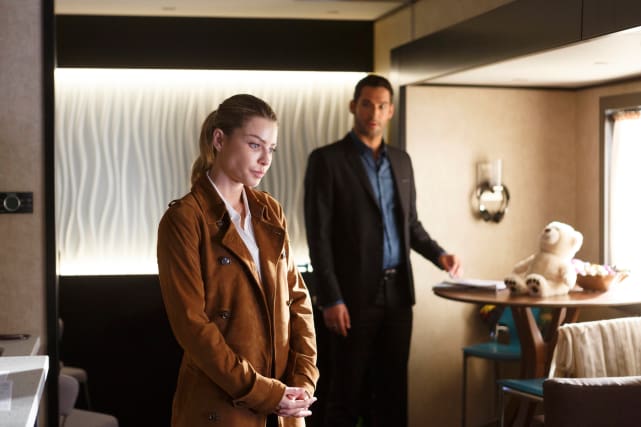 Wait! There's more Lucifer Photos from "Everything's Coming Up Lucifer"! Just click "Next" below:
Next