Midnight, Texas Photos from "Head Games"

Lisa Babick at . Updated at .
While the Midnighters have been enjoying relative peace after closing the veil to hell at the end of Midnight, Texas Season 1, it seems Manfred has been having a rough go of it.
Taking in six ferocious demons will do that to anyone.
Related: Get Shudder via Prime Video Channels for Spine-Tingling & Provocative Films, TV Series, & Originals!
Now that energy healer Kai and his wife, Patience have arrived in town, it appears that Manfred and the other Midnighters will have new battles ahead of them.
It's unclear whether Kai and Patience are in Midnight for good or evil, but it won't take long for our team of heroes to find out the truth.
Check out what's in store for the Midnighters on Midnight, Texas Season 2 Episode 1 below.
The new season of Midnight, Texas premieres on Friday, October 26 at 10/9c on NBC!
If you need to catch up on Midnight, Texas Season 1, you can watch Midnight, Texas online right here via TV Fanatic!
1. Xylda is Back!!! - Midnight, Texas Season 2 Episode 1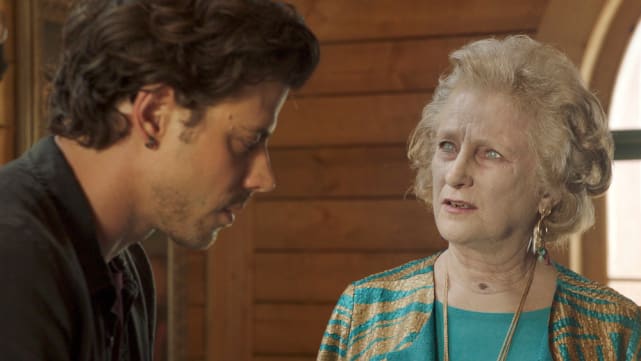 2. The Healer - Midnight, Texas Season 2 Episode 1
3. An Intense Manfred - Midnight, Texas Season 2 Episode 1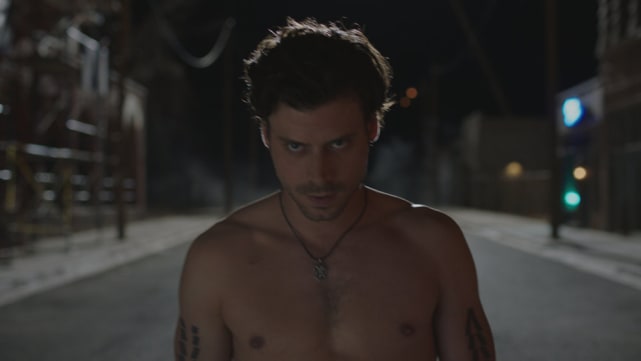 4. Another Dead Body - Midnight, Texas Season 2 Episode 1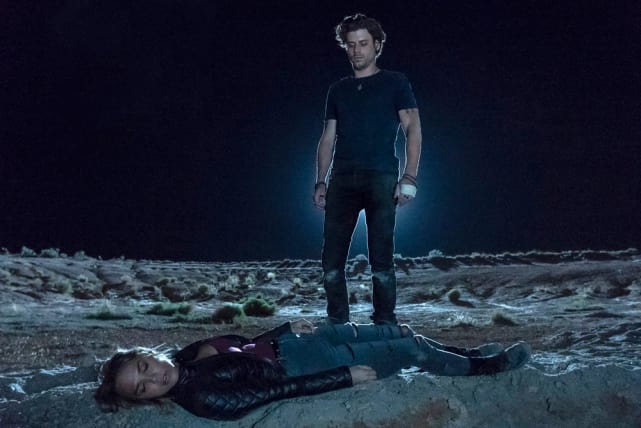 5. Burying the Evidence - Midnight, Texas Season 2 Episode 1
6. Manfred Has Gone Crazy - Midnight, Texas Season 2 Episode 1
7. Is He Real or a Fraud? - Midnight, Texas Season 2 Episode 1
8. Fiji Senses Trouble - Midnight, Texas Season 2 Episode 1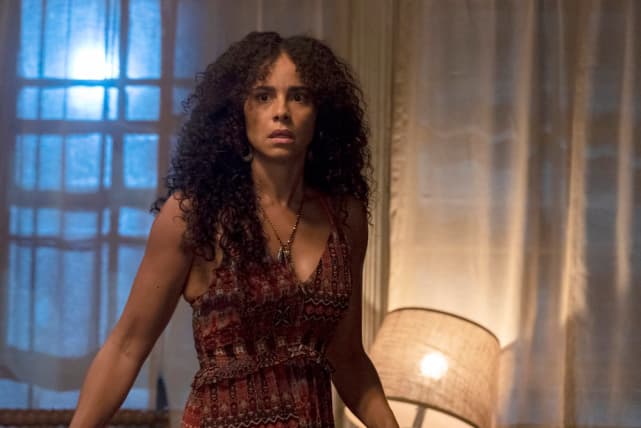 9. Up Close and Personal - Midnight, Texas Season 2 Episode 1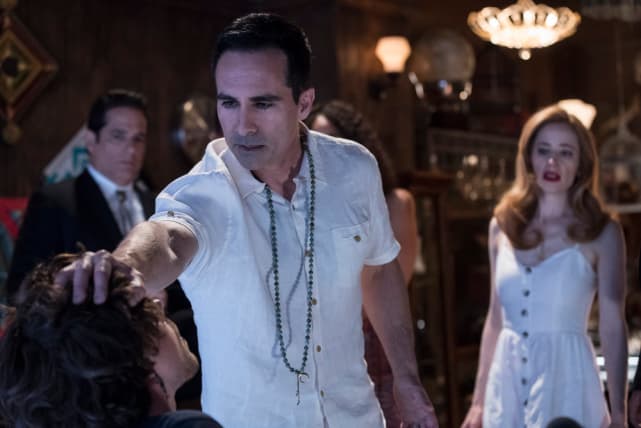 10. What is Joe Doing? - Midnight, Texas Season 2 Episode 1
11. Where Are You Going? - Midnight, Texas Season 2 Episode 1
12. Expelling Demons - Midnight, Texas Season 2 Episode 1
13. The Badasses Are Back - Midnight, Texas Season 2 Episode 1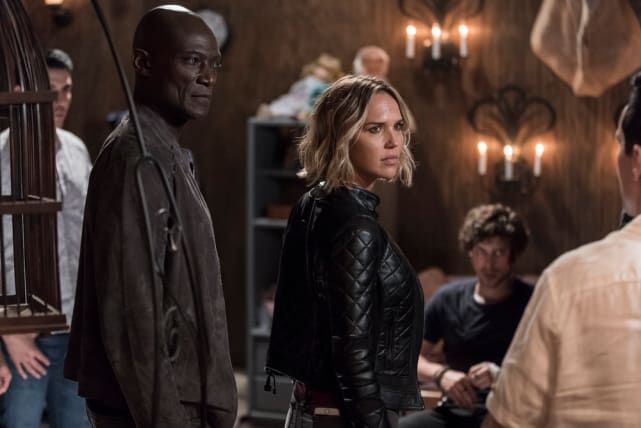 14. Manfred in Crisis - Midnight, Texas Season 2 Episode 1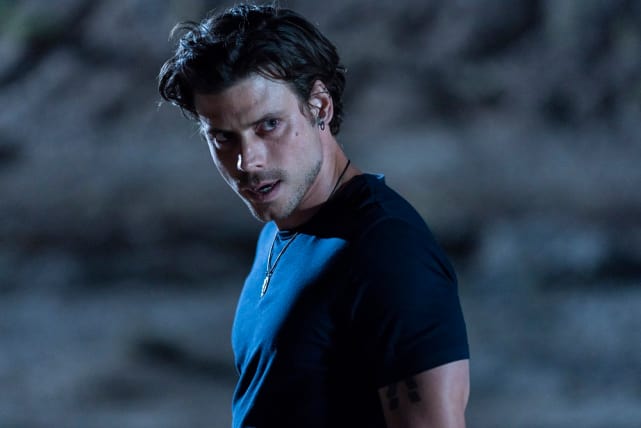 15. Sexy Time - Midnight, Texas Season 2 Episode 1
16. The Reverend Questions - Midnight, Texas Season 2 Episode 1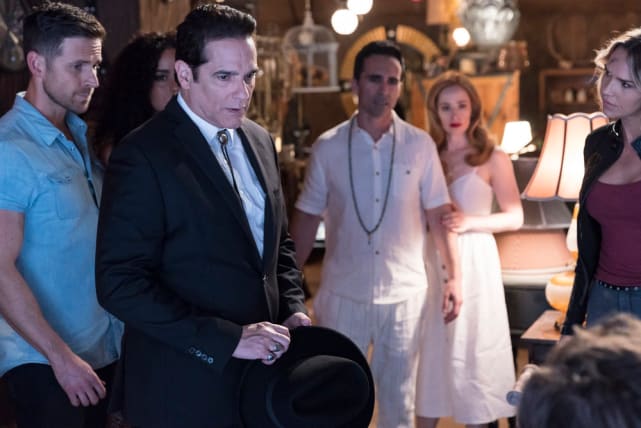 17. Good Morning! - Midnight, Texas Season 2 Episode 1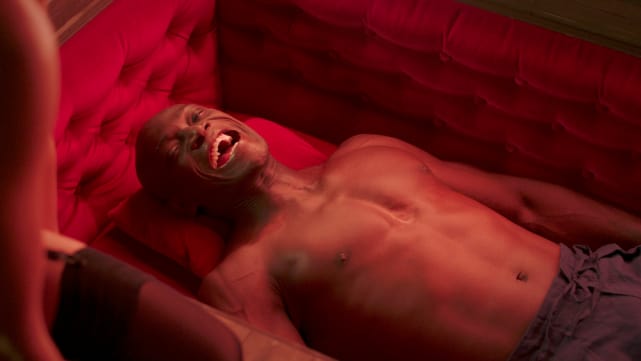 18. All Smiles - Midnight, Texas Season 2 Episode 1
19. A New Face - Midnight, Texas Season 2 Episode 1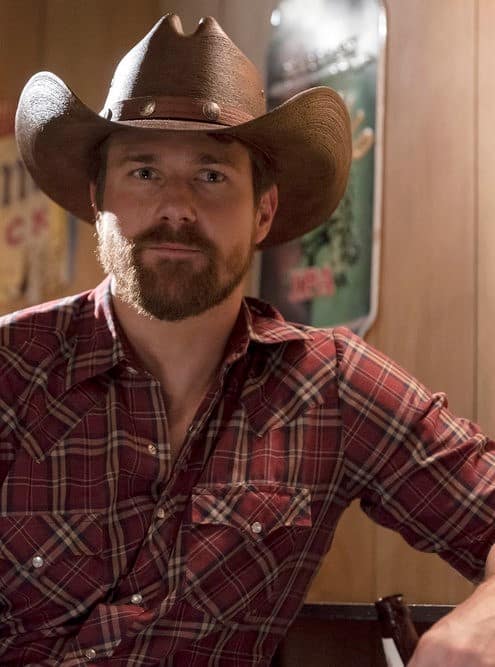 20. It's Time to Go - Midnight, Texas Season 2 Episode 1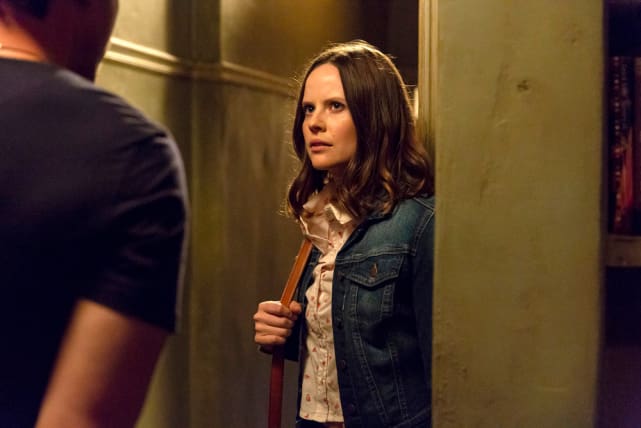 Wait! There's more! Just click "Next" below:
Next