Is Belle having a baby sooner than we think?
On Once Upon a Time Season 6 Episode 9 Belle enlists the help of everyone's favorite Savior, Emma, along with her hooked beau, Killian, to help her track down a tool that could help her defeat her husband, Rumplestiltskin.
Also this hour, we're going to take a look at a deal Rumple made in the past with Jack and Jill. (You'll remember that they once went up a hill to fetch a pail of water.)
And the Evil Queen needs to decide whether or not she's ready to say "see ya!" to her big sister.
The official episode description for "Changelings" from ABC reads as follows:
"In a Fairy Tale Land flashback, Rumple collects Jack and Jill's son as bait to lure a powerful being to him.
Back in Storybrooke, Gold tells the Evil Queen that she must kill Zelena, and the EQ makes a decision that will change her relationship with her sister forever.
When Belle discovers Gold's plans for their son, she convinces Hook and Emma to help her steal squid ink that can immobilize him, and, as a result, Belle is left to make a sacrifice that will affect the lives of everyone in Storybrooke.
Meanwhile, Jasmine finds a genie-less lamp that she hopes to use to save Agrabah, and Aladdin finds a way to be her hero."
Remember, you can watch Once Upon a Time anytime right here at TV Fanatic and never miss a moment of the action in Storybrooke!
1. Help in the Library - Once Upon a Time Season 6 Episode 9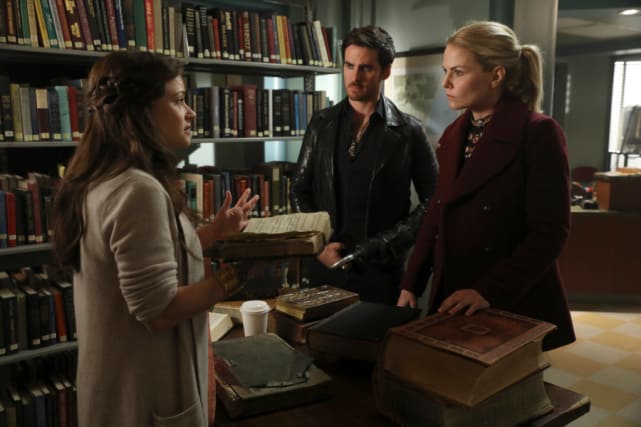 2. Drink Me - Once Upon a Time Season 6 Episode 9
3. Gold and Belle Discuss the Future - Once Upon a Time Season 6 Episode 9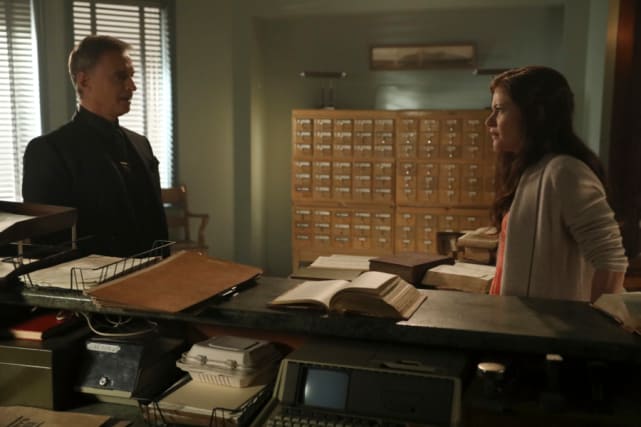 4. Belle Runs Away - Once Upon a Time Season 6 Episode 9
5. Gold Waits - Once Upon a Time Season 6 Episode 9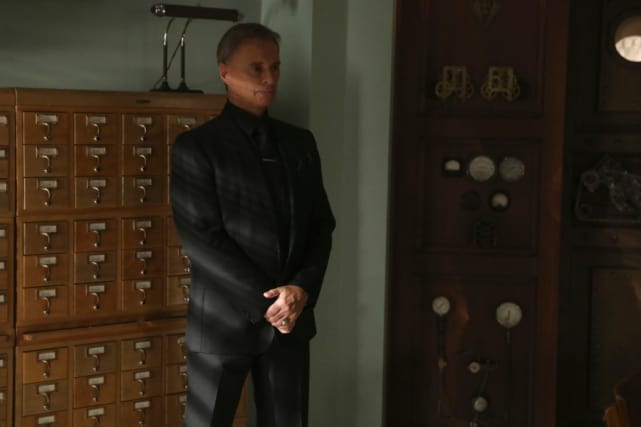 6. Labor Pain - Once Upon a Time Season 6 Episode 9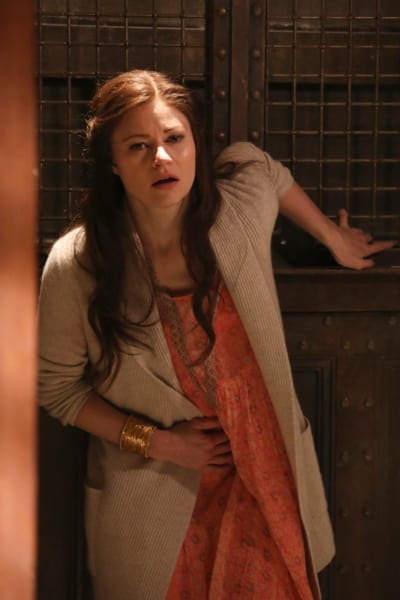 7. Read Me a Story, Captain Hook - Once Upon a Time Season 6 Episode 9
8. Surprise! - Once Upon a Time Season 6 Episode 9
9. Zelena Considers Death? - Once Upon a Time Season 6 Episode 9
10. True Love - Once Upon a Time Season 6 Episode 9
Wait! There's more! Just click "Next" below:
Next