Quotables for the Week Ending January 7, 2016

Carissa Pavlica at . Updated at .
Happy New Year!
We're bringing you the best quotes from the first week of 2016.
What's fun about this week are the pop culture references scattered throughout the quotes.
There are quite a few from Modern Family, Supergirl gets in on the action, as does Girlfriends' Guide to Divorce and NCIS.
Have fun reading them, and let us know if we caught your favorite! You can find more right here!
1. NCIS
Vance: I'm thinking it's time we bring Tony Stark in for questioning.
Gibbs: [blank look]
Vance: Iron Man. Smug. Tech mogul slash super hero. My son collects them.
Gibbs: I guess now so do I.
2. Ash vs Evil Dead
Alright Pedro, I'm comin' for ya! Uh, uh Pablo! I meant Pablo!

Ash
3. Galavant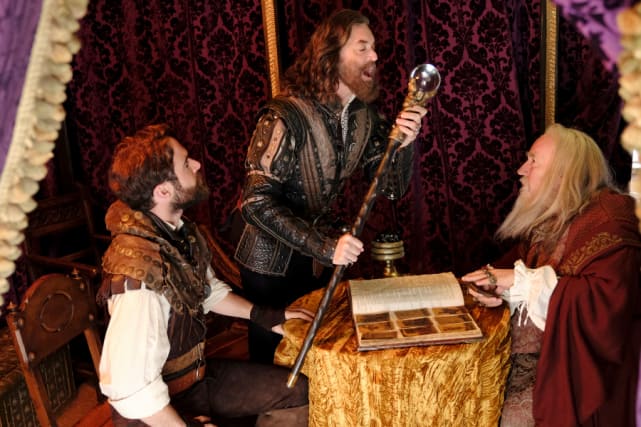 Can you get cancer from walking because I really feel like my feet are getting cancer.

King Richard
4. Family Guy
You're dad doesn't wear this Dickie anymore? That's crazy. Why would anyone get rid of a perfectly good Dickie?

Joe
5. Downton Abbey
Lord Grantham: If I could stop history in its tracks, maybe I would. But I can't, Carson. Nor you nor I can hold back time.
Carson: Unfortunately.
6. Supergirl
Kara: Ms. Grant, I'm sorry. Think what you think, but it's not true. I'm not Supergirl.
Cat: One time at a party Paul McCartney swore to me that he and Yoko were the closest of friends. He was more convincing.
Wait! There's more Quotables for the Week Ending January 7, 2016! Just click "Next" below:
Next