Outlander, Orphan Black, Fear the Walking Dead and Game of Silence all premiered this week.
iZombie went off with a swell two-hour power finale and Grey's Anatomy matched that with a two-hour episode about Ben and Bailey (But there's still more of that to come this season!).
Find out what was coming from the lips of your favorite characters when you scroll through the slideshow below!
1. Castle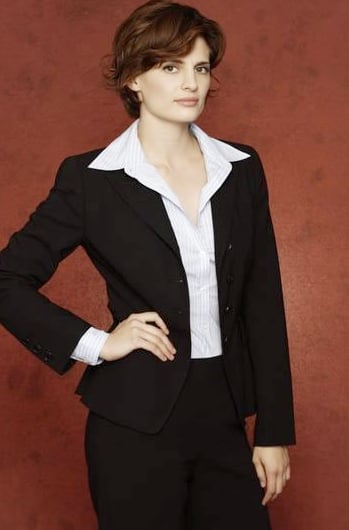 Beckett: Time machine?
Castle: Only to go back and fall in love with you all over again.

2. Outlander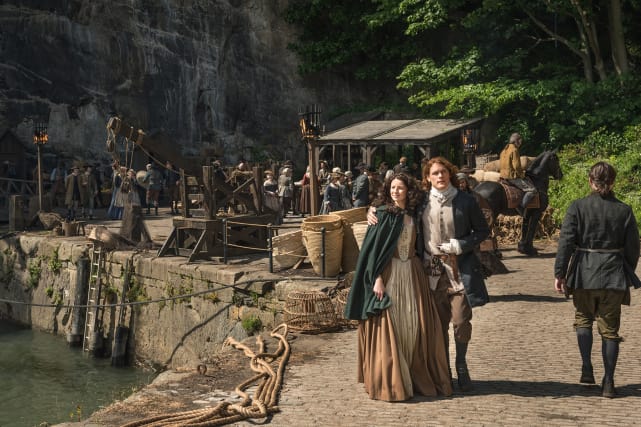 When Claire told me that she was pregnant, my first feeling was joy and happiness. It was almost hallucinatory in its intensity, because somehow, suddenly, in that moment, I, I thought she meant we were having a child. Then I realized, of course, it couldn't be mine. Had to be his.

Frank
3. Fear the Walking Dead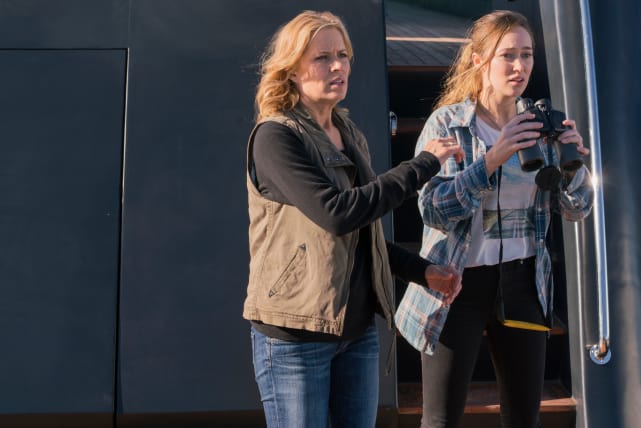 You die on water, you die on land. You gotta die somewhere.

Jack
4. Vinyl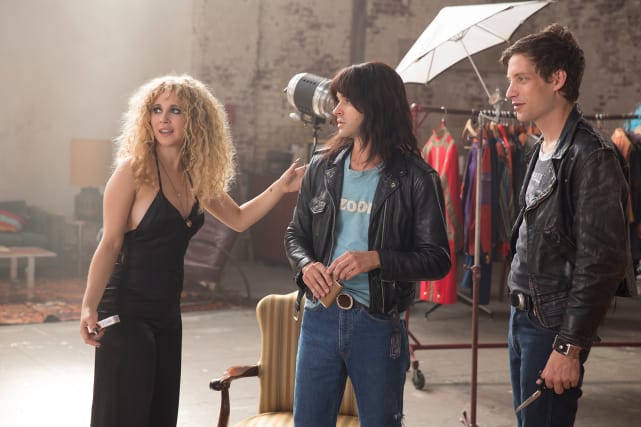 Nobody wants to make girls A&R reps, because A&R reps give direction and criticism which is almost impossible to do with a cock in your mouth.

Andie
5. The Last Man on Earth
Phil: Oh come on! Don't play dumb with me, ya dong. She was my friggin' girlfriend!
Mike: Whoa! Hold on a second, are you talking about Christine? I come down from space after everyone in the whole world has died, and you're talking about CHRISTINE?!
6. Crazy Ex-Girlfriend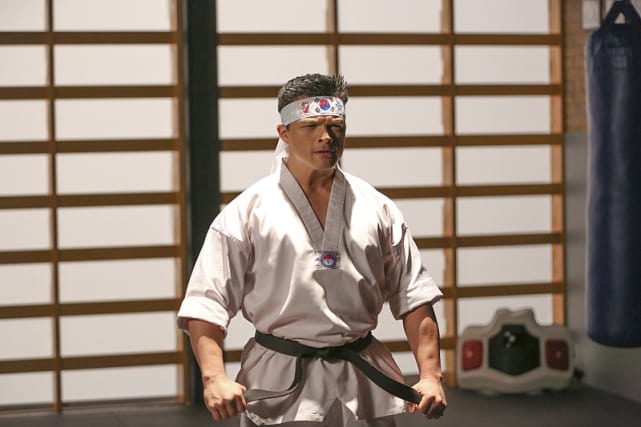 Greg: That bladder inflammation is my little gift to you, yeah sometimes chicks need medication after what I put them through! [to Rebecca] Come on, sing with me!
Rebecca: No, I'm not gonna do that.
Wait! There's more Quotables for Week Ending April 15, 2016! Just click "Next" below:
Next