More fun with quotes this week!
Crazy Ex-Girlfriend finished off the season, Vikings went into hiatus, The Night Manager premiered on AMC and 12 Monkeys returned to Syfy in thrilling fashion.
To find out what else was going on in television, let the characters tell you themselves by way of these magnificent quotes!
1. Criminal Minds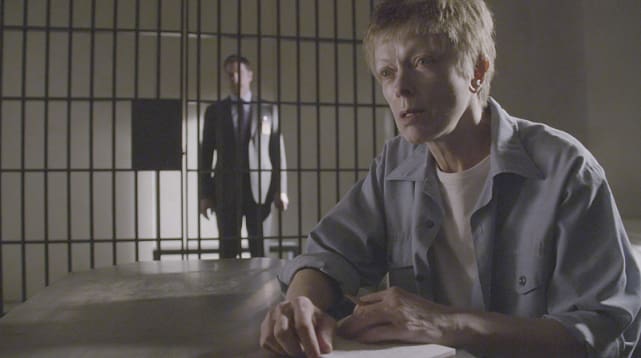 There's a storm coming, Agent Hotchner. And you're about to be swept away.

Antonia
2. Vikings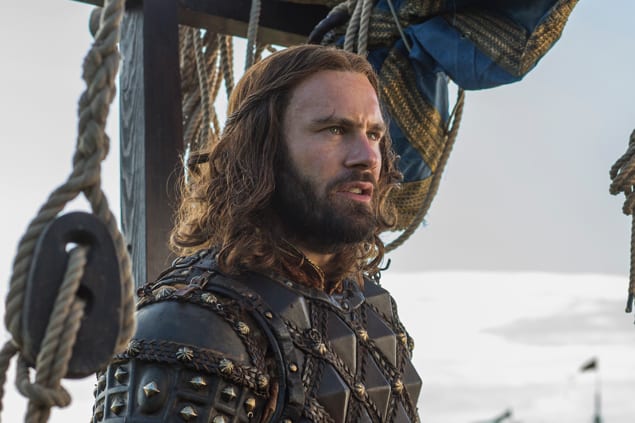 We don't know where Ragnar is. He left soon after his defeat in Paris. We haven't seen him in years.

Aslaug
3. Scandal
I've been reading about you. For a screw up you're actually very bright.


Rowan
4. Last Man on Earth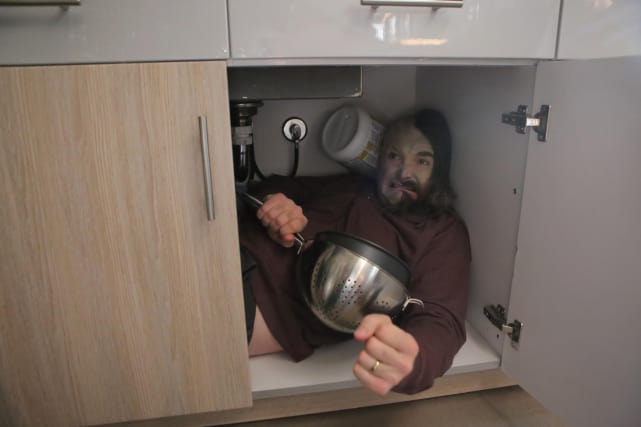 No! You two are even now. You made him feel awful for missing your grandma's death. This is just a classic tit-for-tat situation. Your head's the tat and your grandma was the tit.

Carol
5. Once Upon a Time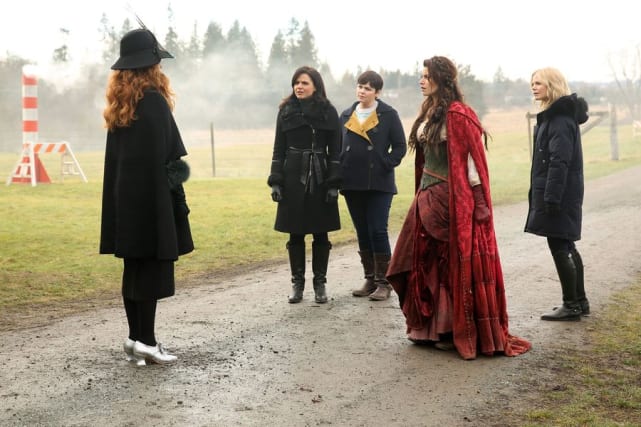 So you finally see the beast behind the man. Maybe you can understand why I'm not rushing to Hades with open arms.

Zelena
6. Quantico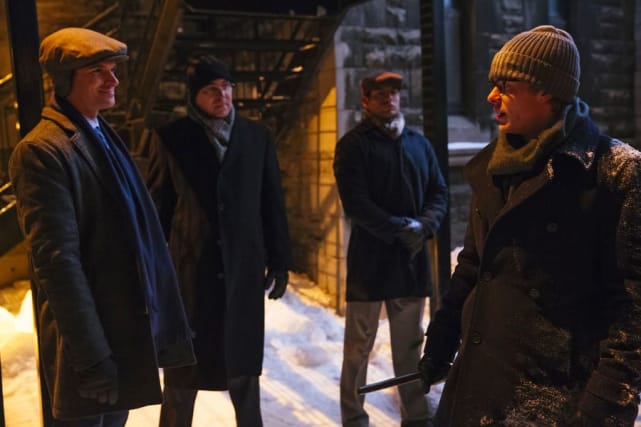 Brandon: You've never gotten high before, not even once? Because of your religion?
Raina: Because I'm not an idiot.
7. 12 Monkeys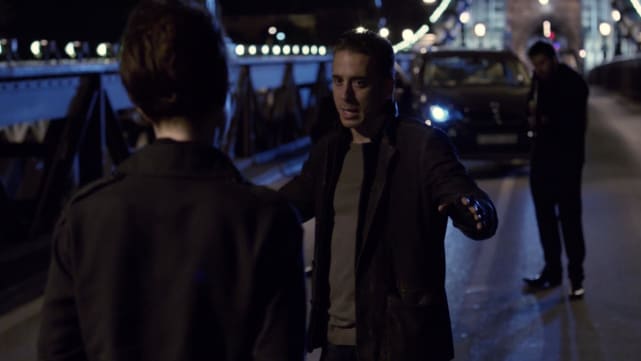 Ramse: Let me ask you, why is the Army of the 12 Monkeys trying to kill me?
Olivia: Because your death is preordained. You served your purpose. Now the plague is imminent. It was your guidance that led us to the virus and for this we're grateful, but now your cycle is complete. So long traveler.
8. Madam Secretary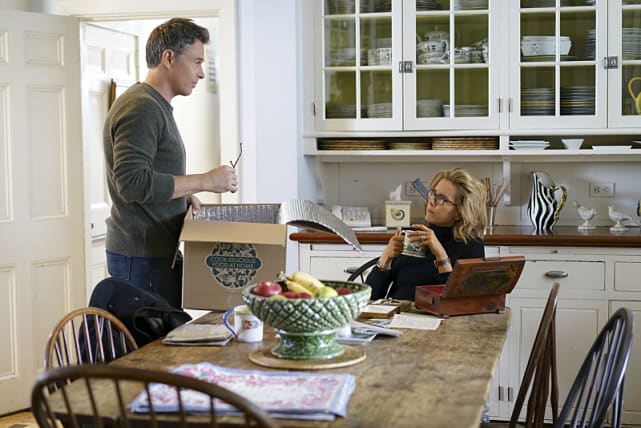 Elizabeth: Is Hello Kitty still in?
Stevie: Oh, Hello Kitty is the Chanel of our time. It'll never be out.
Elizabeth: That's just a little bit depressing.
9. The Good Wife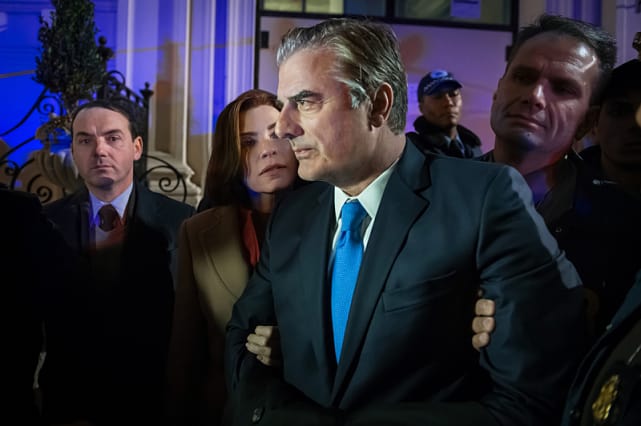 I don't like Canada, it's too clean. I always want to litter here.


Lucca
10. Outlander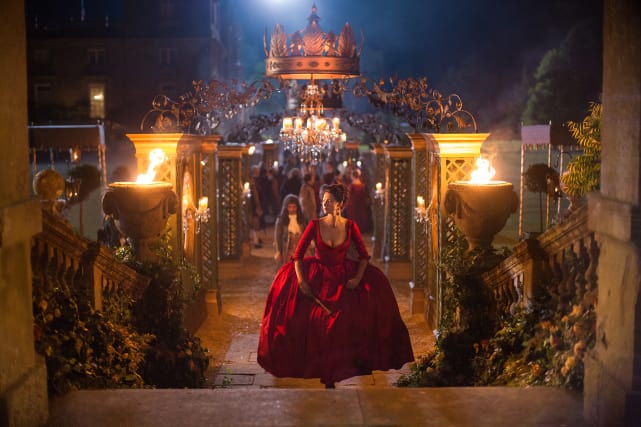 Jamie: Scotland doesn't exactly smell like a lady's boudoir.
Murtagh: Aye. But it's an animal smell. This city reeks of the chamber pot.
11. Elementary
Sherlock: You're typically more expansive after your first hit of caffeine.
Joan: Yeah, well, you brought a bald cat to breakfast. I'm a little distracted.
12. The Blacklist
I would give anything to be part of that child's life. But a man made it clear I would never see her, hold her.

Red
13. Chicago Fire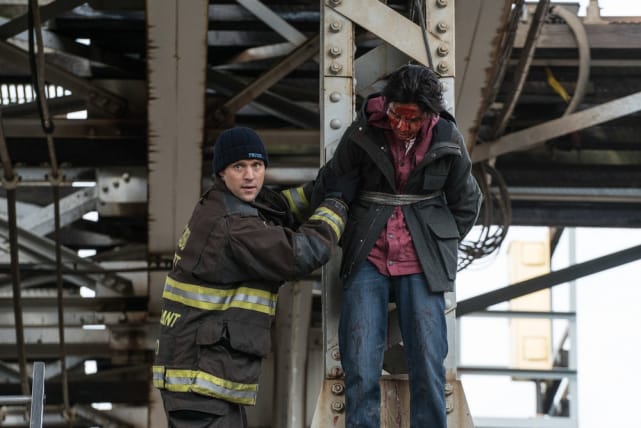 What can I say? I got a magic tongue. [to Mouch] Don't say it.


Kidd
14. Crazy Ex-Girlfriend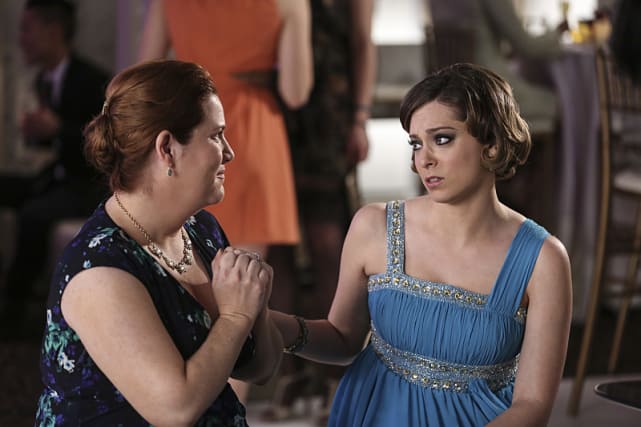 Rebecca: Did you fart?
Greg: Yeah, I did. I ate a bean burrito out of the freezer from the nineties, cause I don't care. And, uh...I have a candle, do you want, I have a triple wick, I can get...I don't care though.
15. Family Guy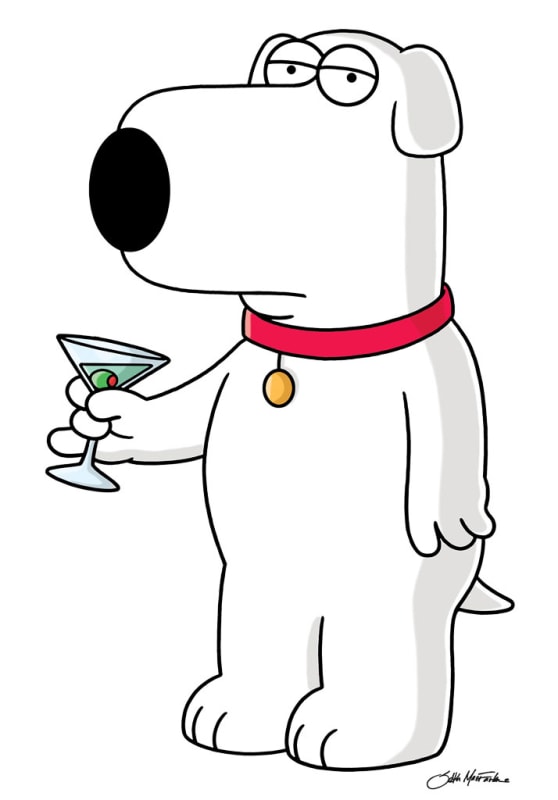 Peter: Is that the one where they make his dress in little shorts and hats like the guy from AC/DC?
Brian: Yeah. Why does he wear that outfit?
Peter: 'Cuz he rocks!
16. The 100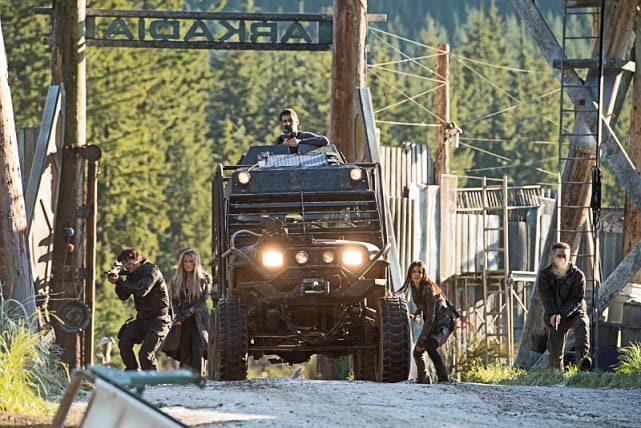 The warrior doesn't mourn the dead until the war is over.


Octavia
17. Lucifer
If that's supposed to be an offering for me, I decline on grounds of salmonella.

Lucifer
18. Jane the Virgin
Narrator: And friends, that's when Mateo said his first word.
Mateo: Dada.
Narrator: Unfortunately, he said it to the wrong man.
19. Supergirl
I'm sorry if I kissed you when you weren't in control of yourself, because I am all about consent.

Kara
20. Scorpion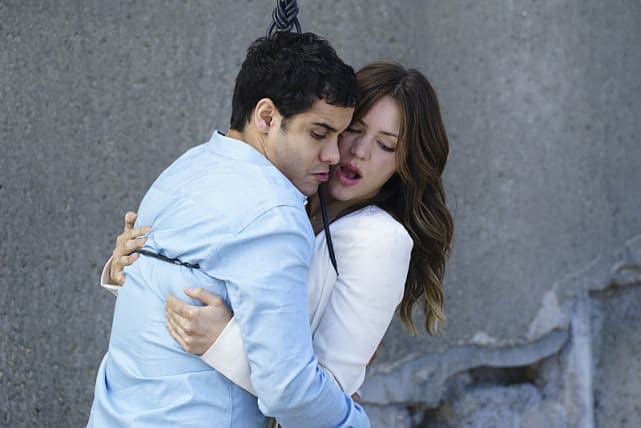 Walter: Why do we keep getting invoices from the United States Treasury?
Paige: Because we flooded Fort Knox.
21. Bones
No, I have plenty of feeling. Anger, rage, biting sarcasm, although I'm not sure that last one is a feeling or just a really pissy attitude.


Hodgins
22. Bates Motel
Romero: What the hell? What the hell? What was that? What?
Norma: When I was, um, a teenager. It was a long time ago, um. I slept with my brother. I'm sorry. I'm sorry to have to tell you this. Oh. So sorry. He's Dylan's father.
23. Blindspot
The sex is surprisingly vanilla. I keep telling people, hello we're in prison. What are you afraid of? Just get in and go for and just have some fun. Treat me like a piece of meat.

Rich Dotcom
24. The Flash
Barry: Who's the guy in the iron mask?
Hunter: You wouldn't believe me if I told ya.
25. Chicago Med
Sarah: Look -- Joey gave me the bubonic plague!
Will: Wow. He must really like you.
26. NCIS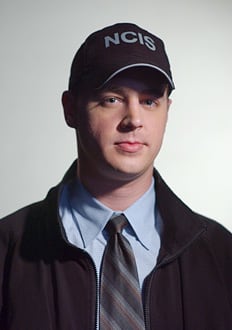 McGee: You know, the fact that so much time has passed now, you don't even have to disclose those deaths when you sell.
Tony: Wait, is that true?
27. Agents of SHIELD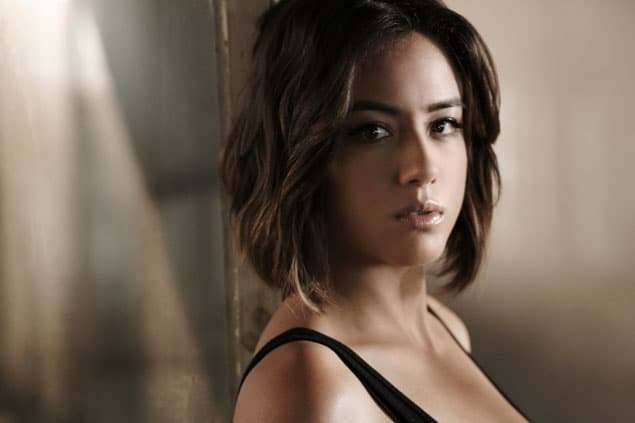 Daisy: Had to get the band back together. Anyone that can fly this thing?
Jemma: May, you can't even walk.
May: But I can still fly.
28. Grey's Anatomy
Zola: Why did Aunt Maggie stop having S-E-X with DeLuca?
Meredith: [pause] Because he couldn't handle that she was his B-O-S-S. Do not ever date a man who can't handle your P-O-W-E-R.
29. NCIS: New Orleans
I don't care what track he's on. Fraternizing with a superior officer is no bueno.

LaSalle
30. The Americans
Martha: Jennifer's not your sister.
Philip: No.
Martha: Are you involved with her?
Philip: We've worked together fora long time.
Martha: For who?
Philip: We work for the KGB.
31. Empire
Lucious: I'd love to put some of your thoughts to work.
Cookie: Yeah, I think you already did that.
32. Nashville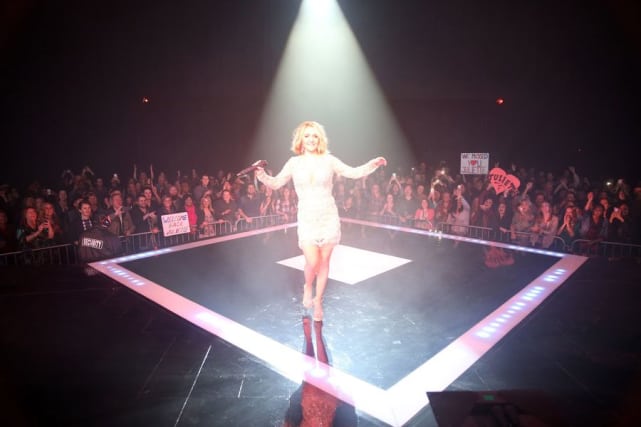 I'm relaunching my tour in less than 24 hours with his name on the ticket and you're telling me he just up and disappeared?

Luke
33. Orphan Black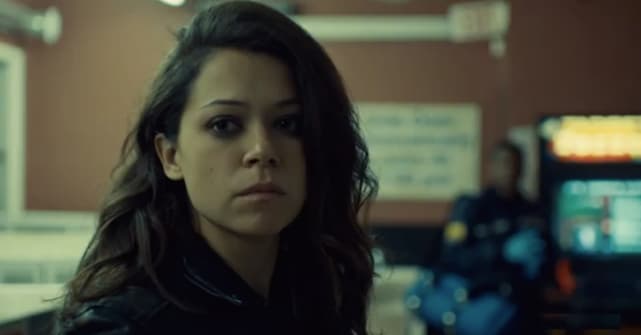 Alison: But she didn't share every little thing, she protected us.
Cosima: Like from a clone in a mask. What's up with that?
Sarah: Art just said she wore a sheep mask. What?
Cosima [laughing]: Dolly the sheep.
Alison: For the record, I do not find that even remotely amusing.
34. Gotham
I'm not afraid to die. Not if it means doing the right thing.

Bruce
35. Game of Silence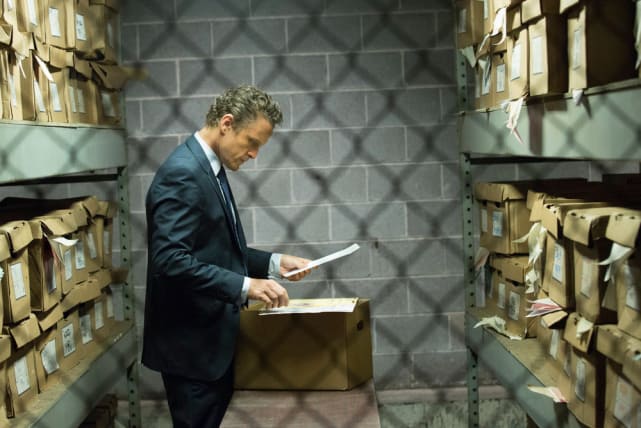 Jackson: He may look a little different, but he's still just a scared little kid.
Marina: Are you sure we're talking to the same guy?
Jackson: We need to humanize him. DA's gonna paint him as a monster, but that's not who he was when he went in. Juvie did that, Huntsville's gonna make him worse.
36. Legends of Tomorrow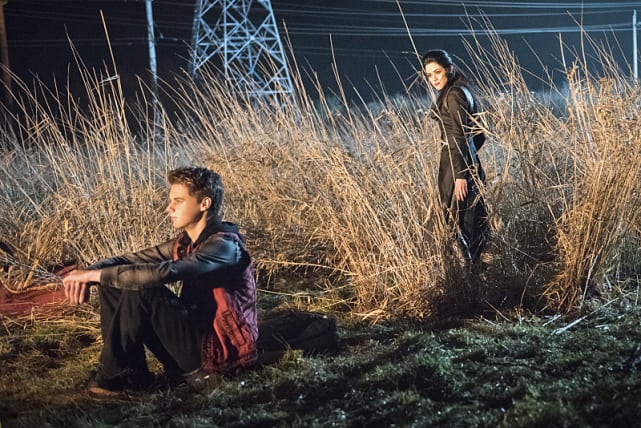 Ray: How long does it take for the past to affect the present? Could I be dead right now? Maybe I am dead right now. ... Hello? Can anybody hear me?
Snart: No.
Wait! There's more Quotables for Week Ending April 22, 2016! Just click "Next" below:
Next