Quotables for Week Ending February 24, 2017

Carissa Pavlica at . Updated at .
You KNOW you're nearing the end of the season when the body count starts rising.
This week alone we saw the crushing death of two leads and two supporting characters, each one emotionally brutal in its own right.
At least one murder was solved. Well, we know who did it, even if there is no reason why.
Good times, right?
Check out the quotes to go along with all this chipper activity!
1. The Expanse
Julie: What happens to us now?
Miller: I don't know. We die, maybe. But if we don't die, that'd be interesting. Whatever happens, happens to both of us. It's gonna be OK.
Julie: You belong with me.

2. Nashville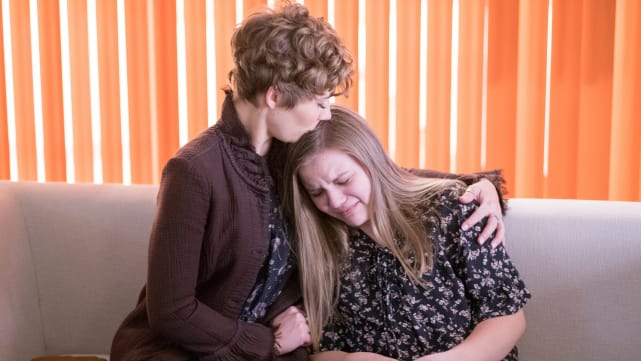 As women, sometimes in relationships, I think that we let ourselves be the object. A man says he loves you, that's it, that's love. Like he gets to choose. But we get to choose too. We get to choose to be happy because we deserve it.

Rayna
3. Bones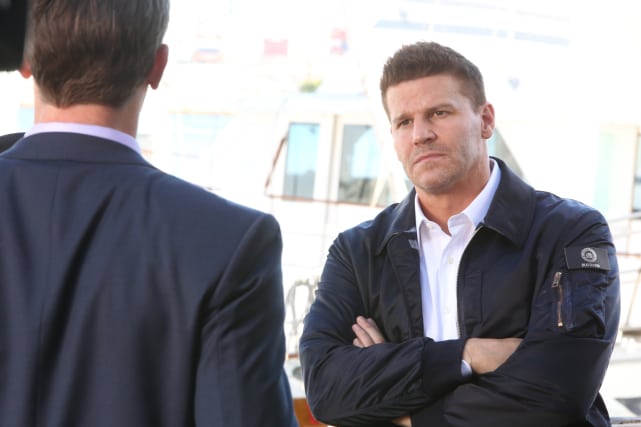 Grief does things. It mixes you up.

Sully
4. This Is Us
William: Roll all the windows down, Randall, crank up the music, grow out that fro. Let someone else make your bed.
Randall: I like makin' my damn bed, old man.
William: Then you make it. You deserve it. You deserve the beautiful life you made. You deserve everything Randall. My beautiful boy. My son. I haven't had a happy life. Bad breaks. Bad choices. A life of almosts and could haves. Some would call it sad, but I don't, cause the two best things in my life were the person in the very beginning and the person at the very end and that's a pretty good thing to be able to say, I think.
5. Humans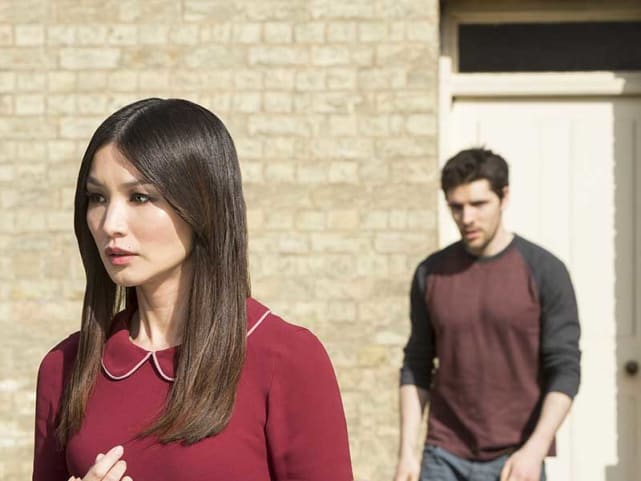 Mattie: Synths are waking up all over the globe. You uploaded the code. It works.
Niska: But not as I'd hoped it would.
Mattie: You wanted them to wake up all at once. But that would be chaos.
Niska: Instead, the awakenings are sporadic and unpredictable.
Mattie: It's like a virus spreading. Why?
Niska: Perhaps our father designed it that way, so the world would have time to adjust to what's coming.
6. Black Sails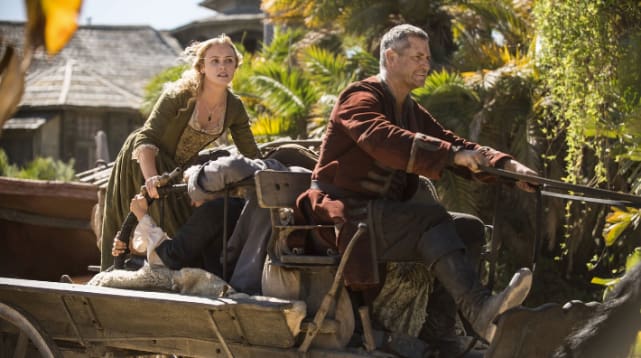 The closer we get to the end of this journey, the more contradictions we'll accumulate — confusing issues we once thought were clear. I suppose the good news is, that's how we'll know we're finally getting somewhere interesting.

Flint
7. Homeland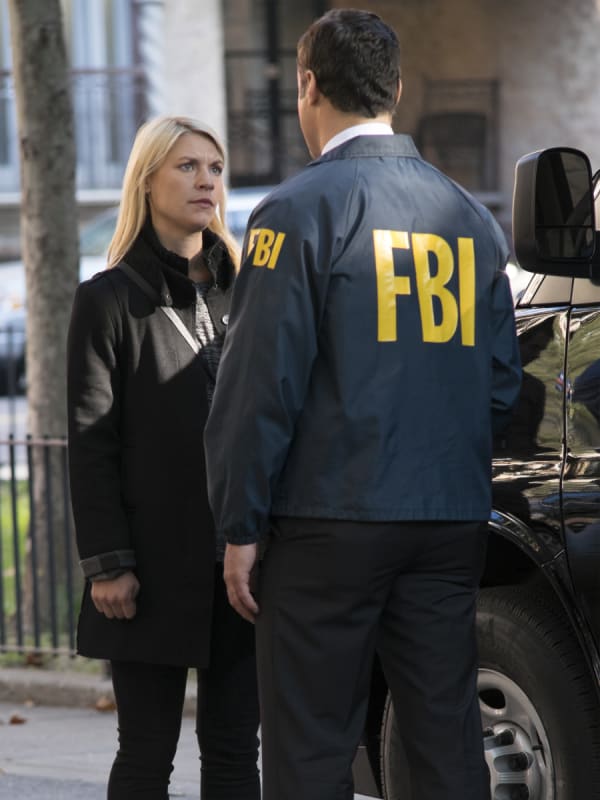 What did you expect would happen if you let down your guard? If you announce to the world that the terrorist threat has passed? "Oh, they're all in Raqqa or wherever, bringing on the end of the world over there with their goats." If you stop pushing back against them here, every minute, if you are that stupid, what do you get? Boom! That's what you get!
Madam President-elect, I hope you're listening and, if you are, hear me now, you brought this down on us. You did! If you want a fight, and apparently you do, if you want a fight, you've got one from me, in spades. You've got the fight of your life!

O'Keefe
8. Taboo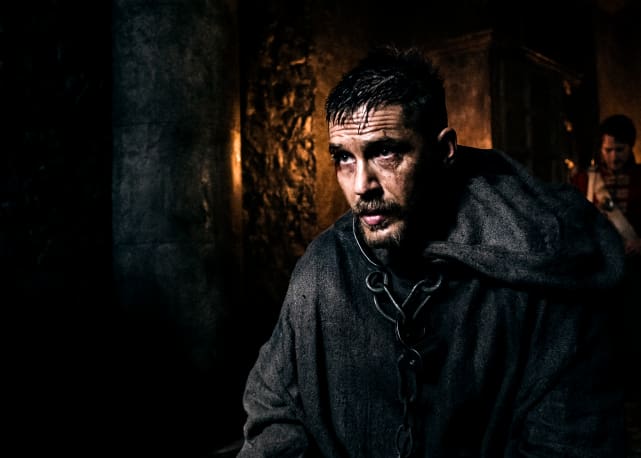 Gentleman, we have two witnesses willing to testify that Delaney gave gunpowder to an enemy of the Crown, within the confines of the city of London. That's treason-high treason. We have him-we fucking have him! We have Delaney, we have Nootka, we have the China trade, we have opium, tea, and powder. He'll be cut to pieces.

Strange
9. Big Little Lies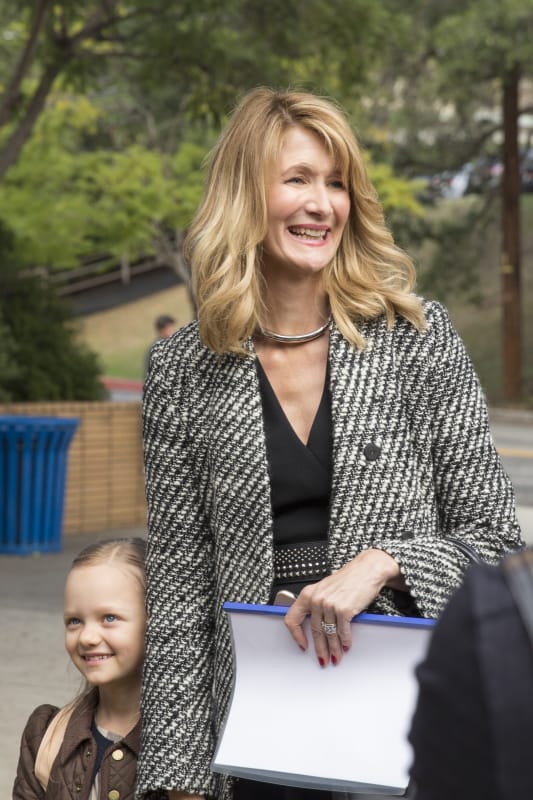 Gordon: You OK?
Renata: Fine. I'm not liked.
Gordon: What was that?
Renata: I said I'm not liked.
Gordon: That simply isn't true, honey.
Renata: It's one thing to be demonized for having the temerity of a career, but look at us. Look at our life. What kind of woman chooses to work? Certainly not a mother, not by any acceptable standards. You should have seen the way they looked at me today. Oh, my God. And on the one day that I chose not to go to the office and join my daughter for her orientation and then defend her when she's physically assaulted. And then yes, I reacted, humanly like any mother would. And was met with utter contempt.
10. Girls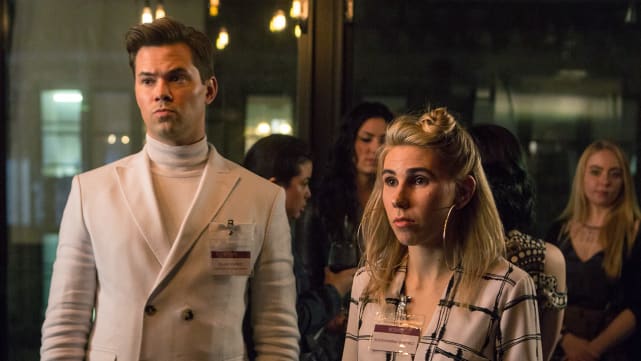 Wow... I have never felt such an intense need to Instagram a stranger.

Hannah
11. The Good Fight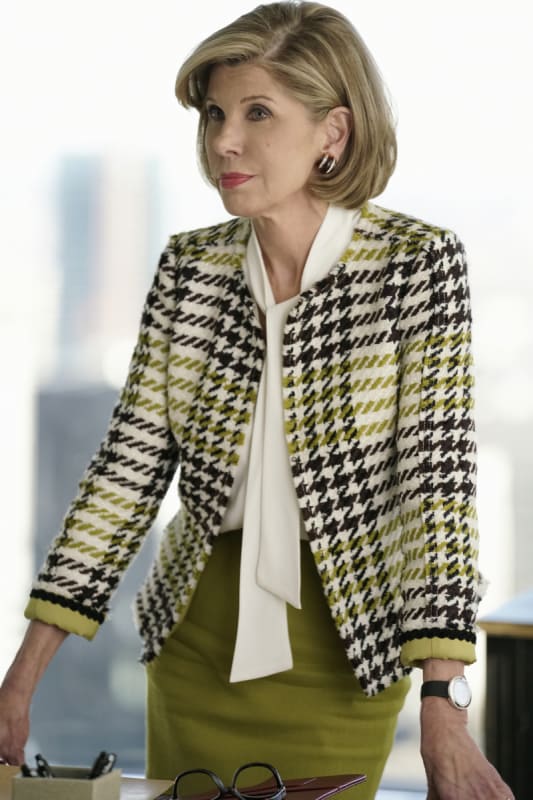 Barbara: Every rumor I hear about Lockhart is that she doesn't know her place.She's not gonna be happy until she's in the inner circle.
Adrian: You're describing yourself, Barbara. You're describing me. We're ambitious people and we need people like that around to grow this company.
12. NCIS: LA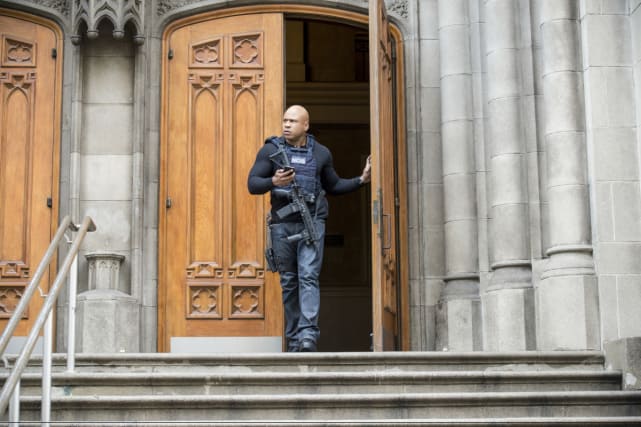 Sweetheart, you were a job.
Kensi. Maybe. Or maybe I made you feel like losing a leg didn't matter.

Sullivan
13. Bates Motel
What dream am I in Mother?

Norman
14. The Magicians
Margo: That sloth is psychotic.
Eliot: It's all psychotic. Did you hear how he said commoner?
Margo: When we're the least snobby people in a room, there's something wrong with the room.
15. 24: Legacy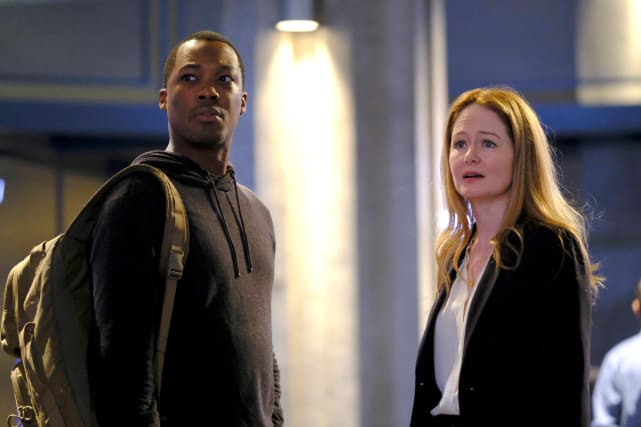 John: You know, it struck me how easily you were able to turn against Nilaa without blinking. But it never occurred to me you could so something so terrible.
Henry: Wasn't me.
John: Wasn't you?
Henry: Wasn't me.
16. Supergirl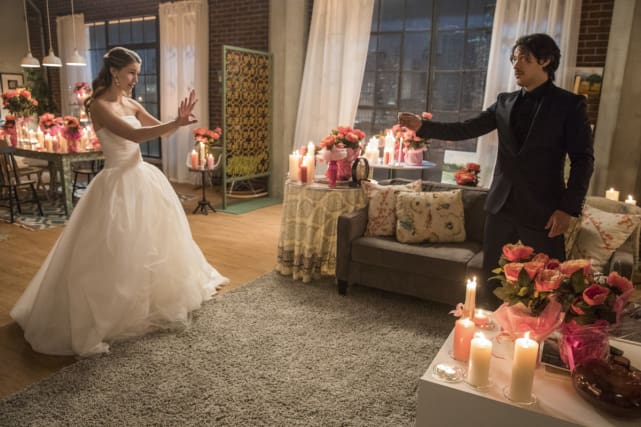 Kara: Okay, look. I'm flattered, but I'm not going to marry you, Mxyzptlk.
Mxyzptlk: You know it's funny. I'm all seeing and all powerful, but that's one of the few things I can't make you do. That and make you fall in love with me, and/or stop you from killing yourself, and/or make you drink orange juice for some reason.
17. The Bachelor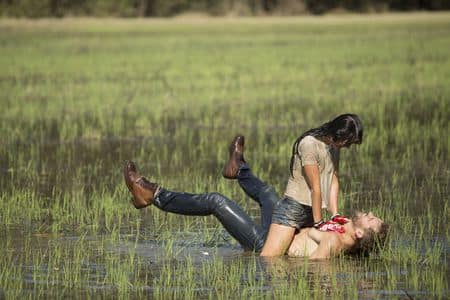 Every time Corinne walks into a store, it's like Christmas morning for the people who are working at this store.

Nick
18. Quantico
It looks good on you. The blue really brings out the panic in your eyes.

Leon
19. Scorpion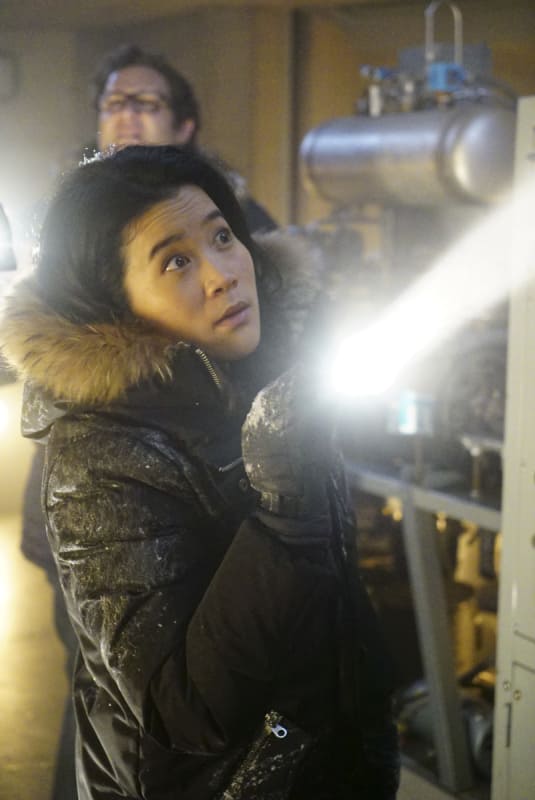 Sly: In my dream my boxers were made of pimento loaf. What does that mean?
Toby: That you are completely messed up.
20. Shadowhunters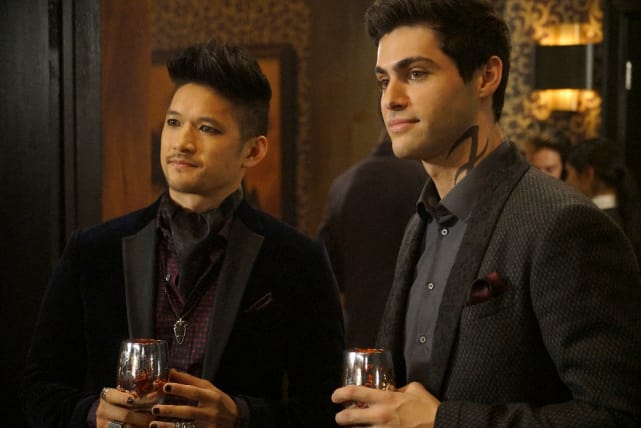 Jace: What do you want?
Maryse: I want to talk to you.
Jace: There's nothing to talk about.
Maryse: I think there is. Max is right, you're not his brother.
Jace: What?
Maryse: You were a 10 year old left on our doorstep. I had no choice but to take you in. But if I had known you were a demon, I would have done this years ago.
[She throws axe and they fight]
21. Timeless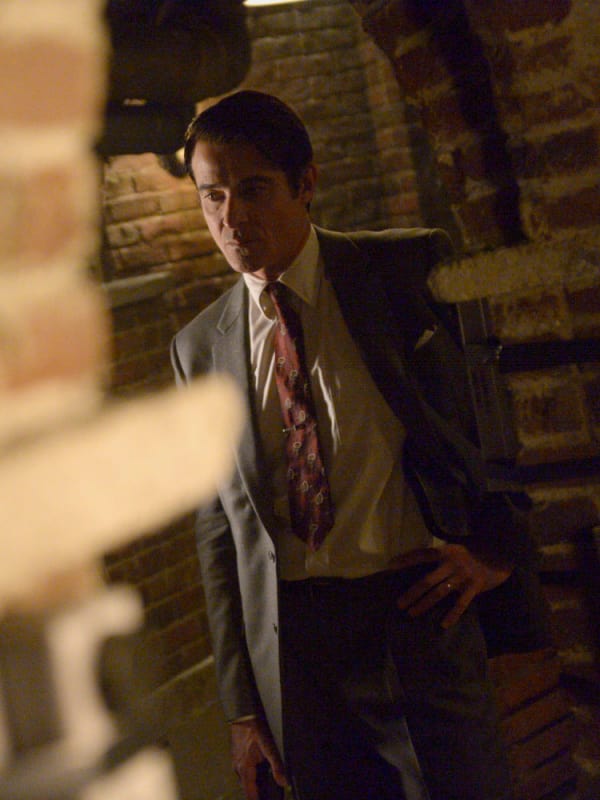 Wyatt: Rufus, are you OK to drive?
Rufus: Totally. Only the room's spinning a little.
22. Outsiders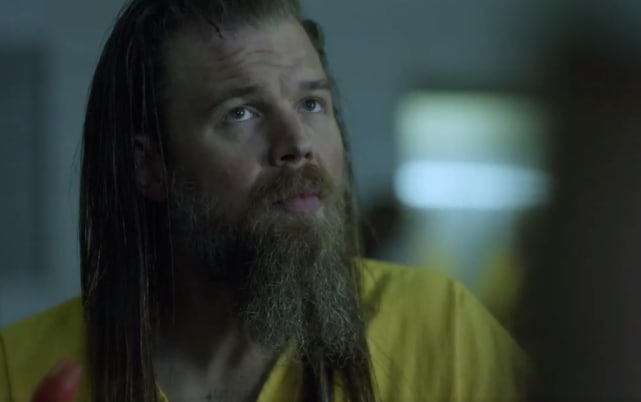 Wade: Is there any particular reason you're in my office?
Matt: Yeah, sit down.
Wade: I would, but you're in my seat.
23. The Flash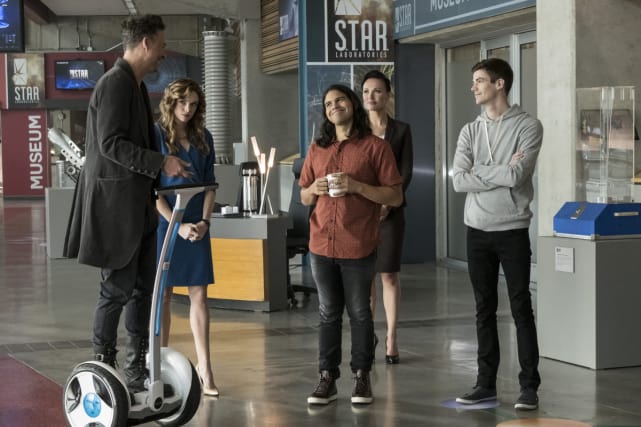 Wally: He's Harry's replacement.
H.R.: Some would say improvement.
Cisco: Um, this is Harry's daughter.
H.R.: Yeah.
Cisco: He's been kidnapped.
H.R.: I didn't know. I'm so sorry.
Jesse: Sorry about that.
H.R.: I'm sorry, too. Sorry I took the smile from your face.
24. The Fosters
Brandon: This is ridiculous!
Lena: Why don't you be part of the solution, instead of the problem. For once.
25. Bull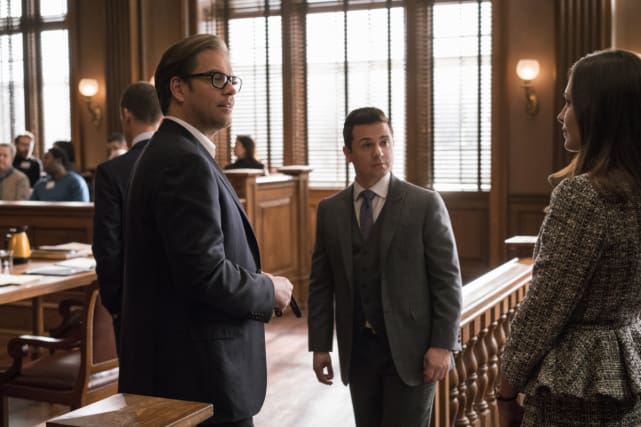 Nobody said anything about Diana's bewitching effect on you.

Chunk
26. Major Crimes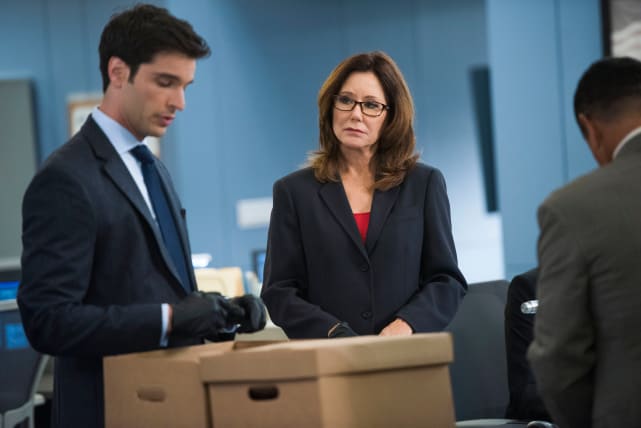 Sanchez: Allie King is missing, sir. Trying to find her.
Trent: Allie... she's not here.
Sykes: Mind if we rush through? It's faster than getting a warrant, which would keep us here for hours.
27. Legends of Tomorrow
Jax: We'll let you know when it's time to take control of the evil army.
Mick: Ah, finally, I get to fulfill my destiny.
Stein: God help us.
28. NCIS: New Orleans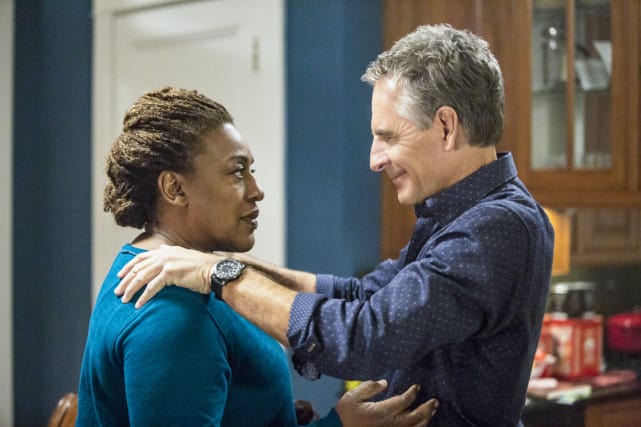 Just out of curiosity, how'd you make it through basic training again?

CJ [to Sebastian]
29. NCIS
Bishop: I'm not afraid of Gibbs.
Reeves: Well, actually, *I'm* afraid of him.
30. Chicago Fire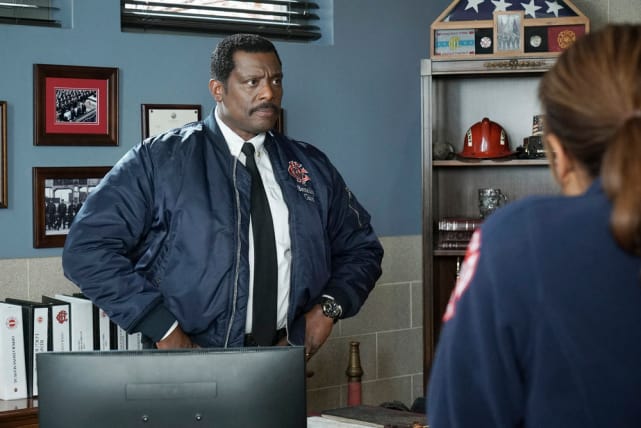 I think it might be purgatory. Just a bunch of guys who might be dead and don't even know it.

Mouch
31. Legion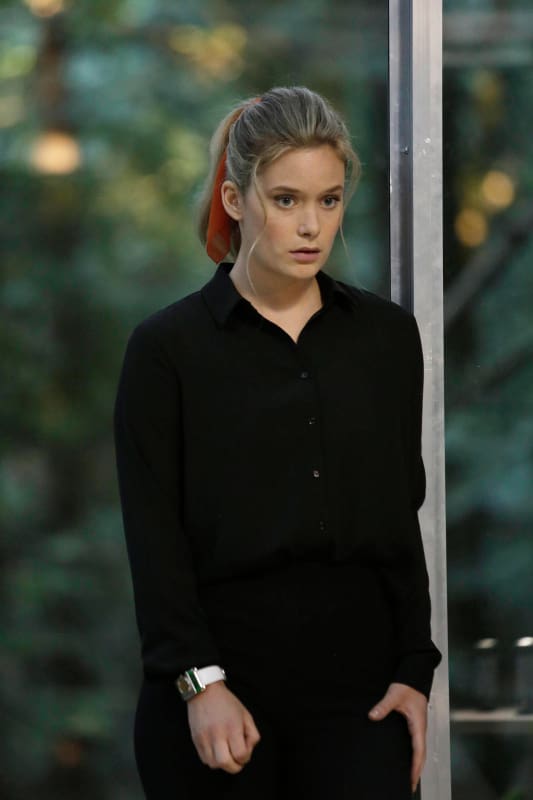 Syd: It's like the soul. No one knows for sure if it exists, but I have proof. We're more than just, THIS. I've been a Chinese man, a 300 pound woman, a 5 year old girl. but everywhere I go, I'm me.
David: Well, I liked it. Being you.
32. Suits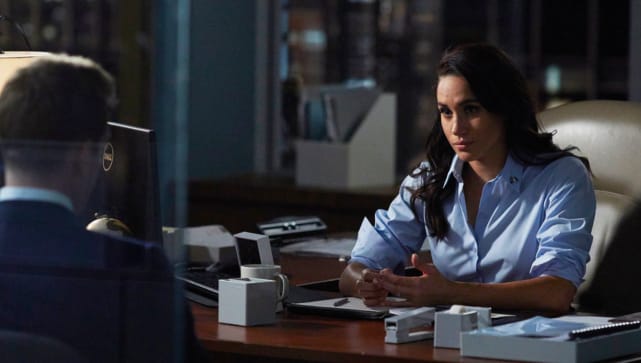 Stu: What's that?
Donna: It's a game changer and I'm letting you in on the ground floor.
Stu: That's a bold statement.

33. Girlfriends' Guide to Divorce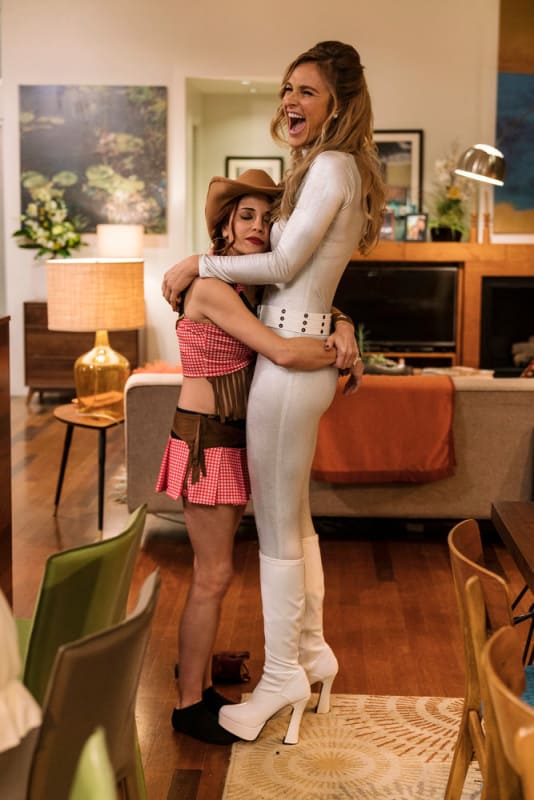 Do not sign anything. I have a client. She is suing her gym. They will not let her out of her contract. Yes. I am fighting the fights that really matter.

Delia
34. Doubt
In my 37 years on the bench I have witnessed some tremendous opening statements. That was not one of them.

Judge Porter
35. Arrow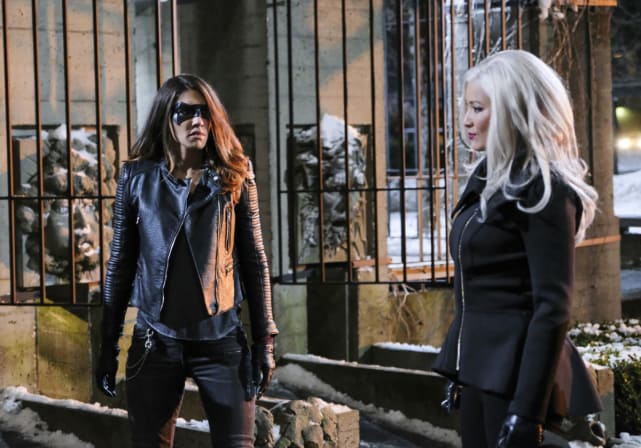 Quentin: You know, you gotta get that new girl a code name.
Oliver: Well, I was thinking when she's ready, I was going to call her Black Canary. Would you be alright with that?
Quentin: As long as she does Laurel proud.
36. Law & Order: SVU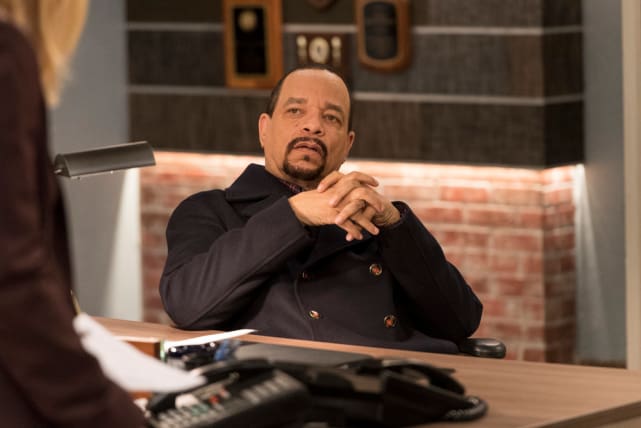 Benson: You said she was sexually assaulted?
Fin: Looks that way. Her pants were off, her underwear was pulled down. Blunt force trauma to the back of the head.
Benson: Anything else?
Fin: We found a military ID. She's a ranger. Best of the best.
Wait! There's more Quotables for Week Ending February 24, 2017! Just click "Next" below:
Next