This is the last time you'll see a quote from Downton Abbey, as the series took its final bow last Sunday. Sadness!
Bates Motel and Damien premiered Monday on A&E, while Thursdays remained the biggest night on television with Shondaland, Colony, TBBT and The 100!
Find out who was said the right stuff, who said the funny lines and who should have kept their mouths shut when you scroll through our quotes!
1. Vikings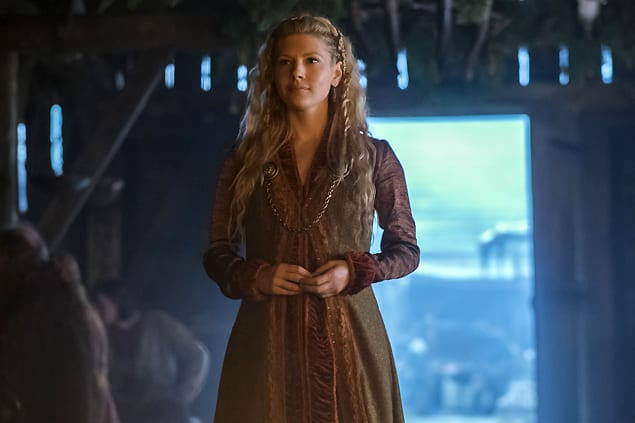 I once swore an oath before God and all his angels, that one day I would kill Ragnar Lothbrok.

King Aelle
2. Teen Wolf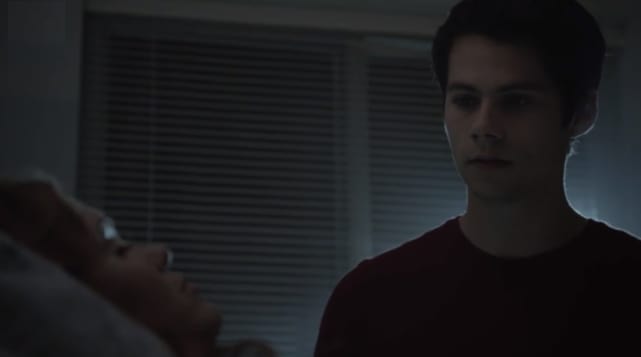 Liam: How do we get him to talk?
Stiles: Personally I don't think we utilize torture nearly enough.
3. Lucifer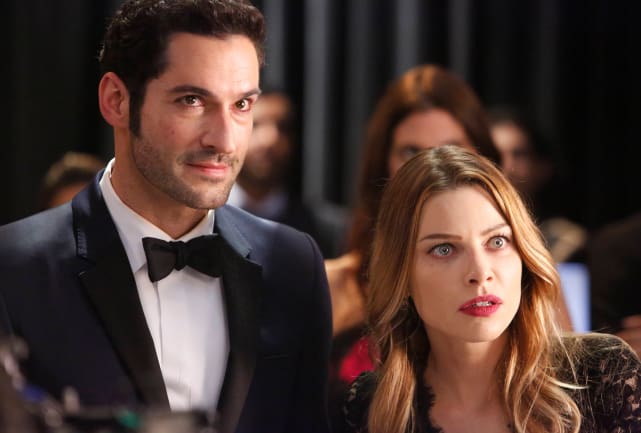 It's really not a good day for your Lucifer-ness.

Chloe
4. Gotham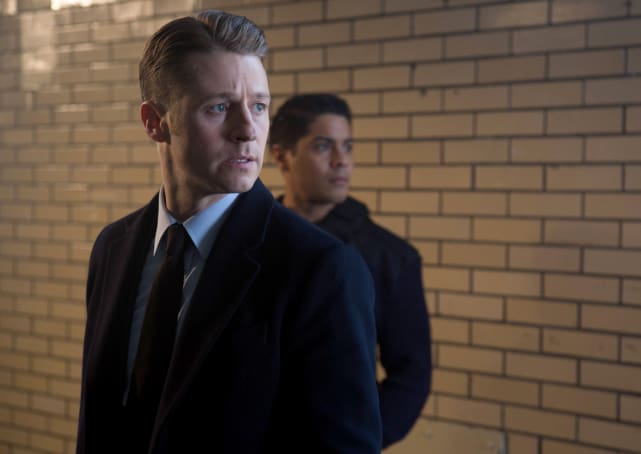 Jim: This is the rational way to go.
Lee: Sometimes the rational way is not the best way.
5. Bates Motel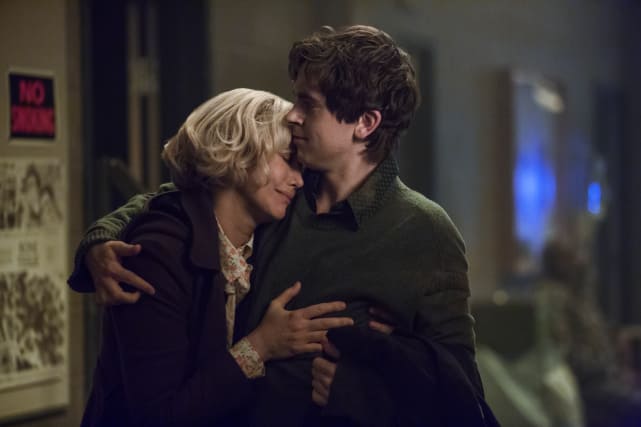 I need insurance, you have insurance, so I thought maybe you could marry me. It's not like you're doing anything else. Please, it would only be on paper. I'm not asking you for an actual marriage. I know you're attracted to me. I'll sleep with you.

Norma
6. The Vampire Diaries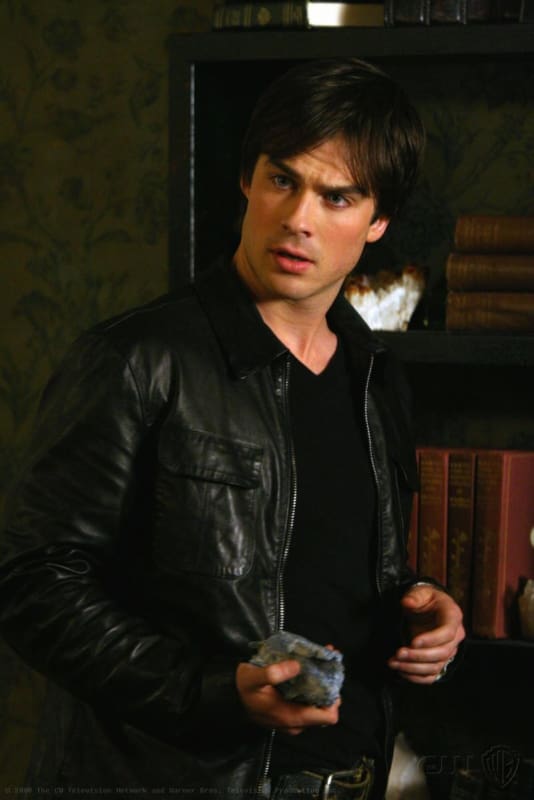 Rayna: What's next? It puts the lotion in the basket?
Damon: It wouldn't have to if it just stayed dead.
7. Grimm
Monroe: My family hunted here for like hundreds of years!
Nick: And when you say 'hunted,' you mean...?
Monroe: Oh! Lots of stuff...
8. The Originals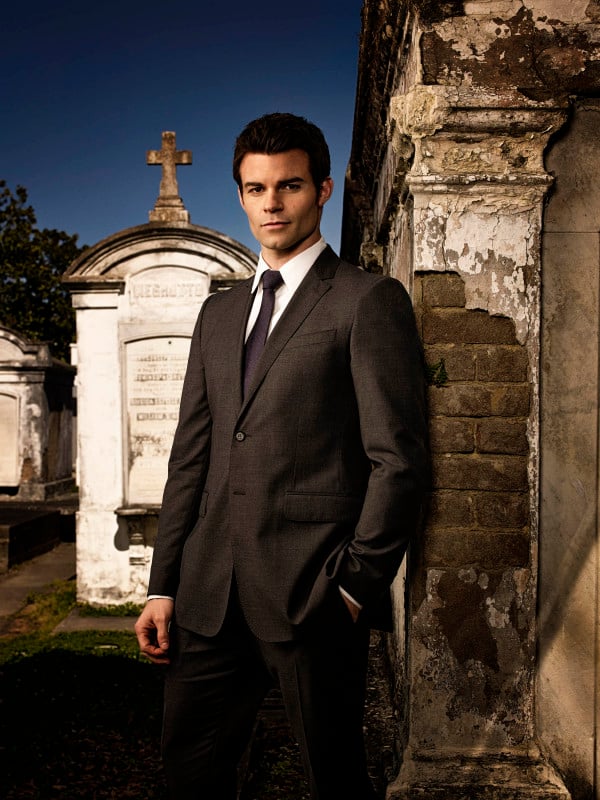 Freya: It's only been a couple of days since the sire link was broken. Must you fall into crippling paranoia already?
Elijah: That's a default setting.
9. Quantico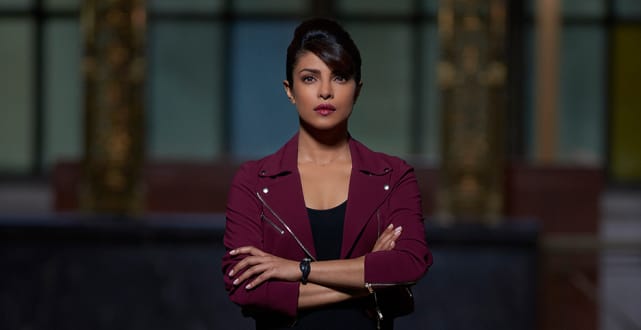 Caleb: Okay rocket man, here's how this is going to go down: I'm going to smack you around a little silly, and you're just gonna try not to bruise too much.
10. The Last Man on Earth
You know what else has a permanent hole in it? Your head! Get it together. You can't give up. You just came from outer space, you freakin' fart-face. Now wake up!

Young Phil
11. Vinyl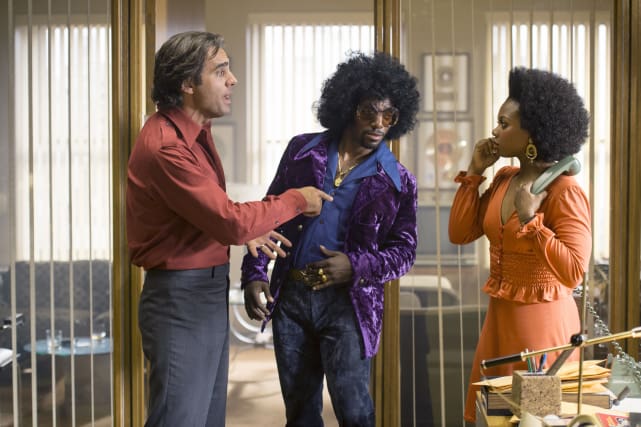 I'd offer you a drink, but you're an asshole.

Richie
12. Family Guy
Stewie: I want you to come inside me while I'm asleep.
Brian: No, don't say it like that.
13. Girls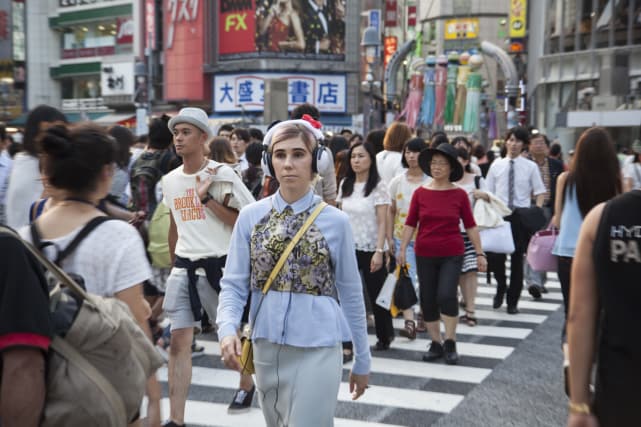 Hannah: OK, I just fully saw your husband's dick.
Marnie: Oh my god, I love hearing the word 'husband'!
Hannah: Congratulations.
14. The Good Wife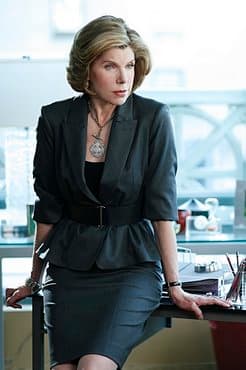 You can slice an opponent to shreds, smiling the whole time, and they come back thanking you.

Diane
15. Downton Abbey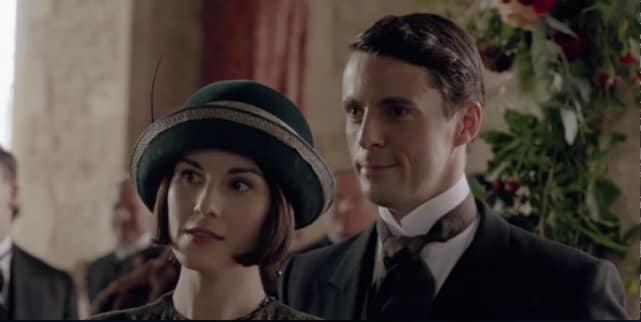 Violet: Makes me smile, the way every year we drink to the future, whatever it may bring.
Isobel: Well, what else could we drink to? We're going forward to the future, not back into the past.
Violet: If only we had the choice!
16. Madam Secretary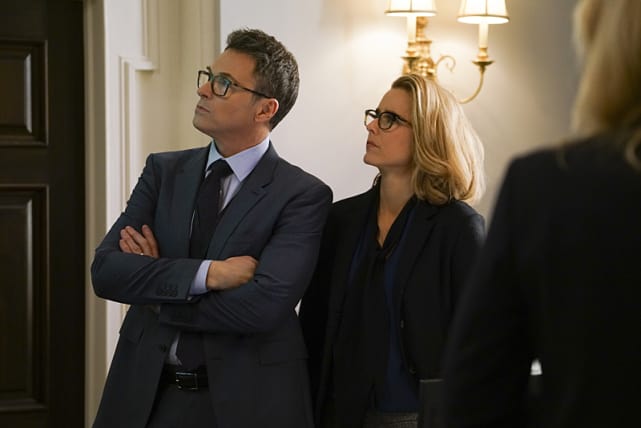 Even if this mechanic is a straw I suggest we grasp it with both damn hands before a bomb goes off in Times Square.

Russell
17. Jane the Virgin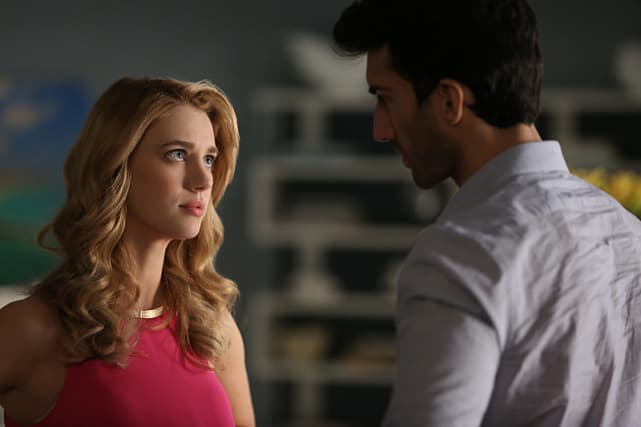 Jane was ready. The time was right. What were they waiting for? And so they finally had sex. Lots and lots of sex. Just kidding! Geez, why are you all so obsessed with that anyway?

Narrator
18. The Walking Dead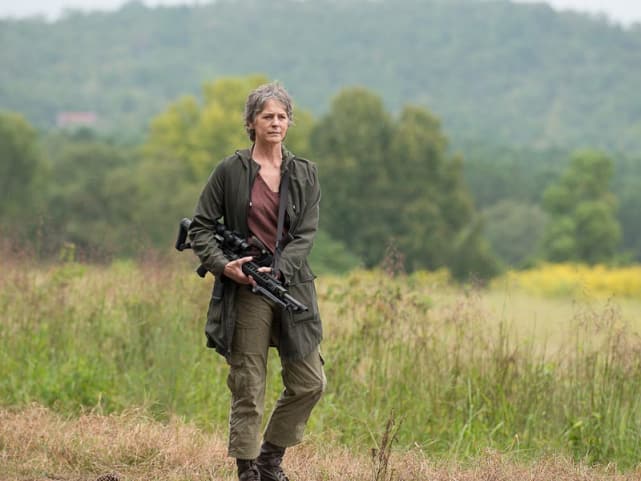 Why are dingleberries brown?

Abraham
19. Crazy Ex-Girlfriend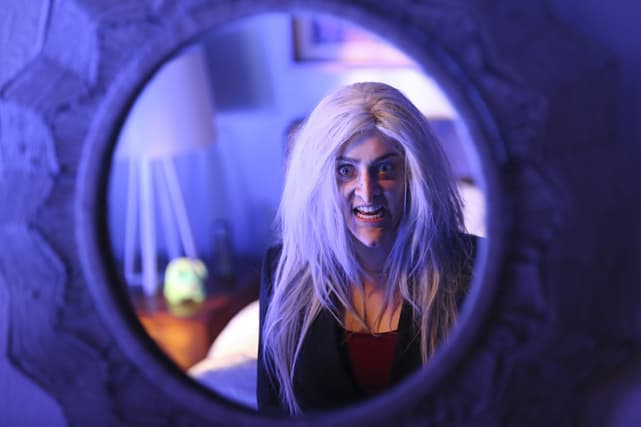 Chris: Didn't you go all the way to L.A. just to tell her that you dig her?
Greg: Yes I did, Chris. And it did not work out; cause life isn't a two and half star movie. I made a grand gesture; I made a fool out of myself because that's what happens when you emulate stupid rom-coms.

20. Shameless
Caleb: I'm HIV positive.
Ian: I have bipolar.
21. Damien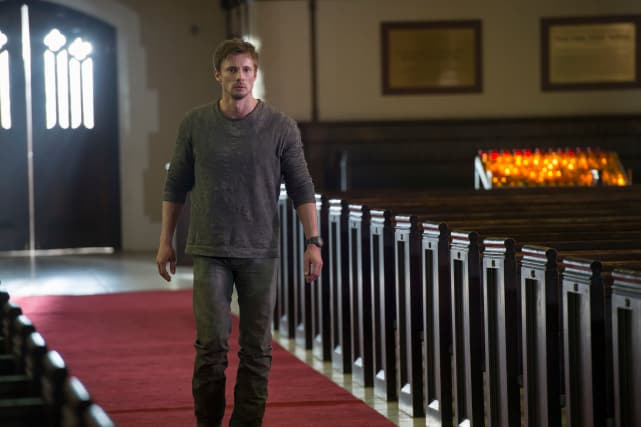 You expect me to believe there's really a God and really a devil and I'm on the wrong side. Bullshit.

Damien
22. Bitten
Katia: You know, for people who want to keep their secret hidden, you aren't exactly subtle with your art.
Nick: I think it's understated, with a hint of whimsy.
23. The Magicians
Hell is real, and it smells like Axe body spray.

Penny
24. Major Crimes
Did Emile ever talk to you much about prison? You think it's a place you want to try out for yourself?

Flynn
25. Better Call Saul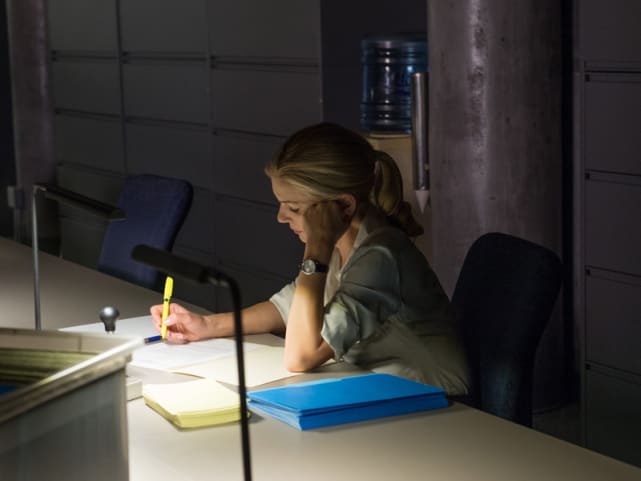 Jimmy: You are such an asshole.
Chuck: Why? For pointing out that her one mistake was believing in you?
26. Castle
Hayley: It might be for the best. Ignorance is bliss.
Castle: No, ignorance is hell.
27. Rizzoli & Isles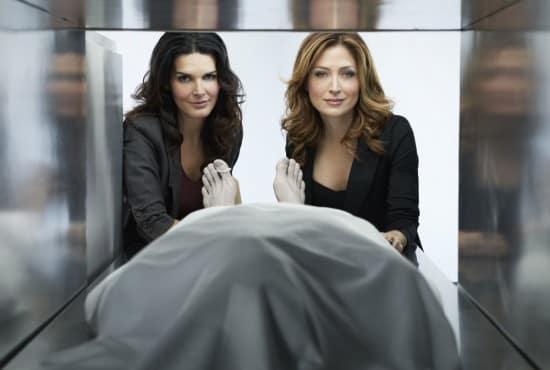 Don't come any closer. I stepped on something. I think I'm standing on a land mine.

Vince
28. Shadowhunters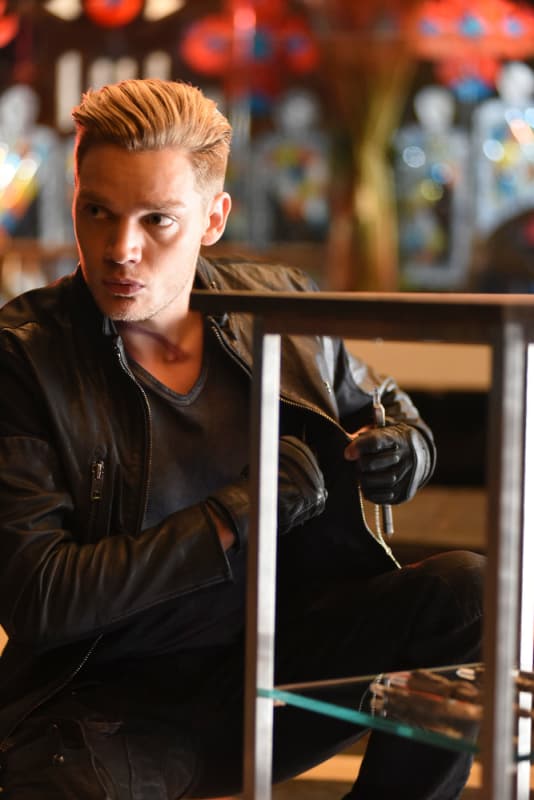 What's done is done. I'm a vampire. You're a shadowhunter. Maybe that's supposed to mean something, but you're still you, and I'm still me. Sort of. Enough, anyway.

Simon
29. New Girl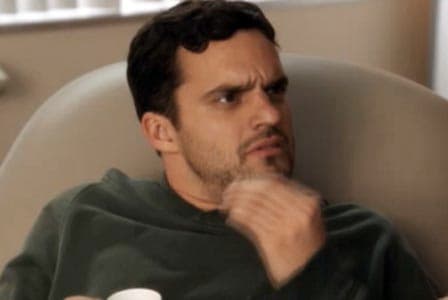 I put on my special underwear because Jess is back because I made a promise I'd be wearing these when you came back.

Nick
30. Rosewood
You like the idea of having a new partner, but not the reality.

Rosewood
31. Pretty Little Liars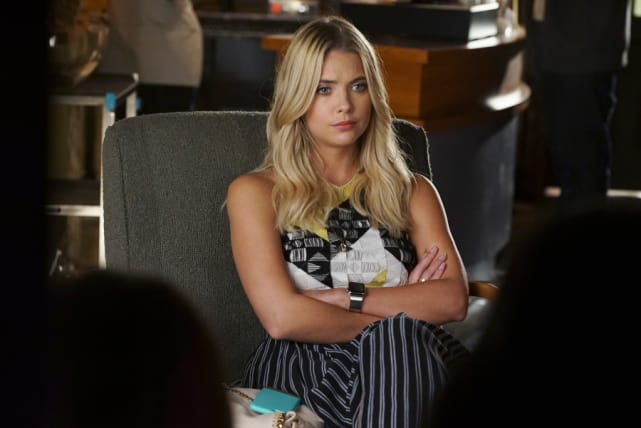 Mona's changed so many times I bet doesn't even know herself when she looks in the mirror.


Spencer
32. Younger
Liza: Are you really giving me this advice?
Kelsey: Yes! Sometimes you have to get under someone to get over someone.
33. You, Me and the Apocalypse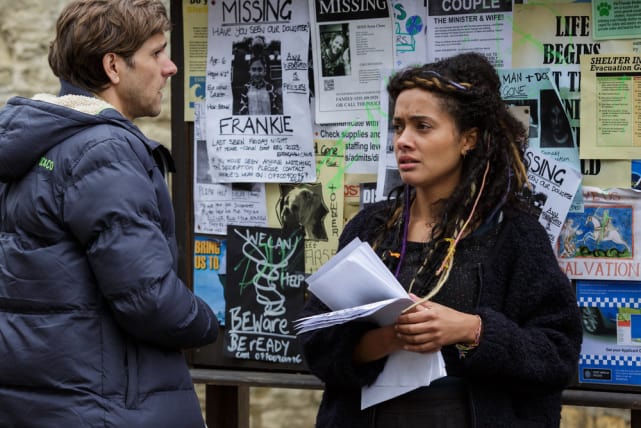 Layla: I owe you one.
Jamie: One!
34. Scandal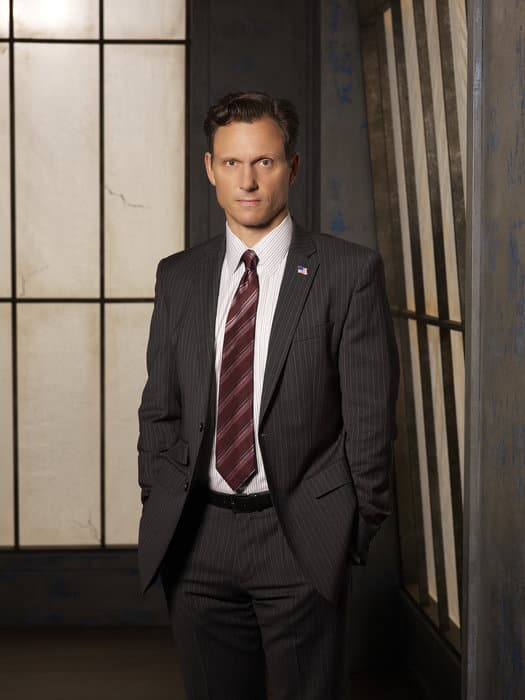 Olivia: The fish rots from the head.
Fitz: What?
Olivia: Your boys in the Secret Service, they're taking their cues from you because you're the head of the fish. Reckless, negligent, selfish. You're letting things get out of hand and your boys are following. What kind of example are you setting for the people who work for you, who follow you, for the country? For your son?
35. Colony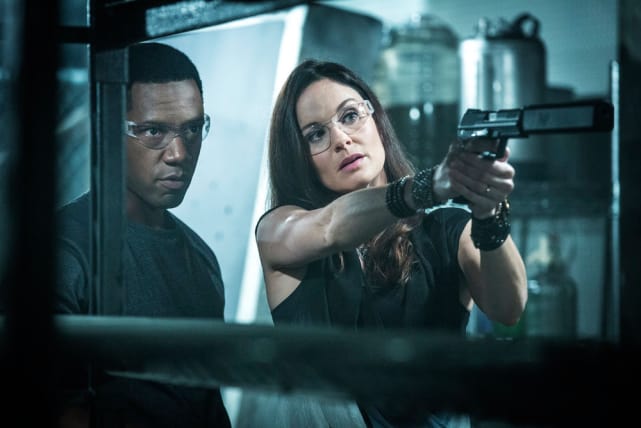 Doesn't matter what a man has if he doesn't have purpose. You take that away from him, man usually goes with it. Tell ya the truth, I never thought I'd find mine again.

Beau
36. DC's Legends of Tomorrow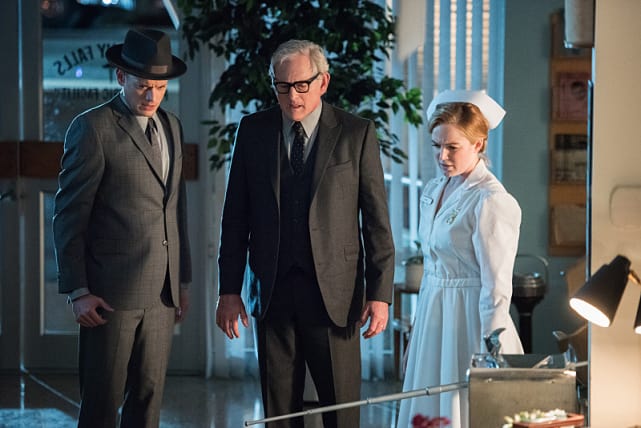 Stein: Excellent, nurse. I could also go for a cup of coffee.
Sara: Me, too. Black, two sugars.
Wait! There's more Quotables for Week Ending March 11, 2016! Just click "Next" below:
Next