While This Is Us Season 1 Episode 18 might not have been the best of the season, Jack wasn't shying away from being his usual wordsmith.
Thus, he gets the quote of the week.
Find out what else drew our attention in the quotes of the week below!
1. This Is Us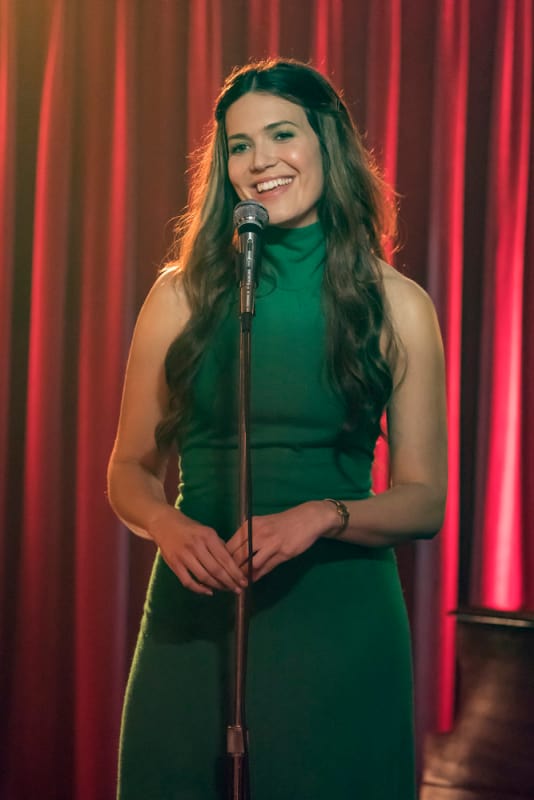 You've asked me a question before, you wonder what I love about you now, So I'm gonna start with the obvious. I love the mother that you are. I love that you are still the most beautiful woman in any room and that you laugh with your entire face. I love that you dance funny, not sexy, which makes it even sexier, but most of all, I love that you are still the same woman who all those years ago ran out of a blind date because she simply had to sing. You're not just my great love story, Rebecca, you are my big break. And our love story? I know it may not feel like it right now, baby, but I promise you, it's just getting started.

Jack
2. Girls
Mom, you cannot run away like that, okay? This is Brooklyn. It's one of the most dangerous places in America. You don't know the terrain. You're not Lil' Kim.

Hannah
3. Shades of Blue
I asked you here so you can translate; I don't speak rat.

Woz
4. Homeland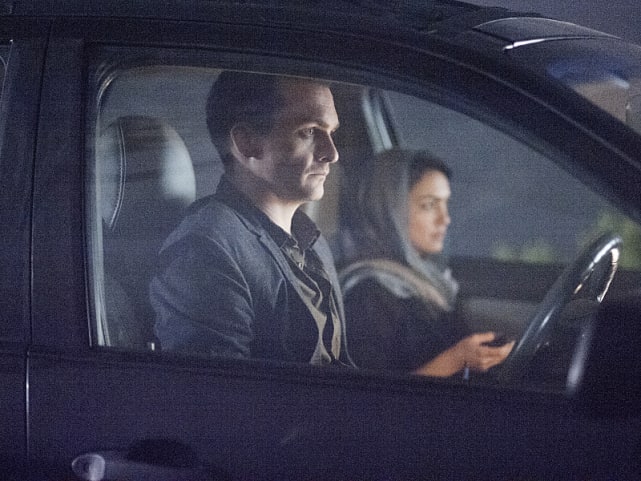 QUINN: My dreams have a realness. My realness, realness… [struggles for word]
ASTRID: Reality.
QUINN: My reality has a dreaminess. And my thoughts keep disappearing.
5. Big Little Lies
Bonnie: Hi.
Ed: Hi. I just love sweat on women. Sorry. That was just a general statement.
6. Once Upon a Time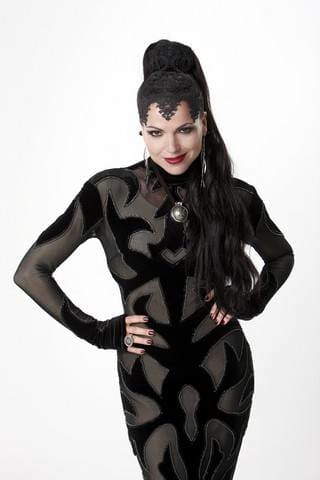 Regina: You're up.
Robin: Hard to sleep when that demon box keeps screaming at me [gestures to buzzing clock].
Regina: Oh. That's called an alarm clock.
7. NCIS: Los Angeles
Hetty: I tried to call. I hope I'm not interrupting.
Callen: I just was ...
Hetty: TMI, dear.
8. Keeping Up with the Kardashians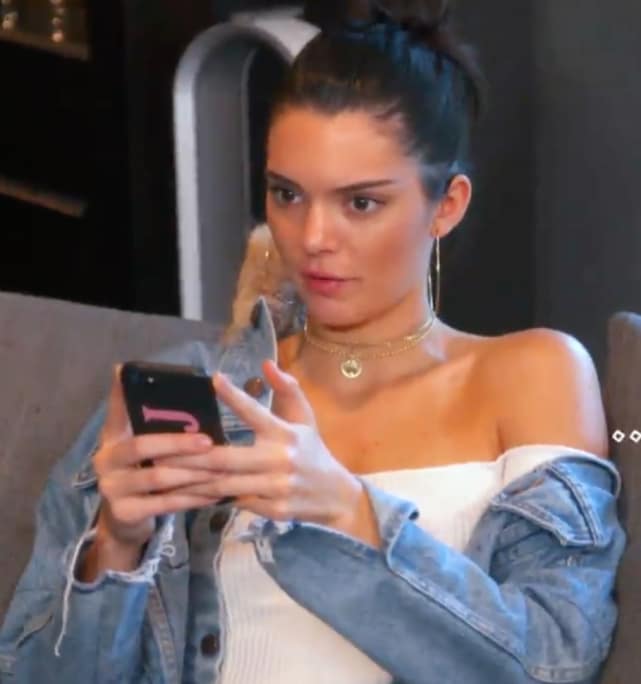 I love black things.

Khloe
9. FUED: Bette and Joan
But they're burning up the screen, Jack. You should have paired them years ago.

Bob
10. Chicago Justice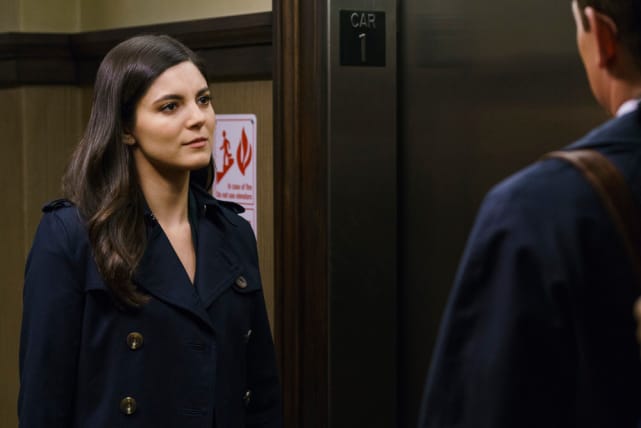 Mark: He could be her damn father.
Stone: Anna said they just happened to leave the bar at the same time.
Mark: And you believe her?
Stone: I do.
11. The Arrangement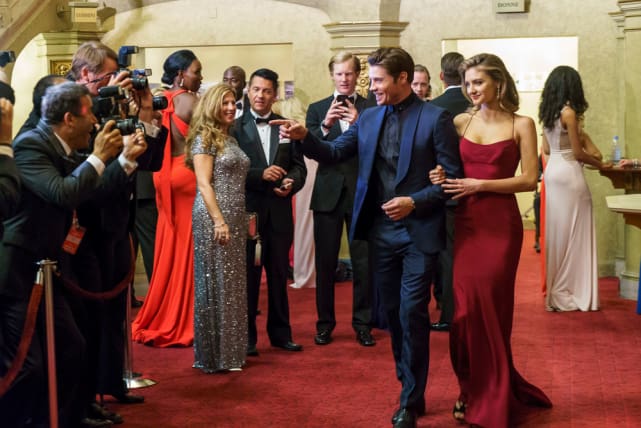 Ben: Don't freak out. Kyle's stylist is outfitting you for the entire event.
Megan: Oh. Well, my stylist is busy so that makes sense.
12. American Crime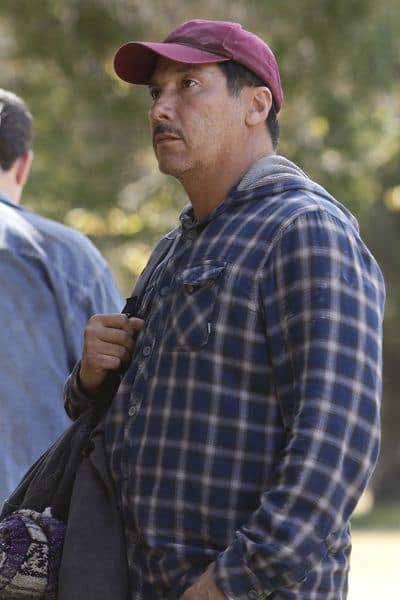 Man: I wish I had some better news, but I've been crunching some numbers and your bid for produce is not competitive.
Woman: There's no way to compete with these farms that use Mexican labor.
13. Madam Secretary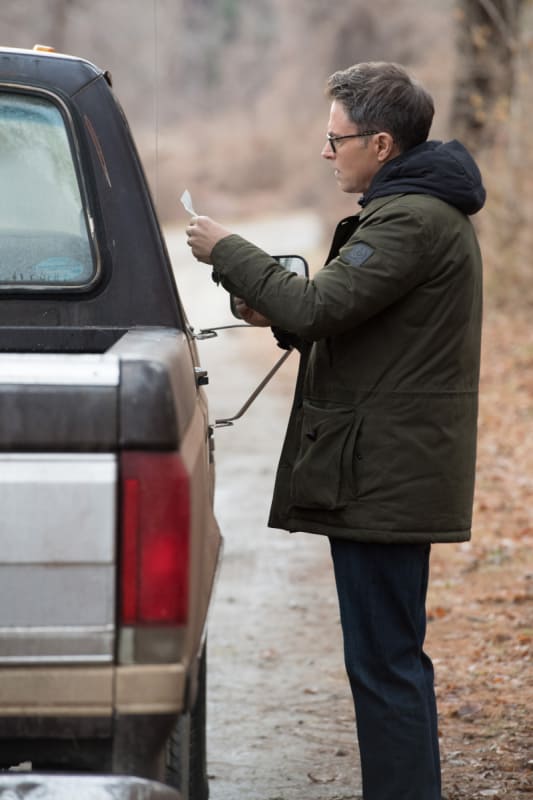 Russell: God, sometimes democracy just...blows.
Elizabeth: Hey, good title for your memoir.
14. The Good Fight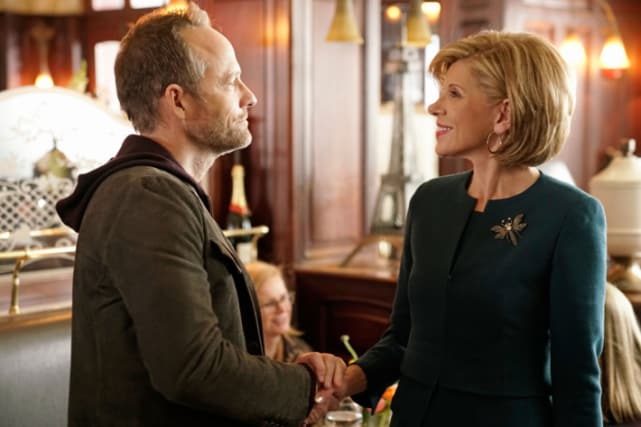 Marisa: Are we in trouble?
Diane: What? No.
Marisa: Good because I need this job.
Diane: I'll keep that in mind.
15. Time After Time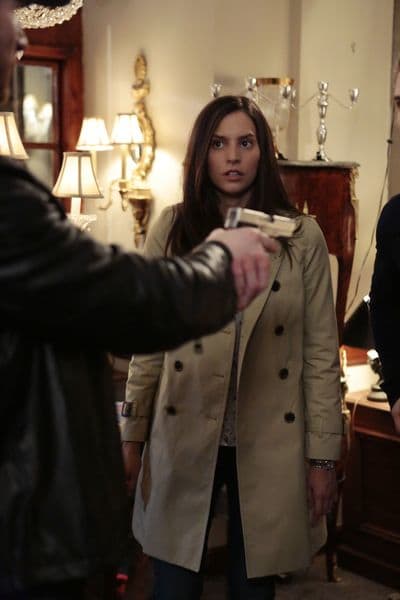 Sometimes I fear the drive to do what I do doesn't always come from the place of heroism...It's about power, isn't it? Control. Who lives, who dies.

Stevenson
16. Humans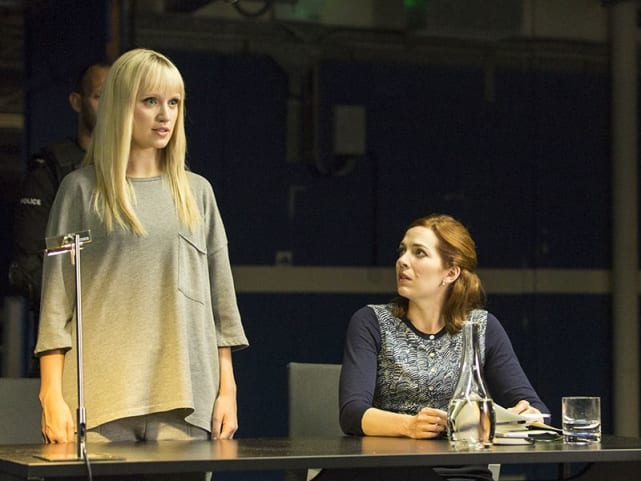 Pete: There's no future in a lie, Karen.
Karen: There's no future for us anyway. We'll never have a child. We'll never grow old together. I want to forget what I am. But I can't. Not if I'm with you. I need some time.
17. Bates Motel
Mother: I took off the plates, I scratched off the VIN number, I wiped the whole thing down for fingerprints, I covered the whole thing with brush and I covered my tracks on the way back. Nobody is gonna find it, and even if they do, they are not gonna track it back to us.
Norman: How do you know all that?
Mother: It's not rocket science. Oh, look! There it is.
18. The Bachelor
I hope my kids with Nick are as cute as these puppies. A little less hairy, but as cute.

Raven
19. Scorpion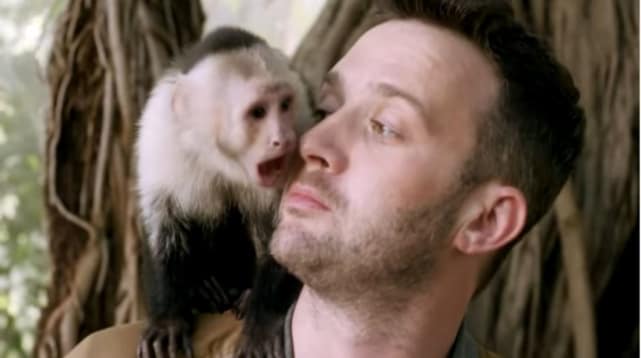 Sly: Thank you Happy for saving me from unwanted monkey business.
Happy: Chicken.
Sly: Scared of those too.
20. The Magicians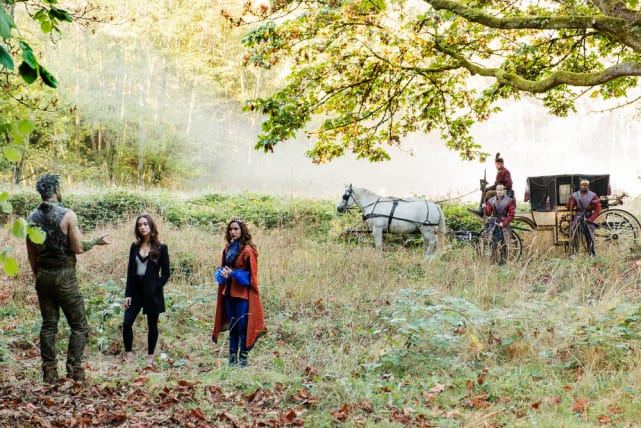 Margo: I'm just glad we managed to sneak the gollum out. Is it me or is morgue security ridiculously lax?
Quentin: Well I don't think stealing corpses is generally a thing.
Margo: Should be. Kinda fun.
21. Underground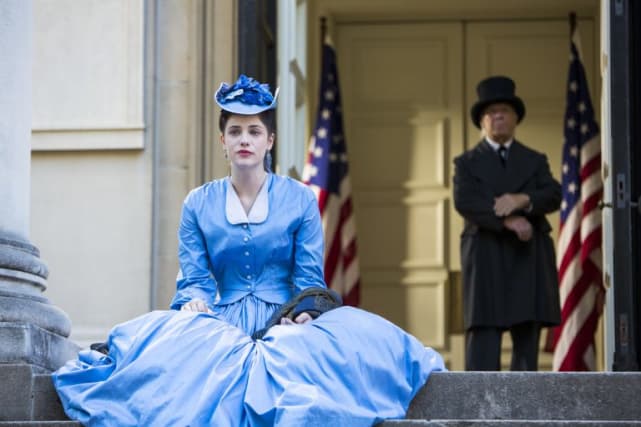 Daniel's Wife: Did you just...?
Daniel: I been teaching myself to read. Writing is just describing the sounds that the words make.
Daniel's Wife: What does it say?
Daniel: It says how I feel about you. It says why I taught myself to do this. [Holds up paper] It says, love.
Daniel's Wife:It's amazing. I want to keep it forever. [Rips up paper] But this could get us killed.
22. Outsiders
G'win: Foster, listen to me. When I go, that oak will be yours again, and you have changed. I've seen it, but the darkness is still there, too. So, I'm afraid Foster, that if you lead us again, more blood will be spilled. So, promise me. When that oak is in your hand, that you will keep the darkness at bay.
Foster: Well, don't go and I won't have to.
G'Win: Promise me, Foster.
23. The Fosters
AJ: I was actually just telling her that there's nothing as sweet as you.
Callie: Ugh.
24. The Flash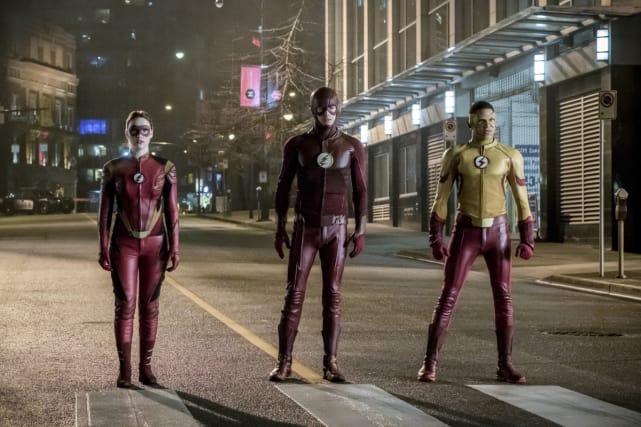 H.R.: You really are hard hat Harry's little girl, aren't you?
Jesse: Yeah, I am. And you're not him. So just do us both a favor and stop trying to be.
25. NCIS: New Orleans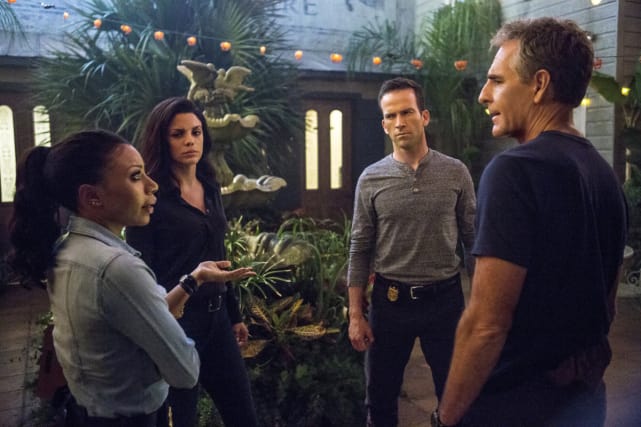 Pride: You think I'm gonna let him drown?
LaSalle: The thought did cross my mind.
Pride: Good. Then it's crossed his mind too.
26. Bones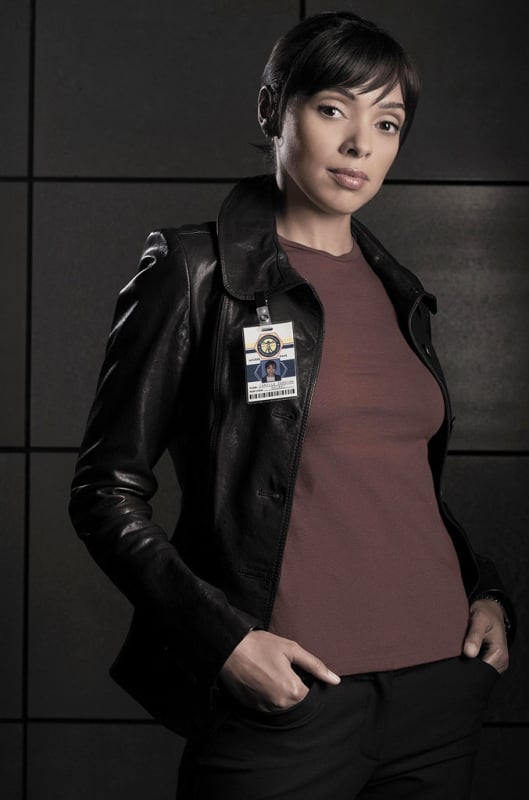 Cam: Geez Hodgins, you can not just roll up on me like that.
Hodgins: I'm in a wheelchair, Cam, I have no choice but to roll up on you.

27. The Americans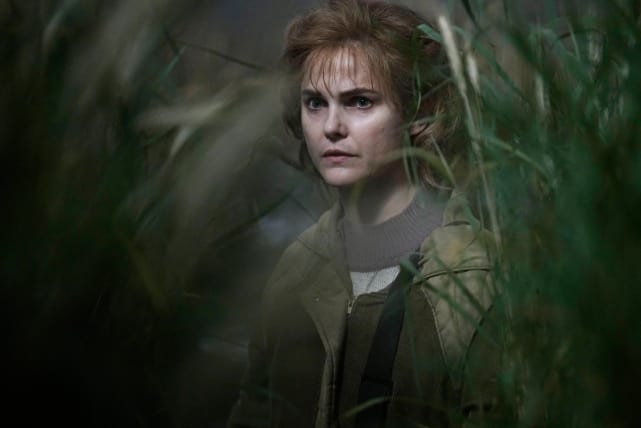 I just don't think you're listening. Burov will sacrifice himself before betraying his country. He can't be turned.


Stan
28. Legion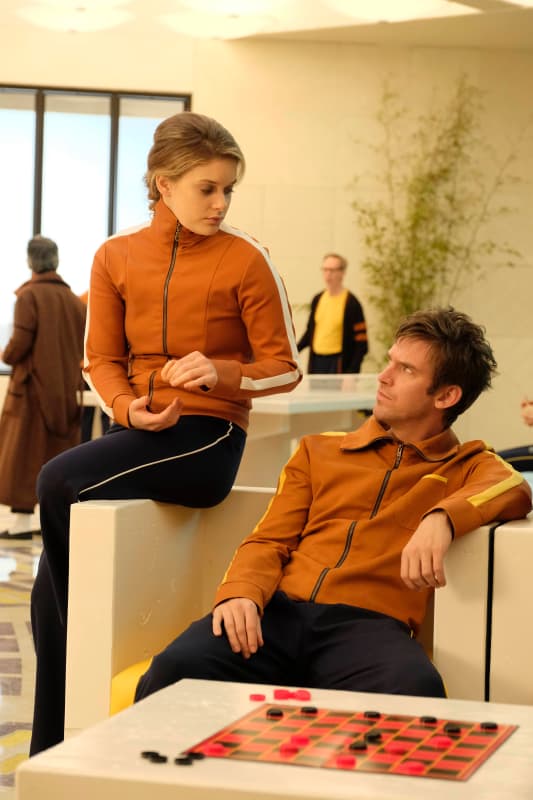 Maybe this place, this hospital, maybe it's a version of reality, and not reality itself.

Syd [to David]
29. Lethal Weapon
Trish: What does your gut tell you?
Murtaugh: My gut tells me I need an antacid.
30. Arrow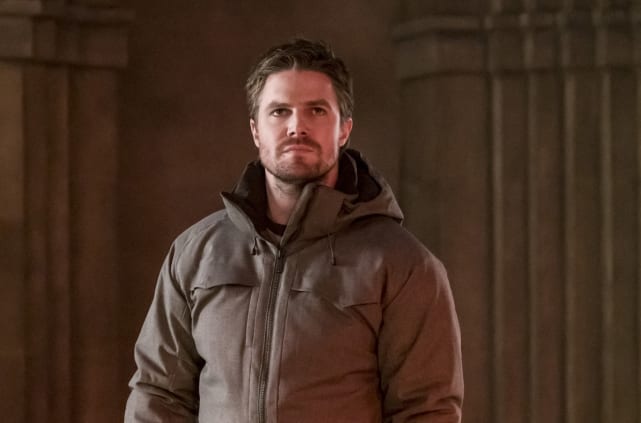 That's a hell of a city you got here, district attorney's a serial killer?

Dinah
31. Major Crimes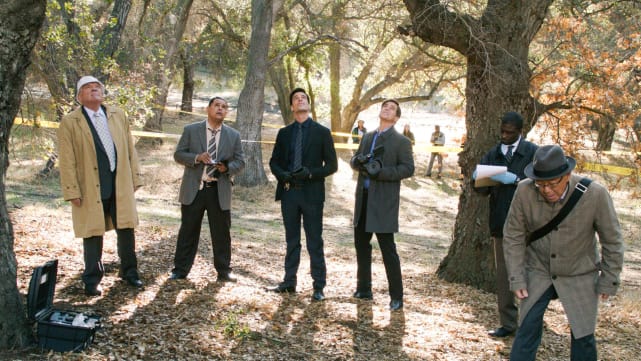 Eduardo: The Instagram... the Facebook...
Provenza: Don't forget The Twitter!
Eduardo: The Twitter. I don't get it. And I hate the Snapchat.
32. Star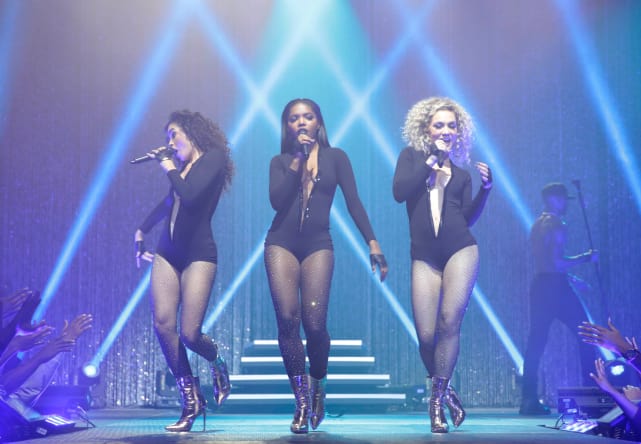 Simone: I dreamt about it all night. We are gonna slay.
Star: You bet your ass we are.
33. Criminal Minds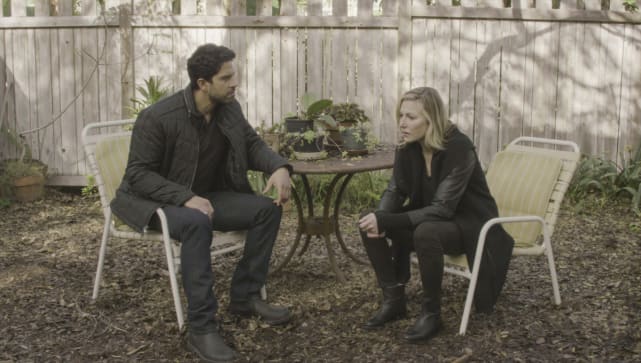 Oh, new guy. You're just so good. Your deep baritone voice comforts me.

Garcia [to Walker]
34. Designated Survivor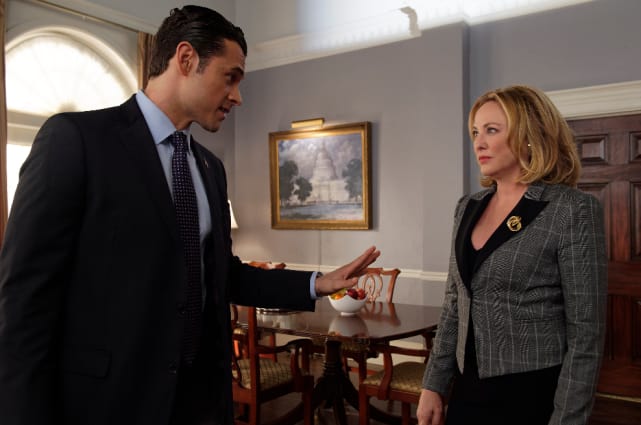 Kirkman: I feel so stupid.
Mike: He fooled everyone, sir.
Kirkman: Not her. She saw through him right from the beginning.
35. The 100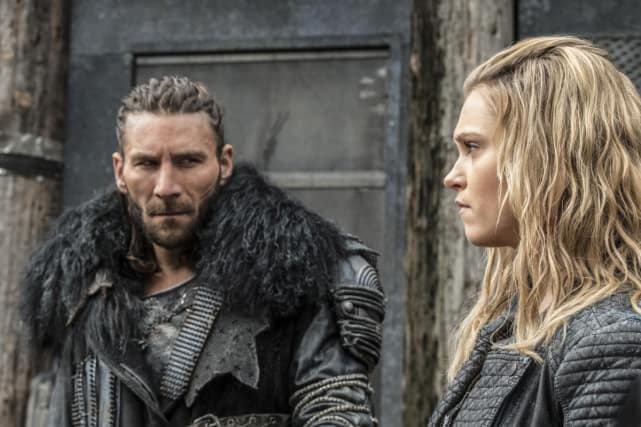 Octavia is dead. She died when you killed Lincoln.

Octavia [to Bellamy]
36. Colony
Bram: You don't really look like someone who would be in the resistance.
Morgan: Why? Because I'm not Sarah Connor?
Wait! There's more Quotables for Week Ending March 18, 2017! Just click "Next" below:
Next